Stetson Board of Trustees Approves $12 Million in Capital Projects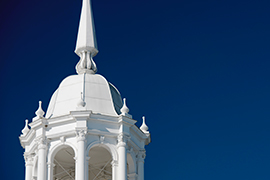 At its first ever video conference meeting, the Stetson University Board of Trustees recently approved a resolution by the university Facilities Committee and Finance Committee for $12 million for Capital Projects in the 2020-2021 academic year. The majority of the funding for the projects comes from donor contributions and includes initial planning and construction for the Cici & Hyatt Brown Hall for Health and Innovation in DeLand.
The board also honored Stetson University President Wendy B. Libby, PhD, by conferring President Emerita and Professor Emerita status.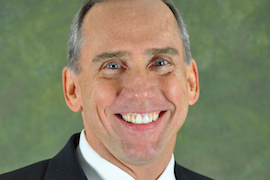 "Stetson is a different university than it was 11 years ago, when Wendy arrived," said Stetson University Board of Trustees Chairman Joe Cooper. "She helped Stetson live up to its potential. We have more students; a successful $218 million campaign behind us; a much stronger endowment; a "One Stetson" university; new faculty and academic programs; a more vibrant, beautiful campus; renovated and new facilities; the benefits of football and other athletic programs; and a solid foundation for an even stronger future."
"Within higher education these two honors are the pinnacle of what a retiring president can possibly receive," said Libby in thanking the board for the recognition.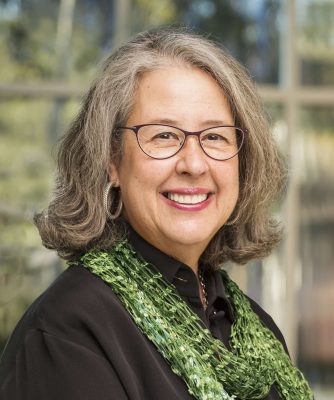 Stetson University Trustee Cici Brown also announced the board was naming the open green between the CUB Commons dining room and the Templeton Fountain, the Libby Lawn, in honor of President Libby. In February 2019, Libby announced her plans to retire as of June 30, and is currently working with President-elect Chris Roellke, PhD, on the transition this summer and planning for Fall 2020.
During the meeting last month, trustees heard from university administrators and deans on current and future planning underway to address COVID-19 issues. Both the university Chief Financial Officer and the chair of the board finance committee reinforced the university's "excellent" liquidity position during the pandemic, and its continued ability to support business continuity.
Other actions and activities during the meeting include:
The board's Committee on Trusteeship recommended, and the board approved, additional four-year terms for Maureen Breakiron-Evans, Dean Hollis, Tom Horton and Josh Magidson.
The board approved the conferral of degrees for Stetson University students who have met their graduation requirements. Typically, the university would hold its commencement ceremony in early May, but the event and celebration, including the Academic Awards and Recognition ceremony, have been postponed until December of this year.
-Janie Graziani