Honoring Outstanding 2020 Seniors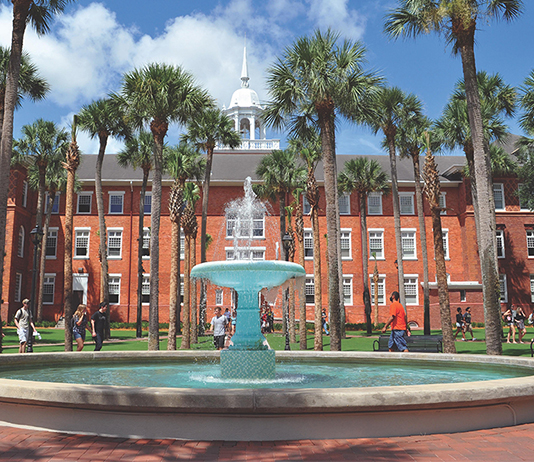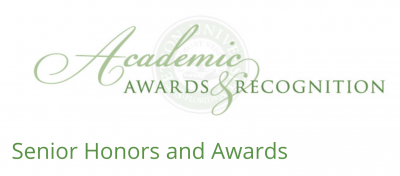 Jenna Palmisano transferred to Stetson University for her sophomore year partly because of its emphasis on student research.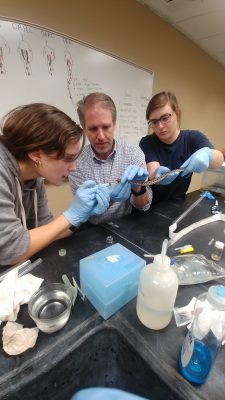 During her senior year, she worked with her research mentor, Biology Professor Terence Farrell, PhD, to investigate how parasites found in Burmese python in the Florida Everglades were infecting and killing the state's pygmy rattlesnakes.
Palmisano examined if Brown Anole lizards, a food source for the snakes, could carry the pentastome parasite and infect the reptiles when they eat contaminated prey. And, in fact, her research showed the lizards can act as a host for the parasitic worms.
For her accomplishments at Stetson, she won the Dorothy L. Fuller Award for most overall outstanding senior and the Rachel Carson Environmental Science Award, as well as being named an Outstanding Senior in the College of Arts and Sciences.
"Jenna is not only an amazing research biologist, she can also effectively communicate her work to diverse audiences," said Professor Farrell. "That's an indication of her maturity and deep understanding."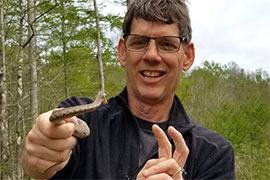 Palmisano is among the Outstanding 2020 Seniors from the College of Arts and Sciences, the School of Business Administration and the School of Music highlighted on Stetson's new Senior Honors and Awards website. She will also be among those honored at the Academic Awards and Recognition Ceremony on Dec. 11 in the Edmunds Center.
"I knew Stetson would push me to excel in academia and would give me the experiences I needed to continue onward in my career," explained Palmisano, who grew up in New Hampshire and majored in aquatic and marine biology at Stetson.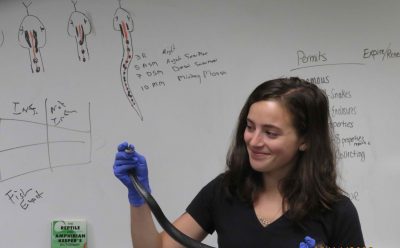 Now, she plans to take a year off to publish her senior research, while interning at the Reptile Discovery Center in DeLand. Afterward, she will apply to graduate school "with a focus on ecology and conservation in the fields of herpetology."
"The atmosphere of Stetson as a university pushes students to expand their influence in areas of their passions," she added. "For me, that was the environment and wherever I looked on or off-campus, Stetson had an opportunity waiting."
School of Business Administration
Sudeep Maiti is an international student from Monterrey, Mexico, and went on a mission trip to the central part of Mexico a few years ago. While there, he learned about the magnitude of human trafficking in parts of Mexico. He wanted to raise awareness about the problem. And while at Stetson, he interned for a company, Marketing 4 Warriors, that provides aftercare for the survivors of human trafficking.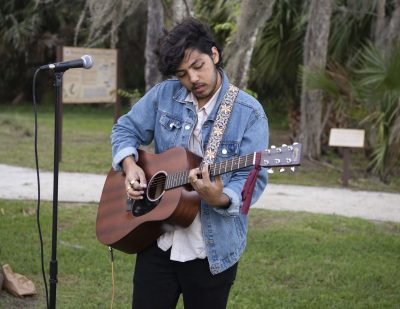 "I had the opportunity to promote this issue by working alongside David (Knight, company founder) in bringing Marketing 4 Warriors into a reality by establishing a social media presence," said Maiti, a Marketing major and president of the American Marketing Association at Stetson.
"I hope that working with human trafficking and trying to bring this fight into campus allowed some students and faculty to understand the severity of this issue. Hopefully, there's more support for people who are trying to fight it," he explained.
For his efforts, Maiti was selected for the School of Business Administration's Marketing Ethics and Social Responsibility Award, presented to a marketing student for outstanding performance and community service.
Maiti's career plans after graduation remain uncertain, he said, due to the pandemic and this country's increasingly restrictive immigration laws, which make it difficult to work in this country. "However, I plan to use these few months I may have left here in the country by pushing myself into my main hobby: writing and composing music, along with finding other job alternatives," he said.
School of Music
Maria Toledo grew up in Orlando and visited Stetson many times while in high school because two of her best friends attended the university. She loved the scenic campus and the tight-knit feel of the community.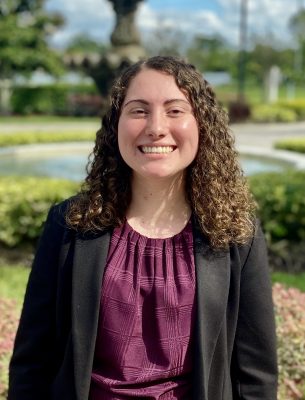 As a percussionist, she took a lesson with a Stetson percussion professor and wanted to study here.
"I was also aware that Stetson had a great music education program with small class sizes, which resonated with me," she said. "All these reasons factored into ultimately choosing to attend this school. Looking back at my experiences, I could not imagine going to any other school."
She took every opportunity to get involved, including serving as president of Stetson's chapter of the Collegiate National Association for Music Education. After graduation, she plans to teach band at the secondary level and eventually pursue master's and doctorate degrees in instrumental conducting, with an eye toward teaching at the collegiate level.
She was selected to carry the School of Music Gonfalon, leading degree candidates into the Edmunds Center on Saturday, Dec. 12, for their Undergraduate Commencement Ceremony.
"It is a tremendous honor to have been chosen to be the School of Music Gonfalonier. To know that all the faculty and staff I view so highly believe that I represent the school's values so much as to be chosen for this honor is incredibly humbling," she explained.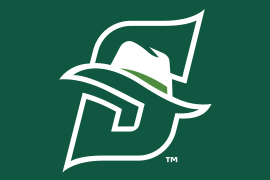 "I tried not to just go along with the ride, but to create as many avenues as I could to gain the most out of my journey at Stetson. My love and passion for music and collaborating with others have been my primary driving forces, and I think that was clear throughout my time here," she said.