Stetson Helps International Students Stranded by COVID-19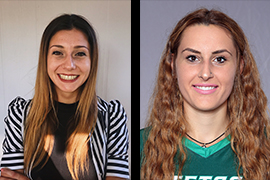 As the COVID-19 crisis spread in March, Stetson senior Ananda Semenescu was only a few credits away from graduation when she no longer had money for rent and other necessities.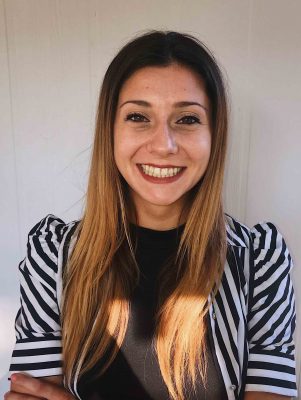 Semenescu, an international student from Romania, relied on financial support from her parents back home to pay for an off-campus apartment and other expenses. But her parents both lost their jobs in the pandemic and were unable to send money.
Semenescu worked on campus for eight hours a week and earned enough only for food and daily expenses. She could not afford airfare home. Plus, she worried that she might not be allowed to return to finish four credits in the summer and graduate with a BA in psychology.
"I was scared and did not know what my next step should be," she recalled. "I knew I had to buy extra food in case things got worse, but I could not really do that because of my financial situation. I visited Stetson's food pantry regularly and hoped for the best."
Fortunately, "a dear, beautiful, amazing friend" offered financial support to pay her April and May rent.
Roxanne Lewis, International Student and Scholar Service coordinator at Stetson, began hearing from international students who were experiencing severe financial stress and spearheaded efforts to help them.
Through fundraising and a grant, Stetson has provided financial assistance to Semenescu and 10 other international students from Armenia, Egypt, Kenya, Latvia, Mexico, Pakistan, Bulgaria, Taiwan and Uganda.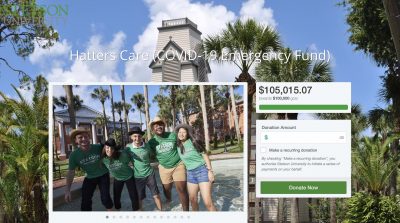 The money came from a $15,000 grant from the Jessie Ball duPont Fund, which was matched by $20,530 from the Hatters Care (COVID-19 Emergency Fund). The Hatters Care fund has raised $105,000 and the fundraising continues, given the number of requests from students needing assistance during the pandemic.
The funding provided Semenescu and the 10 other students up to $3,000 each to pay for housing, food and other essentials during the summer. Semenescu has paid her rent through July as she finishes her last four credits at Stetson.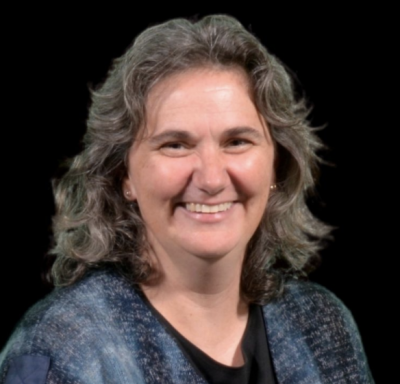 "I am so grateful to the many alumni, parents, faculty and staff members, as well as organizations, that came together to support these incredible students," said Lewis, coordinator with World: Rinker Center for International Learning.
Nineteen international students have contacted Lewis since March, concerned about how they would pay for food and housing once the spring semester ended. Normally, these students would return home for the summer, apply for internships or work on campus. But with the coronavirus, those were no longer options. And with family job losses back home, the students had little or no money to support themselves.
Initially, among the 11 international students, nine could not return home because their home countries closed their borders, according to Stetson's grant application. All of them feared losing their visas if they returned home, including four students who graduated in May and will start graduate school in the fall.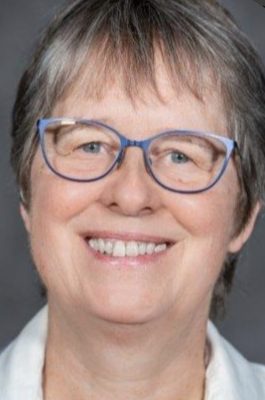 Essentially, they were stranded and at-risk of becoming homeless.
"This grant request was specifically for stranded international students because they can't receive federal CARES Act funding and also, they don't have visas that allow them to work to make money to support themselves," said Carol Buckels, director of Grants, Sponsored Research and Strategic Initiatives at Stetson.
Stetson is continuing to look for additional funds to help students during the pandemic. Wells Fargo, for example, recently approved a $5,000 grant to help any Stetson student in need.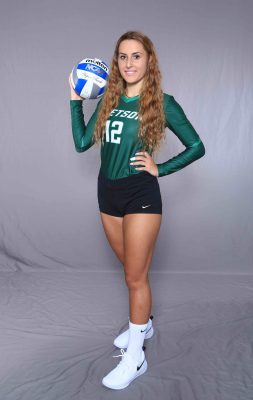 The international students say they are grateful to the Jessie Ball duPont Fund and private donors for the financial assistance this summer.
"I cannot explain how thankful I am for the support," said Naina Ivanova, an international student from Bulgaria. "As an international student, this fund helped me a lot because, as much as I want, I am not able to work off-campus, which makes it very tough."
A Corporate Finance major, Ivanova said she did not want to return home, fearing she might not be allowed to return for her senior year and her final season on Stetson's Women Indoor Volleyball team.
But staying here posed financial challenges. The Volleyball program does not offer scholarships for summer school. Her father works as a soccer coach in Bulgaria, but the team's season had to be canceled due to the virus.
"I am currently working (for Stetson) eight hours a week, which was the income I had coming in before the fund and I was stressing a lot," Ivanova added. "I am very thankful for how Stetson looks after their students!"
–An International Student Emergency Endowment Fund has now been established to aid international students with unexpected emergencies. The fund was set up by Nezha Elabbassy '17 as an endowed fund that will exist at Stetson in perpetuity. Daniel Mejia '19, Arijana Korac '18 and Zaygam Hemani '15 are helping to lead the fundraising efforts. After $25,000 is raised for the endowment, the funds will begin to be awarded to students, said Rina Tovar Arroyo, assistant vice president for Development, Parent and Alumni Engagement at Stetson. Please contribute if you are able.