Mom and Son earn MBAs at the same time
By The Apopka Chief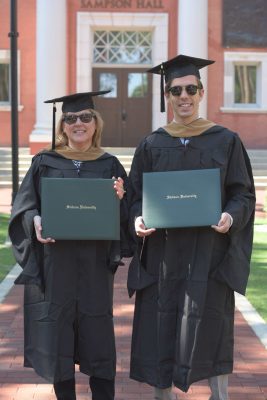 Sue Moyer and her son Nick Moyer didn't intend to graduate together. From the same university. With the same degree – in their case, a Master of Business Administration.
Yet life has a way of working out in such circumstances.
Now the Moyers are graduating with their MBAs this year from Stetson University, although the ceremony won't be until December. Both grasped what the other endured in terms of the diligence and time consumption that go with being a graduate student.
"It was interesting graduating together," Sue said. "Who would have thought? It wasn't planned out that way; it ended up being that way. I think the good thing is you have somebody who understands what you're going through in grad school."