Truth, Racial Healing and Transformation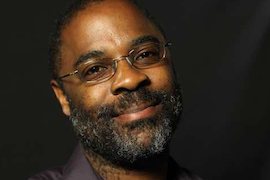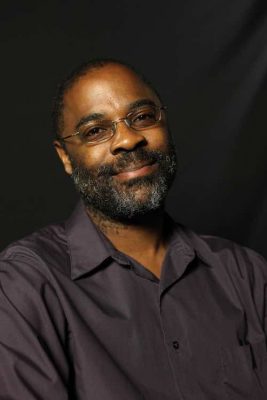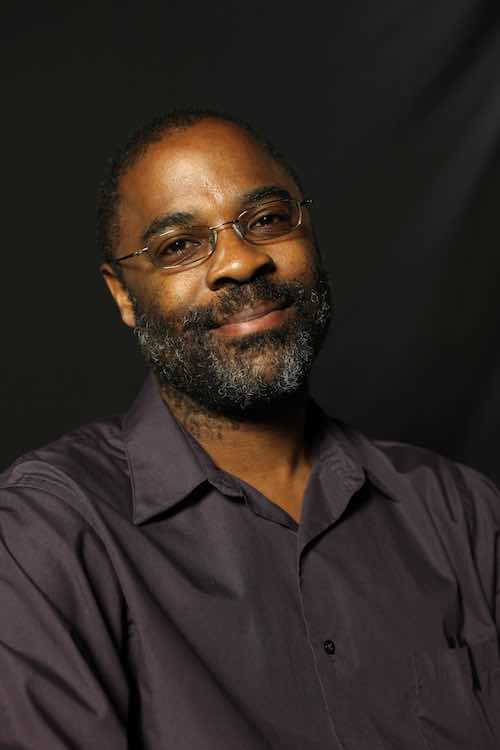 The dialogue was riveting, emotional and, at points, uncomfortable. All by design.
The virtual discussion, "Truth, Racial Healing and Transformation as a Campus Community," held June 12, was intended to begin a series of panels, hosted by the Brown Center for Faculty Innovation and Excellence and the Office of Diversity and Inclusion, that would bring extensive education, self-reflection and healing.
The focus was on "racism that has occurred on our DeLand campus — and what we can do as a community to heal, learn and grow to truly becoming a diverse campus of inclusive excellence."
And the first discussion delivered big, with more being planned, as the topic of racism continues to take center stage across the United States. Stetson is no exception, with the College of Law also participating. Earlier in the month, the College of Law hosted a flash panel to discuss the consequences of the killing of George Floyd, and its context with respect to systematic racism.
For the DeLand campus, panelists were asked to respond to one question: What is the truth about racism in the United States and at Stetson University?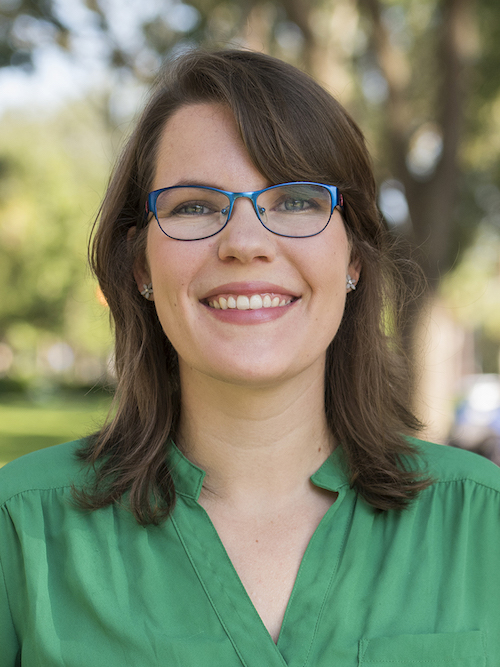 "The whole purpose of why we chose 'truth' to start with was that there are people who still aren't convinced that racism exists in the United States," explained moderator Savannah Jane-Griffin '07, MBA '08, executive director of Community Engagement and Inclusive Excellence at Stetson. "And it's such a personal experience for people of color that we just don't experience as white people. They experience it on a daily basis. … They've told their stories, and they haven't been heard. And change hasn't happened."
The five panelists made it clear the struggle of racism continues. The same was apparent from respondents who watched or listened to the webinar presentation on Blackboard. Toward the end of the panel, they were asked to respond to the following question anonymously: How have you been IMPACTED BY or PARTICIPATED IN ANTI-BLACKNESS and systemic racism? What is YOUR truth to this question?
Responses still are being collected on a newly created website from the Brown Center for Faculty Innovation and Excellence. They will be updated daily. (Go to: https://b.socrative.com/login/student/. Room Name: Griffin9570.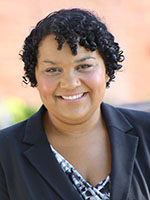 During the discussion, panelist Sharmaine Jackson, PhD, assistant professor of sociology, spoke about a positive encounter that brought sad reflection. On a recent visit with her young daughter to the lighthouse on nearby Ponce Inlet, a white man went "out of his way to smile at me and say hello." Jackson said she found herself taken aback and later reflected with a "moment of sadness because I have no expectationthat this man should do this."
Jackson had no experience with that kind of interaction — a random white man in a public place welcoming her. "It made me realize how much I go through my life not anticipating or expecting that response at all, but perhaps a completely different response," she stated.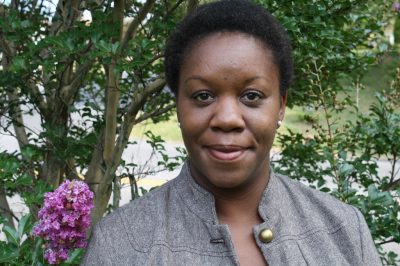 "I've been thinking about this question … my entire life," said panelist Joanne Harris-Duff, Stetson's director of diversity and inclusion.
Both of Harris-Duff's parents were Black Panthers, and she attended her first protest when she was 5, living in a small town in Virginia. The protest centered around the KKK walking through the town's main street. "That was the first impact that I could feel to my core, in regards to anti-blackness," she said. "That began so many things that happened in my life. …
"It is so much worse [now]. I did not think in 1980, when I was 5 and throughout my life as a child, that as an adult at 45 I would be having the same conversation with my children and also taking them to their first protest."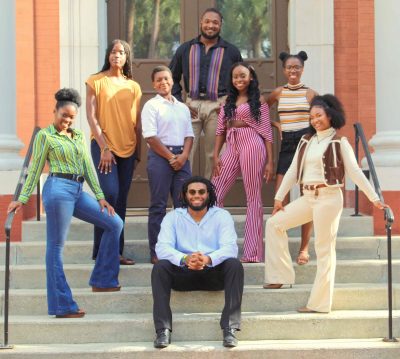 Panelist Melissa Ndiaye, president of Stetson's Black Student Association, who begins her junior year in August, cited the more than 50 years since the civil rights movement began. Yet, racism continues, she noted, pointing to her first bout with it at age 6.
"African-Americans and other minorities experience racism on a daily basis," Ndiaye said. "From birth, America already put a stamp on their backs, how we will be seen in this world — from our looks, to how we dress, to how we talk. We don't have the luxury to not be prejudged when we walk in a room. We don't have the luxury to, when a police car drives behind us, to feel safe and feel OK. We don't have the luxury to take a jog around the neighborhood. We don't have the luxury to sleep soundly in our homes. We don't have the luxury to be kids."
Panelist Sensei Morris Sullivan, a Zen monk and one of two chaplains on campus in Stetson's Office of Religious and Spiritual Life, offered a different perspective but the same view.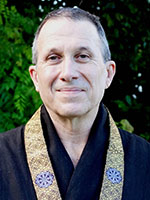 "I see a number of times [nationally] that we really could have done something to make this particular moment unnecessary," said Sullivan, whose tipping point came at age 14, when a black family was told to leave his church because of color.
He calls for reimagining. "I think that this is what it's going to take — reimagining America," he stated. "And we can start by reimagining ourselves, first by looking seriously at this question: What is your truth? And then begin to reimagine the Stetson community that we live in."
Finally, the comments of panelist Harry Price, PhD, associate professor of chemistry and director of the Brown Center, were perhaps the most poignant. Unlike the other panelists, Price kept his videoconference camera off as he spoke. A black professor, Price said he wanted to be heard simply as a "black man."
He spoke of the enormous energy required to navigate through a societal system that "perpetually, both overtly and subversively, demoralizes, devalues a person because of the color of their skin."
Price recounted several personal incidents of racism, including being thrown through a window as a student in high school. The school was predominantly white, with only a small number of black students or students of color. The incident happened shortly after he transferred to that school. Years later, he was knocked to the ground in a Montana bar because he ordered a beer there, among other incidents.
Price grew up in the Chicago area to parents from Mississippi and Florida. His wife of 25 years is white.
"We all know this, but can we truly feel it in your bones, and feel it in your soul, that you are a member of a group of people who have had to survive by fostering a level of mental toughness, physical resiliency that you can't explain to people," he said. "You can explain it, but it can't be transferred unless the person has had that shared experience.
"It goes on and on and on. … We've taken significant steps backwards, and that really frightens me."
In the end, Price looked forward with hope.
"If these series of panels are going to mean anything," he concluded, "today's panel I hope sets the tone for the emotional discourse that is going to have to occur, and that will hopefully lead to some tangible changes … ."
-Michael Candelaria
Let's Talk Racism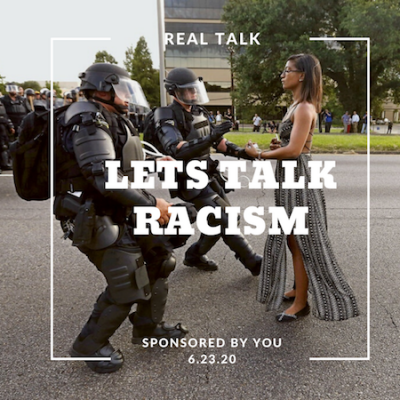 The Stetson community cannot authentically respond to injustice without first acknowledging the depth of the problem — namely, the depth of the pain caused by racism.
For that reason, Stetson students and recent alumni are invited to share their experiences of racism on campus and in the DeLand community in the hopes of identifying patterns and having the opportunity to address and create actionable solutions at Stetson.
Let's Talk Action
Thursday, June 25
2:30-4 p.m.
Virtual Zoom Platform – password 133291
It's a two-part student-facing dialogue initiative, hosted by the Office of Diversity and Inclusion. It is not part of the "Truth, Racial Healing and Transformation" panel described above.
All stories will be facilitated by the following panelists, who will hold space for students to share and for staff to actively listen with respect and intention on a virtual platform (password: 594327):
Joanne Harris-Duff, Director of Diversity and Inclusion – Moderator
Amanda Castoire, Coordinator of the Office of Diversity and Inclusion
Kimberly Tilus, Associate Director for Student Development and Campus Vibrancy
Lindsey Carelli, Associate Director of Interfaith Initiatives
Sam Friedman, Hillel Director
In addition, anonymous submissions are encouraged for students who don't feel comfortable sharing their story out loud. Staff panelists will give voice to as many of those stories as possible during the event.