Revised Fall 2020 Academic Calendar announced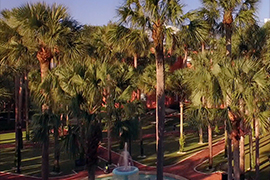 A revised Fall 2020 Academic Calendar for undergraduates is now available, and the graduate calendars are forthcoming. Here are the highlights:
August 7-12, residence halls and move-in dates for new students are August 7-8, and for returning students are August 9-12.
August 10-12, new students will begin a Stetson signature class: First Year Seminars, or FSEMs.
Thursday, August 13, classes begin, a full week earlier than originally scheduled.
Tuesday, November 24, classes, including final exams, conclude by the end of the day.
Wednesday, November 25, residential students will move out by the end of the day, leaving campus before Thanksgiving.
Read the full email from Noel Painter, Ph.D.
Executive Vice President and Provost, Professor of Music