Family, Football and Academics Help Jeremiah Nails Overcome Adversity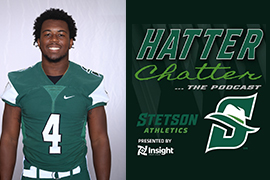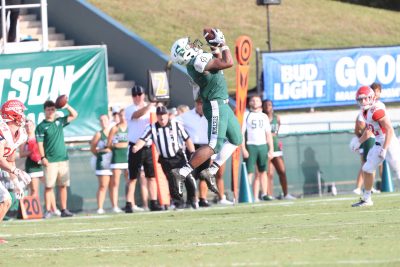 There are always unknowns for teenagers setting off to college for the first time, but for Jeremiah Nails, the journey over the last five years has been unique in many ways.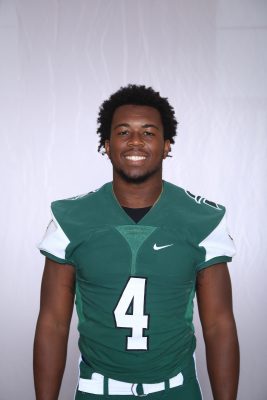 Speaking on Hatter Chatter … The Podcast, presented by Insight Credit Union, Nails takes listeners back to his youth in Lawrenceville, Georgia, where he was raised in the middle of five brothers. In addition to those brothers at home, he had another kind of brother, whom he met in middle school and became best friends with at Archer High School.
That brother's name was Nick Blakely. The two were best friends, teammates, spades partners and, by their senior year, determined to go to college together. There were plenty of options on the table, but Stetson was the first to make an offer, and also made sure the pair could continue as teammates.
During their first fall in DeLand, in 2016, the duo became a trio with JJ Henderson, joining the squad as they went through a redshirt season together. Nails said it was Blakely, with his infectious smile and boundless enthusiasm, that kept the group motivated through a year with no games. Nails was able to lean on that group when his baby brother, Major, passed away after being born prematurely.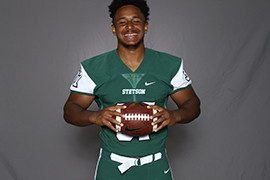 He had no way of knowing the grief he felt then was just the beginning. As the trio was preparing for the 2017 season, a year that would mark their debut as college players, Blakely collapsed at practice just days before the first game of the season. He suffered Sudden Cardiac Arrest and, despite the best efforts of certified athletic trainers on site and medical professionals at Florida Hospital DeLand, he passed away on Aug. 28, 2017.
The entire Stetson community was hit hard by Blakely's death, but Nails, his best friend and roommate, and the rest of his teammates took it very hard.
Nails talked about how football helped him through his grief. He focused on academics, wanting to make his parents and brothers proud, which drove him to push ahead. That drive led him to receive his Bachelor's degree in Sport Management in just three years.
As he gets set for his fifth, and final, year at Stetson, Nails works as a graduate assistant in the Athletics Academic Services office while focusing on completing his MBA in the spring. He could have taken jobs elsewhere on campus, but he wanted to be in position to help other student-athletes, especially members of the football team, achieve their goals academically.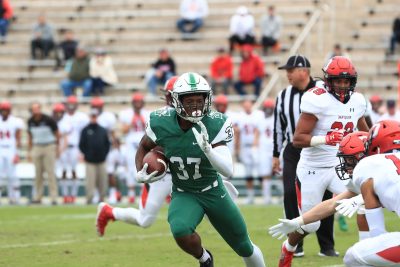 A captain for the 2020 season, Nails has been focused on preparing for a season the he isn't sure will ever come. As a team leader, he has fully bought in to the culture that Head Coach Roger Hughes has established. He also takes the lessons that he learned from overcoming adversity to talk about how football can help the country overcome obstacles that currently exist for so many people.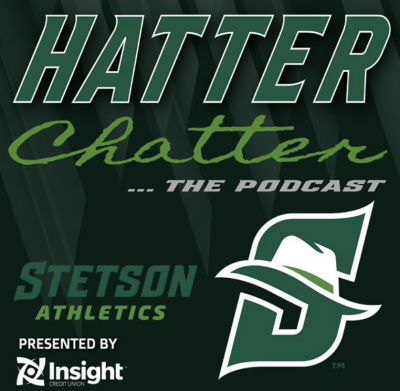 Listen to a great example of the kind of student, and the kind of young adult, that Stetson University and Stetson Athletics is producing, on Hatter Chatter … The Podcast, presented by Insight Credit Union.
In addition to being available at GoHatters.com/podcasts, Hatter Chatter is also available at Apple Podcasts, Google Play, Spotify, Stitcher and TuneIn. Make sure to give a like or a rating, or make a comment about the podcast on whichever platform you use.
Listeners are also encouraged to provide feedback, ask questions or make suggestions for future guests via email at [email protected].