One could not have imagined the first official day on the job for Stetson's new president being more unusual. On July 1, Christopher F. Roellke, PhD, having gotten out of quarantine only two days earlier, took over the reins of a mostly empty campus in DeLand.
The circumstances were unexpected; indeed, almost unimaginable. Yet, Roellke has a plan.
Prior to arriving at Stetson, Roellke spent 21 years as a profes­sor and administrator at Vassar College in Poughkeepsie, New York. From 2008 to 2018, he served as Dean of the College, and in 2018 became Dean of the College Emeritus.
Last fall, the Stetson University Board of Trustees selected Roellke to replace Wendy B. Libby, PhD, who has retired.
Roellke earned an undergraduate degree in American government from Wesleyan University (where he played on the baseball and basketball teams), and a master's degree and doctorate from Cornell University in social and philosophi­cal foundations of education. Prior to entering the doctoral program at Cornell, he was an award-winning secondary-school history and social studies teacher in rural, suburban and urban settings.
Amid the challenges of a global pandemic and nationwide social-justice unrest — just to name two — Roellke now plans to leverage lessons learned from that background as the new leader at Stetson.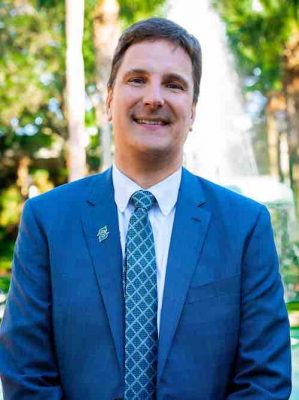 In an interview for Stetson University Magazine, which will be available in mailboxes later this month, he provided insight into his approach. It begins with listening.
"First and foremost," Roellke said, "I am prioritizing listening. While my planned 'listening tour' will be accelerated given our current context, I believe it is critical for any new leader to take the time to understand multiple perspectives and the lived experiences of a community. There is no doubt that we will need to continue to make pragmatic and judicious decisions in a context of COVID-19 and social unrest. As I think about the first 100 days and beyond, I believe a president's disposition and demeanor are a vital component of effective leadership. What I can pledge is that I will always be committed to working with our constituents collaboratively, with openness, with honesty and with steadfast integrity."
Roellke added he has been impressed by what he's hearing.
"Over the past several months, I have been immersed in countless virtual conversations with faculty, staff, students and members of the Board of Trustees," he noted, "This has afforded me a window into the Stetson community that goes well beyond what a typical presidential transi­tion would entail. In times of crisis, you often see some of the very best in people, and that has certainly been my experience thus far at Stetson."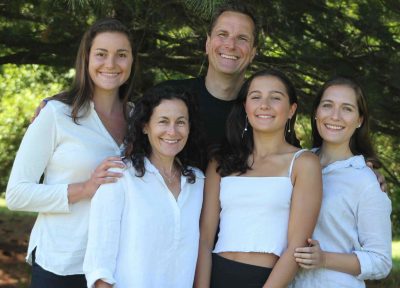 Roellke revealed that as the presidential search process was unfold­ing, he found himself becoming increasingly enamored with the prospect of being afforded the opportunity to lead Stetson. And his transition to Stetson, although uncommon, has given him no pause.
Roellke is ready for Stetson's future.
"Stetson has had just nine presidents in more than 136 years of existence, and it is the deepest honor and privilege of my professional life to be selected as number 10. There is so much about Stetson that resonates with me," he said. "What stands out most to me is that the people who study and work here are kind, engaging, thoughtful and hungry to make a difference. The commitment to experiential learning, to modernizing concepts of a broad and pragmatic liberal arts education, to promoting diversity and inclusion — all of these commitments have been central to my own thinking about education."
Editor's Note: Read more about President Roellke in the Summer Issue of Stetson University Magazine.