A Terrifying Tornado, followed by an Outpouring of Support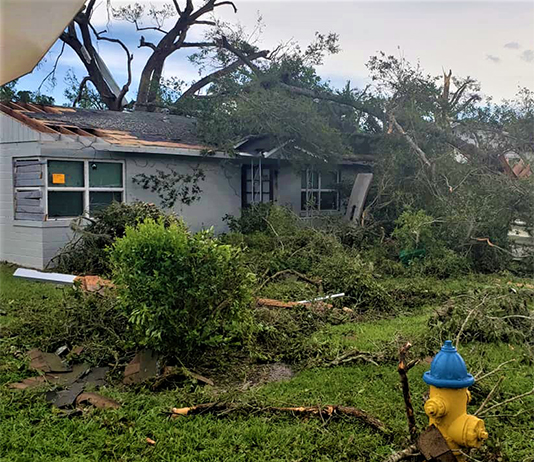 Stetson student Kristen Fellion and her two roommates were getting ready to head to Taco Tuesday at a local Mexican restaurant when heavy rains, wind and thunder began pounding against their DeLand home.
Within minutes, the three students rushed together, just as their phones blasted out a tornado alert and the house lost power. They sat huddled in a hallway and said a prayer.
"I was like, oh my God, there's a tornado," Fellion recalled. "It was like a freight train went through the house."
When the tornado passed, the three feared the house was not structurally safe and they tried to get out. But when they opened the front door, they saw trees had fallen across the yard, blocking their way out. Plus, downed power lines were strewn across the yard and the students feared live electrical lines. They dialed 911 and waited for emergency rescue crews to help them safely out.
Speaking about their harrowing ordeal three days later, Fellion said the images remain vivid in her mind. But even more memorable was what came next: The outpouring of support and assistance from the Stetson Community, neighbors, friends and family.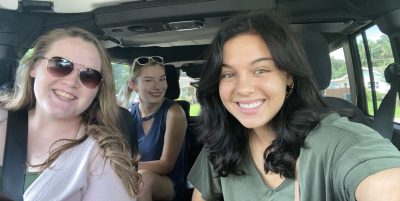 "The three of us want to thank the Stetson Community and DeLand community for being as supportive, helpful, loving and caring as possible," said Fellion, a junior Business Management major from Agawam, Massachusetts. "We are grateful to be alive."
The rental home on Compton Court, which she shared with seniors Lexi Luke and Dena Moser, has now been condemned as unsafe. Both vehicles parked in the driveway — Moser's Jeep Wrangler and Luke's Chevy SUV —were crushed by a falling oak and declared a total loss. Luckily, their clothes and other personal belongings were not damaged.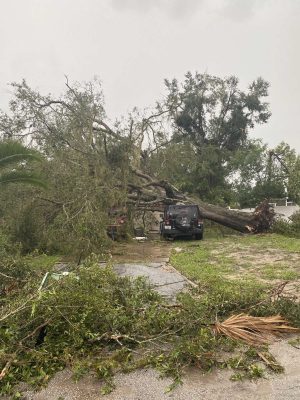 The students reached out to Lua Hancock, vice president for Campus Life and Student Success, who immediately offered them shelter and whatever assistance they needed. Their faculty and Stetson staff also jumped in to offer aid. The three are now living in University Village Apartments.
"We have no idea how to thank the individuals who have reached out to us to make sure we were okay – the individuals who have offered their homes and their cars and money and any financial assistance that they could give," Fellion said. "We are grateful and staying positive as best as we can."
No one in the Stetson Community was injured when the EF2 tornado barreled through DeLand on Tuesday, Aug. 18, packing wind gusts of 111 mph and higher. But about a dozen students have let the university know they were directly impacted, including two Hatter football players whose off-campus home also sustained significant damage. The remaining students suffered minor damage.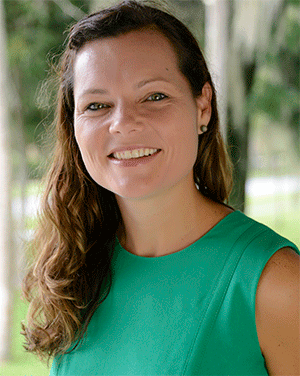 Hancock and others in the Stetson Community have been in touch with them to offer assistance and emotional support.
"This is why people love Stetson," Hancock said. "This is the heart of Stetson. Everybody is going to come forward and assist in times of need."
In Maine, Stetson alumna and fashion designer Ashley Lauren Kerr '07 heard about the tornado and right away contacted Rina Tovar Arroyo, assistant vice president for Development and Alumni Engagement. Kerr asked if the alumni could provide financial assistance to the students.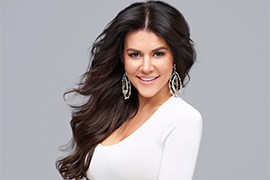 "My heart went out to the students," said Kerr, owner of ASHLEYlauren designer dresses. "Hopefully, amongst all of us alumni, working together, we can raise some money for the students because it's just at the very, very beginning of the school year, and with everything that's already happened throughout the summer, due to the COVID pandemic, it's a little bit nerve-wracking to see the students … start like this."
Anyone who would like to contribute can donate to the Student Emergency Fund.
Other offers of help also have poured in for several Stetson staff members who also were impacted by the storm.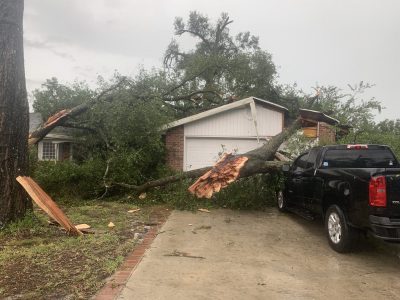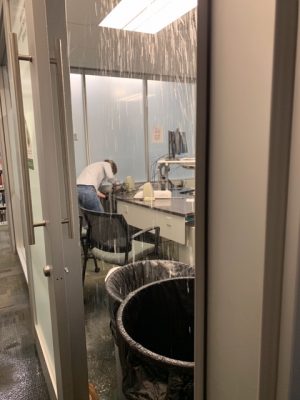 Megan Danna, a senior graphic designer in University Marketing, lives about a mile from campus and suffered major damage when trees landed on her house and truck. She received many offers of help and for a place to stay. "It was very thoughtful of them!" she said.
Stacy Collins, director of Academic Success, was at a doctor's appointment on Tuesday when she got a call that it was raining inside her second-floor office in the duPont-Ball Library. A drainage pipe had burst in the ceiling and was flooding her office.
Her team and the library staff rushed to rescue her computer, diplomas and other personal items. About the same time, a neighbor called and asked if she was OK because the tornado had ripped through the neighborhood. Luckily, Collins's house escaped damage but the yard was a tangled mess of downed power lines and trees.
"It really looked like a bomb went off in my neighborhood," Collins said. "A ton of people from Stetson reached out afterward just to check on me, to make sure my family and I were OK. … The offers to help were really amazing."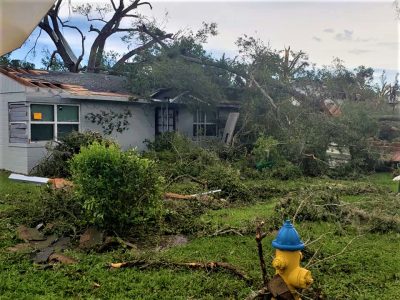 -Cory Lancaster and Michael Candelaria