Connections Are Everywhere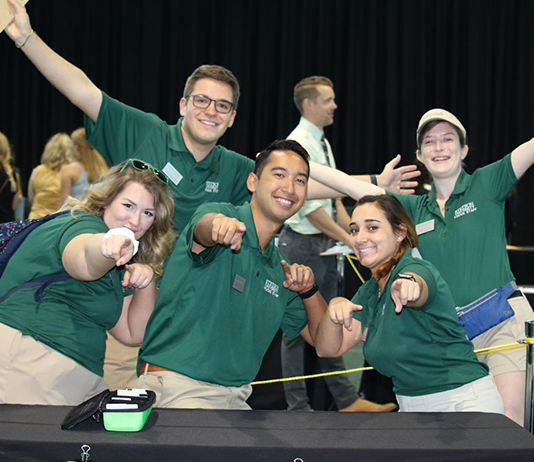 Need a Stetson connection?
With more than 100 student organizations throughout campus, active engagement is a Hatter tradition. This fall, of course, almost everything is different. Yet, students, there still are ample opportunities to get involved.
That's the word from Zachary Beaver and Renee DuBois of Stetson's Office of Student Development & Campus Vibrancy.
"As you can imagine, the students who are brand new to Stetson might be having a hard time finding a good fit and a good connection because we're not doing things in person. So, we are trying to make things as easy as possible," said Beaver, assistant director of student organizations and engagement.
"Our hope is that [students] will be able to find that belongingness on campus and that they'll find their niche. We will try to help them," said DuBois, associate director of fraternity and sorority involvement.
Think virtual connections.
To get things started, Stetson's annual Involvement Fair is happening this Wednesday, Aug. 26, 2-5 p.m., accessible through Engage, Stetson's hub for organizations, events and student activities.
During the virtual event, students can request to join a group or have a live conversation with leaders from many of the campus groups.
"This is a showcase of our student organizations," Beaver noted, citing that students who may normally be a bit shy about attending events could find the virtual approach more welcoming to them.
"In the virtual world, sometimes it's a little easier because you do have that comfort of not necessarily being right in front of someone's face. That makes this a great opportunity," he added.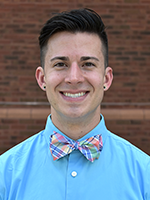 Later this Wednesday, Passion to Profession, a webinar that is part of Alumni & Family Programming weekly events, begins at 6 p.m., when Makeda Smith '15 discusses "how to turn your passion into a profession."
Smith learned about her love of art at Stetson and has found a way to launch a business while still working as a third-grade teacher in Washington, D.C. During her presentation, she will share resources that propelled her own business, plus help student understand their personal "why" and teach how to set achievable business goals.
Additionally, registration is continuing until Friday, Aug. 28 for Intramural Sports Season 1 through a platform called Mission Control. Faculty and staff may join, too.
The virtual options include weekly competitions in Fortnite and Call of Duty Warzone. Both games are free to purchase through XBox, PS4 and PC. Also, double-elimination tournaments for both FIFA 20 and Madden 21 are being offered.
In-person intramural programming consists of Kan Jam, Table Tennis and an innovative disc throwing game where players compete against each other for the highest score. Registration for those sports are on IMLeagues. Intramural Fantasy Football rounds up Season 1 schedule. Draft night is Wednesday, Sept. 2, with registration on IMLeagues.
Further, Stetson's Office of Religious & Spiritual Life hosts Big Words Fall 2020, with a regularly scheduled series available on Zoom for cultural credit. The next event, Big Words: KIND, is set for Sept. 21 at 7 p.m.
All Stetson events can be found on the University Calendar.
Events hosted by student organizations can be found on Instagram and Engage. And for more information, email [email protected].
Here's one more bit of news from the Office of Student Development & Campus Vibrancy. If you can't find an organization that fits, there's a chance you may be able to create it. For details, email [email protected].
-Michael Candelaria