New SGA Prez, VP plan One Hatter Initiative to help students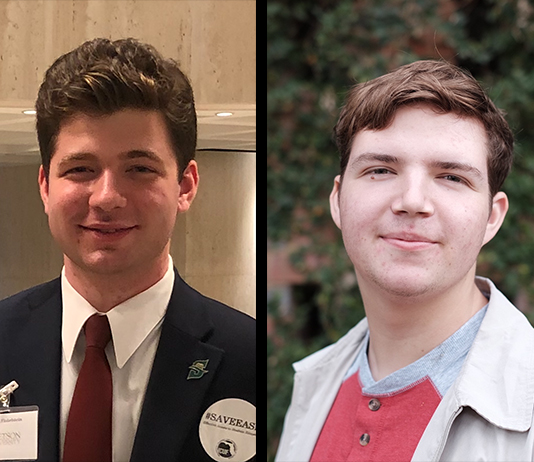 Student Government Association President Josh Finkelstein and Vice President Daniel Hendrick won this week's run-off election by just four votes after campaigning on their One Hatter Initiative to help students.
"The Stetson community has been hit with a lot this year with COVID, with the different types of class schedules, and housing, of course," Finkelstein said. "There's been a lot of uncertainty and just a lot of unknowns. What we want to try to do, at least with our policies, is to try to add some sort of comfort, at least some sort of certainty to the student population, and guarantee that the policies that we have, we are going to pursue.
"Despite that uncertainty, I think we really can make a big difference in the lives of many students, and ultimately try to alleviate some of that pressure that a lot of individuals are really feeling now," he said.
The Finkelstein/Hendrick ticket defeated the ticket of Hannah Weary/Aliya Cruise by a vote of 132 to 128 during a run-off held Wednesday, Sept. 16. Neither ticket had garnered the required majority of 50% plus one vote during the Sept. 9 election, which was held after being postponed from the Spring semester due to the COVID pandemic. However, the 35 SGA Senate seats were filled during the Sept. 9 vote.
Finkelstein, a 20-year-old junior Accounting, Business Systems and Analytics major from Longwood, and Hendrick, a 19-year-old sophomore Religious Studies and Sociology double major from Live Oak, campaigned on their One Hatter Initiative. That initiative consists of three policy categories, they said: Involvement and Engagement, Diversity and Inclusion, and COVID-19.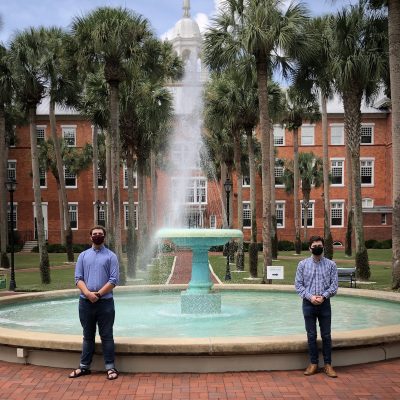 The One Hatter Initiative's Involvement and Engagement policies "will be focused on taking care of student needs," Finkelstein said. That includes all students, including undocumented, DACA (Deferred Action for Childhood Arrivals), international and commuter students, as well as "virtual Hatters – 40% of students are not here on campus and we want to take care them."
The Diversity and Inclusion policies call for, among other proposals, "more diversity and inclusion training, rather than just a simple workshop or presentation," he said. "We really want to have some sort of course as well as mandatory training for at least one individual from each organization."
Hendrick noted his "relationship-building" with the Office of Diversity and Inclusion through his past work there will bolster the new administration's "message of care and advocacy" concerning such issues.
The COVID policy addresses such issues as "providing mental health resources" for those enduring the effects of isolation, and calls for teaming with Student Counseling Services and the Office of Religious and Spiritual Life to confront those issues, Finkelstein said.
Hendrick expressed optimism that the new administration's forced delay in assuming office will not be a hindrance.
"I think that's sort of even more encouragement, that the work is going to start now," he said. "From our first day on the ground, we're going to talk to people and have these conversations about what can they get done and what needs to get done."
"We're not going to have office hours in the traditional sense," Finkelstein said. "We are going to have something called engagement hours. Rather than students coming to us, we are going to you. We're going to your events. We're going to your organizational meetings and try to learn more about our community, our constituency and overall just having the SGA be a little bit more integrated into the community."
The SGA Finance Office allocates funding from student activity fees to student organizations, but "the budgeting process actually happened last semester," Finkelstein said. The new president said he will meet with the SGA's Secretary of Finance to "go over the numbers and get caught up with exactly what our financial situation is."
While one of the schisms on the national political scene is the role of government itself — those who favor more government to benefit society in multiple ways, versus those who believe government should be limited in its scope and powers – that dynamic plays out differently at Stetson, Hendrick said.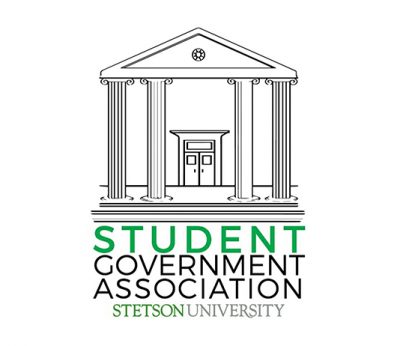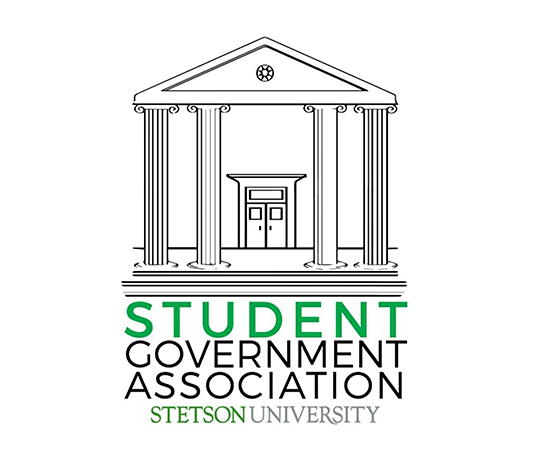 "The SGA is not the only body on campus making decisions. We are not the only body on campus that has influence on what happens. First and foremost, we are a point of advocacy for our students, because obviously there are the voices of the Cabinet at the table. There are the voices of the Faculty Senate at the table. So, we recognize that it's not chiefly our position to rule over anything, or to puppeteer anything that is going on, but to bring that student voice to the table and get done those things that are necessary and beneficial," Hendrick said.
Neither Finkelstein nor Kendrick foresee a future in politics for themselves beyond Stetson. Finkelstein is contemplating becoming a CPA and then working for one of the "Big Four" accounting firms as an auditor, or earning a law degree and becoming a corporate tax accountant or tax lawyer. Hendrick plans to pursue a career in social work and advocacy.
However, both Finkelstein and Hendrick are optimistic that their administration and the SGA can help the Stetson community navigate the "weird year" ahead.
"We recognize that our university, our Stetson community is in no way in a vacuum," Hendrick said. "We are very much a microcosm of what is happening, what has happened across our nation, both politically with regards to COVID, with everything. That's why we recognize that hope is not a choice. If we do not bring hope and courage and trust that things can get better and will get better because they have to, then nothing is going to give. Then we won't be able to accomplish anything. So, hope is the bare minimum for us."
Added Finkelstein, "Really our main goal, our mantra is to help one another, and at least make the world at Stetson a better place."
— Rick de Yampert