The Benefits of Contact Tracing, plus Flu Shots and COVID Testing
Weekly Update 22
Safer Campus Task Force Updates
Everbridge Contact Tracing App FAQs
To provide an additional layer of protection, Stetson University is using a tracing feature of the Everbridge application, in addition to the wellness check we have used since the year started. This feature helps with the process of tracing when someone is positive. It allows us to identify and isolate others faster and minimize additional exposures. Here are just a few examples of how Everbridge can help with tracing and community health: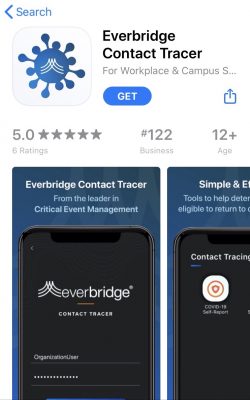 A student is identified as positive and has spent time with a good friend. The positive student thinks they had "close contact," but the good friend does not. The good friend must isolate because the app was not on and Stetson Health Service cannot evaluate the level of closeness and length of time. Everbridge can help determine when close contact requiring isolation occurs and when it does not.
Athletic teammates have multiple levels of contact, in practice as well as social friendships. When a student reports positive, the Everbridge app lets us examine cumulative contact time and isolate the right people at the right times if needed.
Students sometimes work or study in shared spaces, such as a shared art studio space, outside of class time but these students may not even know each other. If they have close contact, the app will identify this and notify Stetson Health Service. Because of this feature, not knowing each other's name is not an issue. Also, Everbridge can help establish that these students were not in close enough proximity to be exposed or require isolation when possible.
How does the Everbridge app do this? The app uses Bluetooth to communicate with other app users in close proximity and identify when possible close contact has occurred. The process relies on digital keys created within the app that are deleted after 14 days if no positive cases or close contacts are identified. Stetson Health Service does not share personal data with Community Standards. Students have amnesty from Community Standards for anything shared during the tracing process, which includes the Everbridge aspects of tracing. This means if you report a positive on the app, nothing from your contacts can be used for you or your contacts to have Community Standards allegations.
For the latest information or to download the app, visit the Everbridge App page here.
Latest COVID-19 Test Results
Asymptomatic On-Campus Testing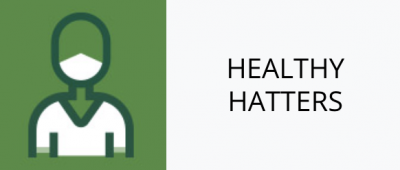 Sept. 28 – 236 student-athletes and Athletics staff, 2 positive students and 4 positive employees, 2.54% positivity rate
Sept. 30 – 180 PCR tests, 0 positive, 0% rate
Oct. 5 – 201 PCR tests of student-athletes and Athletics staff, 0 positive, 0% rate
Flu Shots
According to Florida Department of Health, COVID-19 and the flu have a lot of symptoms in common, so it is more important than ever to get your flu shot.
Students: Thank you for taking our community's health seriously. Our flu shot clinic on Oct. 9 provided 300 free inoculations to the Stetson student community. Another, free flu shot clinic will be offered in early November. Please look out for sign-ups and details for that event soon. If you are an established patient at Stetson Health Service (have been seen by a provider before) you can set up an appointment today for your flu shot! The cost is fully covered by most insurances. Local Publix and CVS locations also are providing flu shots that are free with most insurances.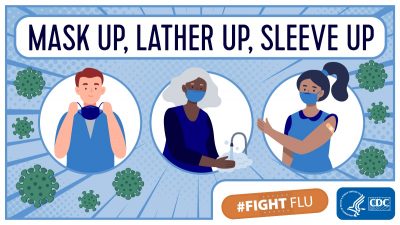 Employees: Stetson has secured CentraCare to deliver flu shots during the Rapid Antigen testing on Nov. 4, from 8 a.m.-4 p.m. in the Rinker Field House in the Hollis Center. We'll have 100 vaccines for employees only. Sign up here for your employee flu shot appointment. Remember, the flu vaccine is delivered in the upper arm, so you may want to wear clothing that allows easy access for the injection. If you are covered under Stetson's Cigna health insurance, there are several no-cost options available to you if you cannot make it to this event.
Rapid Antigen Testing on DeLand Campus
Through our partnership with AdventHealth and CentraCare, Stetson will be offering free rapid antigen COVID-19 testing on Tuesday, Oct. 20. Testing will take place from 8 a.m.-4 p.m. in the Rinker Field House in the Hollis Center and is available to students and employees. This testing is not mandatory, but highly encouraged for the safety and wellbeing of the entire Stetson Community.  Sign up here for your appointment!
Appointments are scheduled for one testing date at a time. Future testing dates include Wednesday, Nov. 4, and Wednesday, Nov. 18.
Intramural Softball  
Wellness and Recreation will be offering Intramural Softball beginning Oct. 26, with various mitigation strategies in place for safety. Sign up as an individual or team of four. Games will be played with three teams of four on the field, rotating between batting and fielding. Registration is currently open!  Come get in the game and compete against your fellow Hatters.  Contact Travis Potter, [email protected], for more information.   
President's Weekly Update: Spring Planning
For information on changes planned for Spring 2021, join President Christopher Roellke's Weekly Webinar on Thursday, Oct. 22, 6-7 p.m. The topic will be Spring 2021 Planning, including academic planning, the academic calendar, testing, tiers and Spring 2021 housing updates.
Panelists:
• President Christopher F. Roellke, PhD
• Noel Painter, PhD, Provost and EVP
• Elizabeth Skomp, PhD, Dean of the College of Arts and Sciences
• Neal Mero, PhD, Dean of the School of Business Administration
• Larry Correll-Hughes, Assistant Vice President for Campus Life & Student Success, and Executive Director of Residential Living and Learning
• Lynn Schoenberg, Dean of Students
• Colleen Vanderlip, Director of Wellness and Recreation, Chair, Testing & Screening Subcommittee, Safer Campus Task Force
Register for the webinar here.
Students, faculty and staff can submit suggestions and questions through this online form.