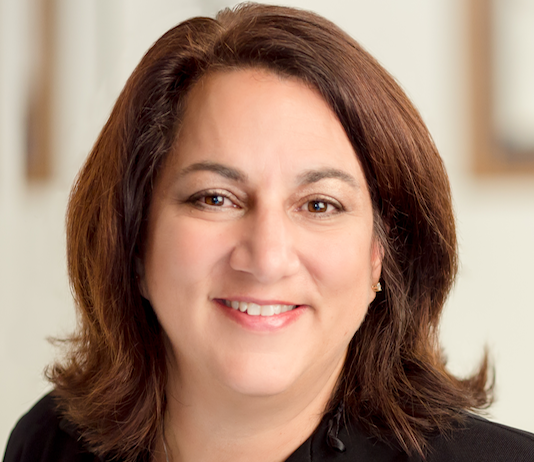 Quite apparently, Suzanne Shaw Forbes '87 was never typical growing up in the Florida Keys.
For one distinction, as a student at Marathon High School, Forbes had a pet barracuda named Mr. Bubbles. Yes, a barracuda — defined as a large, predatory, ray-finned fish known for its fearsome appearance and ferocious behavior.
"We'd swim all the time, and he'd follow me around," she recalled. "I thought that was pretty normal."
Forbes grew up also liking math, and a mentor in high school steered her toward accounting. So, Forbes jumped in with both feet, working part time for a local Certified Public Accountant while also excelling as a dual enrollee taking college courses. By the time she arrived at Stetson in 1984, she was only a few credits short of an associate's degree.
At that time, not only was she academically ahead of most classmates her age, but it also was just as CPA-licensure requirements were changing, industrywide, from a four-year degree to a five-year degree. As a result, Forbes stood out again.
"[At Stetson] nobody really knew what to do with me," she noted. "Technically, I was a first-year student, but I was already taking a third-year intermediate accounting class."
Further, she was living off campus and working full time to put herself through school, supplementing financial aid and scholarships. She had chosen Stetson because it had the highest ranking in the Southeast for students passing the CPA exam.
As it turned out, there wasn't a problem. And, if there were, she overcame it.
Forbes graduated after only three years on campus — with a master's degree and having earned a CPA license even before, as she pointed out with a laugh, she could legally drink.
Fast-forward to today and it's no surprise that Forbes has helped to lead an accounting firm that in October was named the 2020 Best Firm for Women by Accounting Today magazine.
Each year, Accounting Today recognizes the 100 Best Firms to Work For nationwide and subsequently selects the 10 Best Firms for Women from among that group. Finally, a No. 1 is named.
This year's national winner: James Moore & Co., where Forbes is the managing partner. The firm has offices in Daytona Beach, DeLand, Gainesville and Tallahassee.
Forbes called the announcement "incredible."
"We were named one of the top CPA firms to work for in the country, and that alone was great. Then after we received that award, I was notified we were in the top 10 for women," Forbes said.
"It was just such an honor to be recognized as No. 1. … It was beyond my wildest dreams."
Forbes, however, didn't think the firm was doing anything special, citing she was "shocked because I don't see us as being different from any other firm. But we are. To be No. 1, we have to be."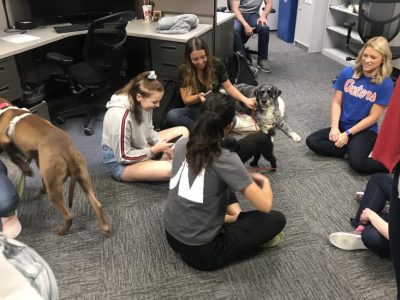 The secret? According to Forbes, there really isn't one.
"We actually have not had a specific program initiative toward women. What we have is a firm that respects people and understands that you cannot always put the firm No. 1," she explained. "Family always needs to be No. 1, because if you're not happy at home and don't have a good family life, you can't be a good partner, employee, principal, auditor, manager. We put people first. And you can't just talk the talk; you have to walk it also."
Similarly, Forbes doesn't accept any special credit. Instead, she points to others. "I attribute that [winning] to the partners who came before me — mostly male partners. They recognized what women could bring to the profession," she described.
Also, Forbes points to changing perceptions in the workplace, which are bringing greater flexibility to the profession. Her career is a case study.
After taking over as office manager in 2000 while also in charge of the firm's accounting and advisory services, she relinquished some duties in 2003, two years after having her second child. In 2015, she then gave up the office-manager duties while assuming new duties as manager of the firm's real estate segment. Through the years, she was afforded the ability to maneuver, with time and family in mind.
"Public accounting firms are getting more flexible in what we can do. It doesn't have to be so structured," she continued. "It allows for 'structured customization,' which is an oxymoron — you have some structure but you customize it. You can say, 'What can we do for you? What's going to work for you?' … And it's provided men opportunity, too."
These days, Stetson students are benefiting from such insight, as James Moore & Co. serves as a trusted ally to the School of Business Administration and its M. E. Rinker, Sr. Institute of Tax and Accountancy. Several members of the firm, including Forbes, have served as mentors or on the accounting advisory board or adjunct instructors or as speakers and recruiters.
"We need to get the right people into this profession. For the profession, it's critical to give back," Forbes asserted.
Actually, that's how she got her career start all those years ago. As the story goes, Forbes had an early class with Professor Joe Masters, PhD, who was tough and "didn't much like me being in his class as a 'freshman,'" she remembered.
Forbes eventually changed his thinking, and Masters, who had a partner relationship with James Moore & Co., recommended that she be hired. Forbes started with the firm in May 1987, following graduation. She became a firm partner in November 1995.
"I was very lucky. I was surrounded by some great people and had opportunities that put me in positions to do what I could do," she concluded.
Now, she and her firm are No. 1, and helping others advance toward the top.
No. 1: James Moore & Co.
Headquarters: Daytona Beach, Florida
Staff: 165
Staff breakdown: Female — 56%; male — 44%
Management breakdown: Female — 60%; male — 40%
Courtesy: Accounting Today