Two Stetson Professors Receive Second Fulbright Awards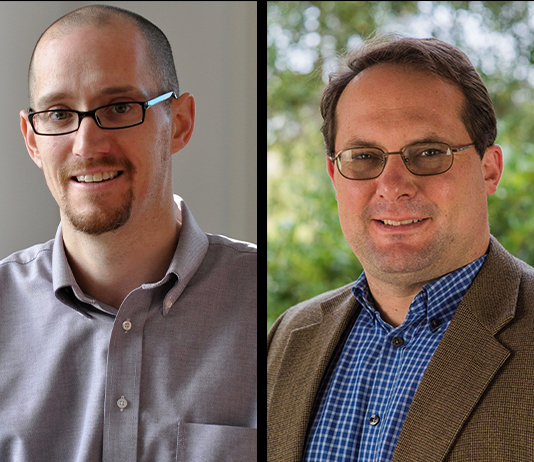 Earlier this year, Stetson University was named one of the nation's top producers of Fulbright Scholars, according to rankings that published in The Chronicle of Higher Education and on the Fulbright website.
Stetson's Fulbright Scholar Award recognitions continue with recipients Eric Kurlander, PhD, the William R. Kenan, Jr. professor of history, and Nathan Wolek, PhD, Lydia Pfund endowed professor of digital arts and music technology.
Kurlander is a scholar of Imperial, Weimar and Nazi Germany and two-time Fulbright Scholar Award recipient. He received a $30,000, six-month Fulbright Global Scholar Award, which will allow him to conduct research in more than one country with flexible schedule options. His Fulbright project titled, "Before the Final Solution: A Global History of the Nazi 'Jewish Question,' 1919-1941," will be examining the evolution of the Nazi "Jewish Question" as part of a wide-ranging social, political and intellectual debate in 19th– and 20th-century European society regarding the appropriate status and treatment of the Jewish people. The project focuses on how discussions of the "Jewish Question" within a transnational and global context impacted Nazi conceptions and solutions of the "Jewish Question" from 1919-1941.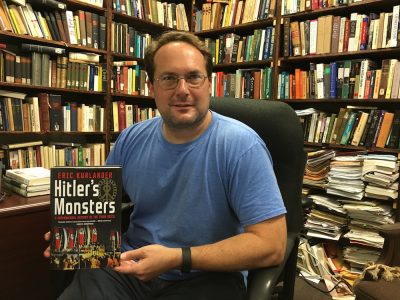 "The scholarship will allow me to examine the history of Nazism and Holocaust through a truly global and transnational lens," said Kurlander. "Ultimately, I hope to reconstruct the ways in which non-Germans and non-European states and actors, whether Jewish or gentile and whether in Germany, Palestine, France, Poland, China or Japan, helped define, determine and oppose Nazi conceptions and proposed solutions of the 'Jewish Question' before the Final Solution."
He became interested in the Holocaust and the Third Reich after taking a Nazi Germany course by German historian John Karl, PhD, associate professor of history at Bowdoin College. The class inspired him to choose a senior thesis project titled, "Two Faces of Entfernung [Removal]: The Duality of the Nazi 'Jewish Question,' 1933-1941." After writing three books and editing two volumes on German liberalism and Nazism, his Fulbright project represents a return to questions regarding the origins of the Holocaust that he first explored in his senior project more than 25 years ago.
Kurlander will be conducting research in May-June 2021 at the German Historical Institute Paris, the Archives Nationales and Documentation Center of the Shoah Memorial in Paris. His studies will continue in July-August 2021 at the Collegium Civitas, the Polish Center for Holocaust Research, the University of Warsaw libraries and Polish National Archives in Warsaw. Kurlander's research journey will conclude in May-June 2022 at The Hebrew University of Jerusalem and its Richard Koebner Minerva Center for German History, The National Library of Israel, The Avraham Harman Institute of Contemporary Jewry and Yad Vashem in Jerusalem.
This is also Wolek's second Fulbright Scholar Award. He will be participating in a $36,000, six-month visiting professorship from January-June 2021 at the University of Aberdeen in Aberdeen, Scotland. He will be co-teaching a course titled Digital Musicianship, which is similar to the Digital Audio Fundamentals course at Stetson and presenting guest lectures at graduate seminars.
Wolek also will be documenting natural soundscapes, which include all the sounds emanating from terrestrial and marine habitats, at Donmouth Local and St. Cyrus National Nature Reserves and other public parks in Aberdeen. After conducting similar field recording work at Canaveral National Seashore, he anticipates the coastal soundscapes in Scotland will have a more dramatic transition from winter to summer than in Florida, and plans to share his soundscape recordings at Stetson during the 2021-2022 academic year.
"The Fulbright Scholar Award is providing me with an opportunity to establish relationships in Scotland, conduct soundscape research and make recordings under different conditions while living in Aberdeen for six months," said Wolek. "In order to understand a place more completely, you have to listen to soundscapes during different weather conditions and times of day, days of the week and months of the year. A landscape may look peaceful, but the soundscape can often tell a different story."
Wolek started recording soundscapes five years ago. His first piece, "every tree," was an investigation of Stetson's 120 palm trees in Palm Court. It took him several months to record the soundscape from each tree. The recorded compositions were featured in an installation at the Homer and Dolly Hand Art Center. Since that research project, he has shifted the focus of his creative and scholarly work toward acoustic ecology and recording soundscapes.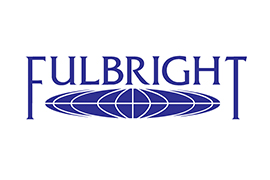 Fulbright Scholar Awards are considered to be the most widely recognized and distinguished scholarships in the world. The program offers nearly 470 teaching and research awards in more than 125 countries annually. The Fulbright Program is a flagship international educational exchange program sponsored by the United States government that was founded by U.S. Senator J. William Fulbright in 1946. The program forges lasting connections between the people of the U.S. and other countries, counters misunderstandings and helps people and nations to work together toward common goals.
-Sandra Carr