Stetson to Celebrate Commencement Dec. 12-13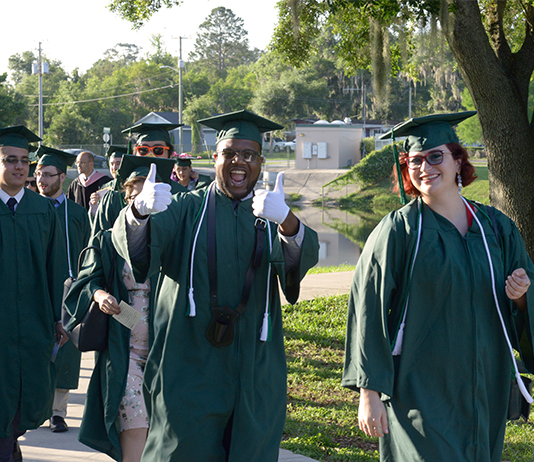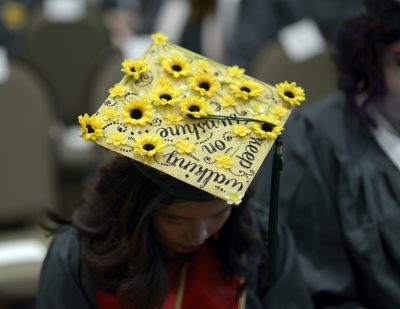 Heyley Gatewood remembers struggling in one of her first computer science classes at Stetson. She earned an F on her first project and a D on the second.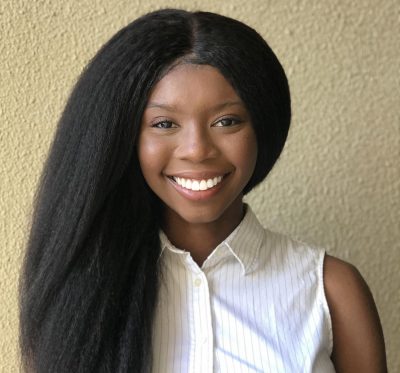 "I called my mom in tears, telling her that I should've never signed up for this and that I was going to drop the major as soon as possible," recalled Gatewood '20, who earned a Bachelor of Science in mathematics and computer science in May.
Unbeknownst to her, her mother emailed her professors and said her daughter was trying her best but struggling. The chair of the Math and Computer Science Department, Tom Vogel, PhD, stopped Heyley in the hall and encouraged her not to give up.
She didn't, finishing with a B in that class and an A in the next. Soon, she was tackling research projects with other top students and with Assistant Professor Joshua Eckroth, PhD. She started an after-school computer science program at an elementary school and helped plan a 36-hour Hackathon at Stetson.
Now working toward a PhD in machine learning at Georgia Institute of Technology, she was selected as a student speaker for Commencement 2020. Stetson has a long tradition of choosing graduating seniors to serve as Commencement speakers, and it is considered a high honor.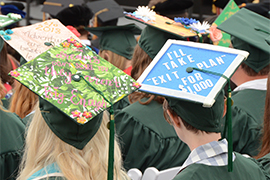 The ceremonies will take place over two days Dec. 12-13, allowing for smaller events and physical distancing. The ceremonies will honor graduates from July 2019 through December 2020. Graduates unable to attend will be announced as virtual participants or they may elect to defer their participation to the May 2021 ceremony by contacting University Events.
This will be Stetson's first December Commencement in 11 years. Since 2009, December graduates have had the option to participate in the May ceremony. But when this year's ceremony was postponed because of COVID-19, it was rescheduled for this month on the Stetson Green.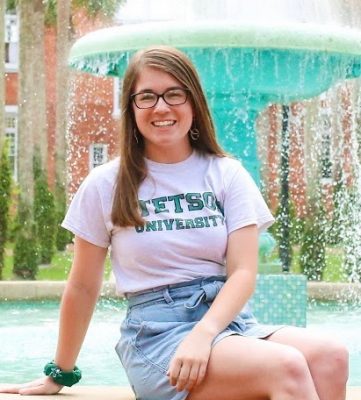 Due to the enhanced health and safety precautions, attendance at the ceremonies is limited. Only graduates who have completed the Commencement Participation Form and received an email confirmation are eligible to walk. Their guests must have ceremony tickets to attend. Others can watch the events on live stream through Stetson Broadcast Productions. 
Other student speakers include:
• Tara Nicole Tovkach '20 graduated magna cum laude with a Bachelor of Business Administration in management. Among her many leadership roles, she served as executive director of Hatterthon for two years and led the effort to raise more than $146,000 for Orlando Health Arnold Palmer Hospital for Children.
• Teresa Mitchell Rizzo '19 received a Master of Education and recently accepted a position as a literacy instructional coach at the elementary school level.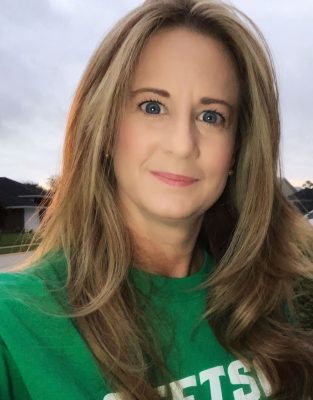 Student speaker Maria Toledo '20 said she is looking forward to Commencement after the many adjustments of the past seven months. After earning a Bachelor of Music Education in May, she was hired as Director of Bands at Coral Springs High School in South Florida.
She started the school year with online classes only and did not have a marching band, due to the pandemic. But in October, the school system switched to hybrid learning and she began teaching classes in school. "Needless to say, it's been a bit tough to adjust and find a groove during the pandemic when things are constantly changing," she said.
Toledo, who was born in Puerto Rico and moved to Orlando in 2004, served as the president of the Stetson chapter of the National Association for Music Education. She also received the Bobby L. Adams Endowed Scholarship for her senior year and was selected to carry the School of Music Gonfalon at commencement.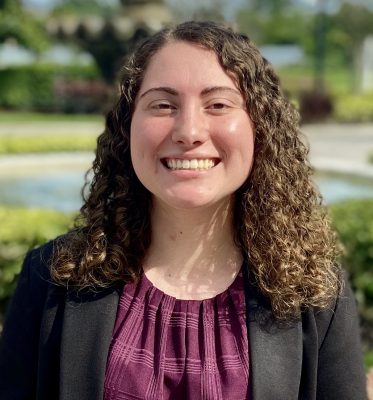 "I am very excited to finally wear my cap and gown!" she said. "Mainly, I am just glad we still get to walk, even if it is seven months later. Both of my parents will be coming to Commencement, and I could not be more thrilled that they get to share this milestone with me."
Gatewood also is looking forward to Commencement and the chance to "make my parents proud." Looking back, she can see the close connections that she formed at Stetson played a big role in helping her to excel.
"The family that I made at Stetson University was one that I don't think I could've made if I went to any other institution," she said. "There is no doubt in my mind that I would be a completely different person if it weren't for the love and support that they gave me."
For more information, visit the Commencement 2020 website.
-Stetson Today