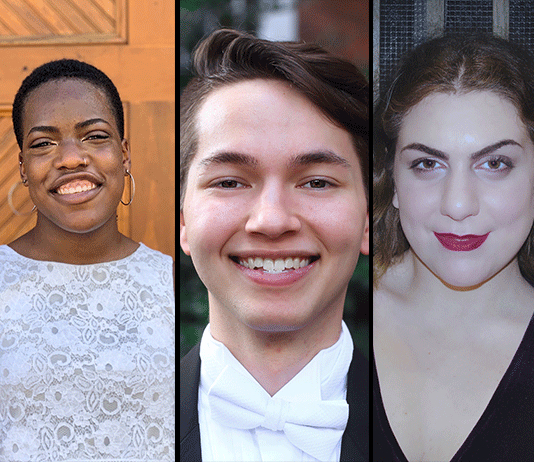 The performances weren't live. Not this year, of course. Yet, the music students showcased their typical outstanding talent.
That pretty much sums up the Concerto and Giffin competitions that recently featured student virtuosos from Stetson's School of Music. Both contests are annual Stetson traditions and opportunities for music majors to hone their skills and challenge themselves in front of judges.
Viewers can watch the recorded competitions, as well as other performances, on the School of Music's YouTube channel.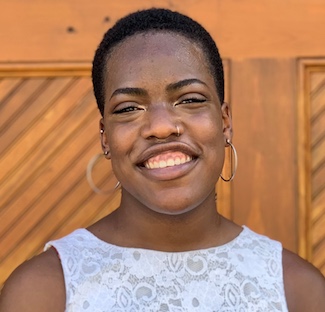 Winners of the Concerto Competition, open to juniors and seniors: juniors Zaria Graves, viola performance major and French minor, and Elené Okruashvili, piano performance major. Graves performed the first movement of William Walton's "Concerto for Viola and Orchestra." Okruashvili played the first movement of Ludwig van Beethoven's "Concerto No. 2 in B-flat major, Op. 19."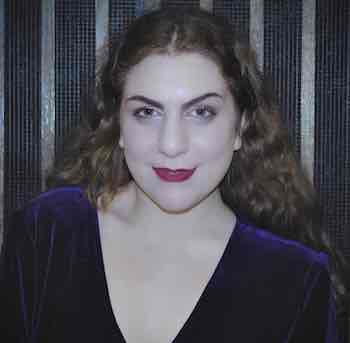 Honorable mentions were junior Ruvit Bracho Marquez, violin performance major; soprano and voice performance senior Miranda Graham; and junior Rachel Nolasco, flute performance major.
All were selected from among 21 contestants by music alumnae Hassan Anderson, MM; Marcin Arendt, DMA; and Jenna Siladie, MM.
Winners will perform with the Stetson University Symphony Orchestra and its conductor, Anthony Hose, ARCM, associate professor of music and orchestra at Stetson. Hose described the competition as a "valuable ingredient for Stetson University School of Music students to have on their resume, which reflects a high-level of achieved proficiency and shows that they took part in this competition as a winner or participant."
The Giffin Competition, named for retired professor Harold "Prof" Giffin, requires students to perform two compositions in contrasting languages, including one art song and either one aria from an opera/oratorio or an additional art song.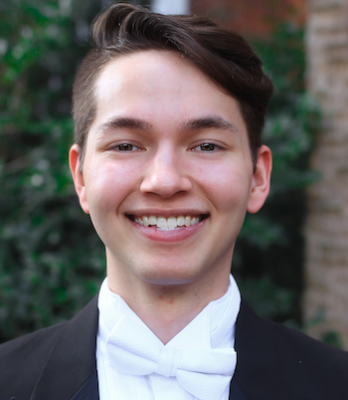 Bass-baritone and voice performance senior Adam Benton took first place out of 11 contestants, winning a School of Music scholarship. His musical selections included "Non più andrai (Le Nozze di Figaro)" by Wolfgang Amadeus Mozart and "Fünf Lieder, Op. 105, No. 5 Verrat" by Johannes Brahms.
Mezzo-soprano and voice performance senior Ally Fahey received second place, while tenor and voice performance senior Anthony Capizzi was third.
"The [Giffin] competition allows students the opportunity to present their work in a controlled, competitive atmosphere," commented Russell Franks, MM, director of Stetson Opera Theatre.
Note: Among the upcoming performances involving these students and accessible on the School of Music's YouTube channel is the 2020 Christmas Candlelight concert, scheduled for Dec. 11 at 7:30 p.m.