Stetson, American University of Antigua offer expedited pathway to medical school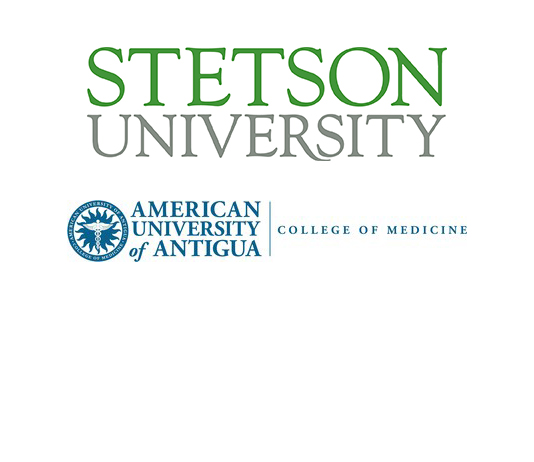 Stetson University and American University of Antigua College of Medicine (AUA) are partnering to offer undergraduate students an expedited pathway to medical school.
Under the terms of the agreement, Stetson graduates are eligible for advanced admissions priority, an expedited application review, and grants/scholarships for those who attend AUA for their medical education. Students will need to meet certain academic thresholds during their Stetson education for eligibility.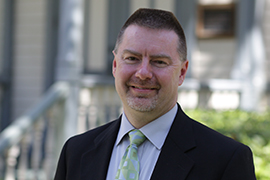 "We are excited about this agreement with AUA because it will offer a postgraduate pathway for Stetson's premedical students," said Noel Painter, PhD, Stetson executive vice president and provost. "Students who have not previously considered a Caribbean medical school will see AUA as a great opportunity to continue their education in various fields of medicine."
This is the second expedited pathway provided to Stetson students interested in attending medical school.
Stetson also partners with Lake Erie College of Osteopathic Medicine through its Early Acceptance Program with select colleges. LECOM grants qualified students a provisional early acceptance into its College of Osteopathic Medicine, School of Dental Medicine and School of Pharmacy.
Stetson graduates who choose American University of Antigua College of Medicine will be eligible for a Preferred Partner Grant, in addition to any scholarships earned at AUA.
"The world needs doctors more than ever in these difficult times, and we believe that any student — if they're willing to put in the hard work and training needed to master medicine — should be afforded the opportunity to earn his or her MD," said Gerald J. Wargo, Jr., AUA vice president of Enrollment Management. "Studying medicine at AUA helps gives students a global perspective of medicine that you just can't match at other schools, and I look forward to welcoming Stetson students to AUA in the future."
AUA has numerous admissions agreements with Florida undergraduate schools, including Florida A&M University, University of West Florida, Larkin University and Valencia College. In addition, AUA collaborates with Florida International University (FIU) in Miami on special academic programs, such as AUA's Global Health Track.
About American University of Antigua College of Medicine
American University of Antigua College of Medicine (AUA) is a fully accredited international medical school dedicated to providing an academic experience of the highest quality, with an emphasis on increasing minority representation and racial diversity in MD programs and the global physician workforce. Via a holistic admissions approach, AUA selects students with the potential for medical school success and provides them with the resources they need to obtain highly competitive residencies and move on to successful careers in medicine. AUA awards the MD degree after four academic years.
AUA is approved by the U.S. Department of Education to participate in federal student loan programs, which allows its qualified students to receive Title IV student loans. AUA is also approved by the New York State Education Department (NYSED), licensed by the Florida Department of Education and recognized by the Medical Board of California. AUA is also accredited by the Caribbean Accreditation Authority for Education in Medicine and Other Health Professions (CAAM-HP), which the United States Department of Education has found to have standards of accreditation comparable to the Liaison Committee on Medical Education (LCME).

AUA graduates are eligible for residency and licensure throughout the United States, Canada, India, the United Kingdom, Antigua, and worldwide. Visit https://www.auamed.org to learn more.