Participants evoke King's dream at MLK virtual event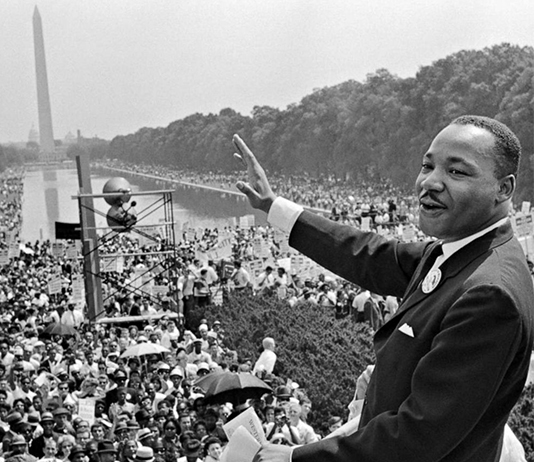 As Stetson's Second Annual Martin Luther King Jr. Life & Legacy Virtual Event unfolded Wednesday evening, participants celebrated an event that had played out 800 miles away that afternoon in Washington, D.C.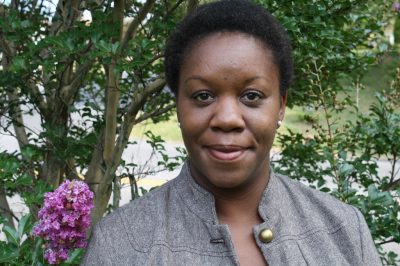 "Today we witnessed another historic revolution when the first Black woman was sworn in as Vice President of the United States of America," said Joanne Harris-Duff, Stetson's director of Diversity and Inclusion, in her remarks opening the program.
She said she had spent the entire day thinking about "our beautiful Black children, children of color and young women of all races and ethnicities around our country who are inspired by watching Vice President Kamala Harris being sworn in and welcomed to such a powerful position in our country."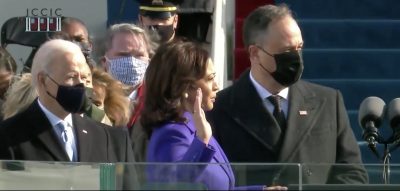 Stetson President Christopher Roellke likewise cited the inauguration of President Joseph Biden and Vice President Harris as he read a resolution proclaiming that the university would "celebrate the life and works of Dr. Martin Luther King Jr. and his everlasting impact on the lives of all people," even as he pledged that Stetson "must continue its work to bring diversity, inclusion and equity to the lives of all members of our community."
Roellke then added that, watching the inauguration, "We learned from the prophetic words of poet laureate Amanda Gorman that love can become our legacy and that we must be brave enough to be the light."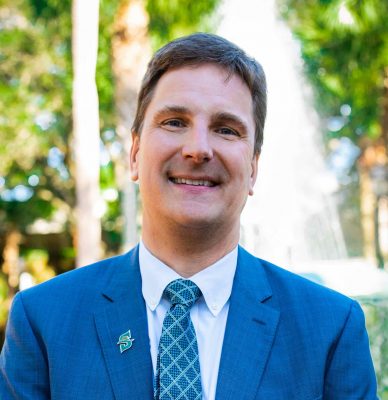 He concluded by saying, "I personally pledge my office and my leadership to this work to combat racism, to combat exclusion and to bring the best of ourselves to the change called for by our communities, to continue to promote kindness, empathy and agency in all that we do as a living and learning institution of higher education."
The annual DeLand MLK Celebration breakfast, traditionally hosted by Stetson University, was not held this year due to the pandemic. The MLK virtual event on Jan. 20 was themed, "Recovering the Dream," and was presented by the Office of Diversity and Inclusion and sponsored by the Multicultural Student Council.
It included a keynote address by DeLand attorney Ted Small, presentations of the Dr. Martin Luther King Jr. Legacy Award to Judy Burnett, PhD, associate professor of counselor education, and the Pioneer for Multicultural Advocacy Award to Savannah-Jane Griffin, executive director of Community Engagement and Inclusive Excellence.
The event also featured Rajni Shankar-Brown, associate professor and Jessie Ball duPont Endowed Chair of Social Justice Education, reading her original poem, "Nyaya Sings: A Revolution of Love and Liberation." Staff and students read resolutions quoting various writings and speeches by King, then pledged to work personally and through their university positions to bring King's words and ideas to fruition.
In reading their resolutions, Melissa Ndiaye, president of the Black Student Association, and Carlie Minott, president of the Caribbean Student Association, each called for the university to "recognize the insufficient representation" of Black people and people of color among the faculty, and called for the creation of "safe spaces" for students of color on campus.
Harris-Duff said she spoke to her 70-year-old father on Inauguration Day and "he shared this with me: 'My generation is also inspired. This is what we dreamed of, what we hoped for. This gives me hope that my granddaughters will reach heights they never imagined or even thought possible — what they can achieve is out of this world.' "
Harris-Duff also quoted President Biden: "He said today on that podium: 'A cry for racial justice some 400 years in the making moves us. The dream of justice for all will be deferred no longer'" – a reference to the poem, "Harlem," by Langston Hughes, which scholars say inspired writings by King.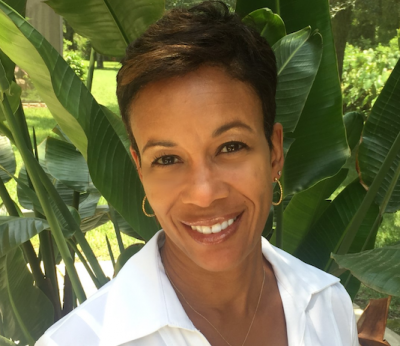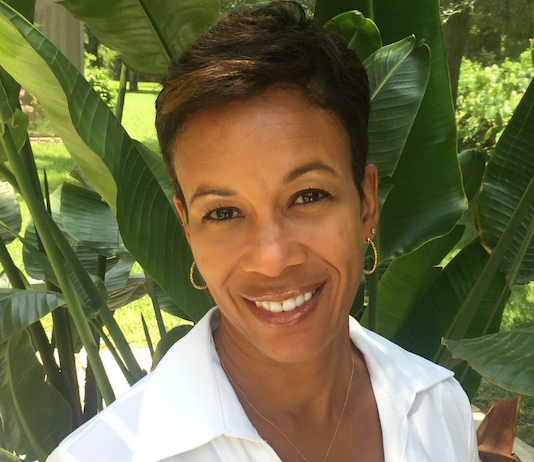 Prior to announcing Burnett as the winner of the Dr. Martin Luther King Legacy award, Harris-Duff noted that "influential leaders sometimes go unnoticed . . . The recipient of this award possesses the desire to help the world be a better place for everyone. This is simply infectious. She is a very undeniable, discrete, fierce leader in our community as an educator, advocate and passionate soldier for equity and inclusion. Although discrete, her voice is loud, clear and immensely precise."
Burnett said, "Today on all days I am humbled to be given an award that honors the legacy of Dr. King, and the words that were spoken today particularly by Mr. Small. That inspires me to continue to fight the good fight, and as John Lewis said, 'to keep getting into good trouble.' And particularly on a day where our first Black and South Asian vice president has been inaugurated into office — my soror of Alpha Kappa Alpha sorority as well, Kamala Harris. This is an extra special honor and it brings tears to my eyes. I'm going to continue to fight for our beloved community."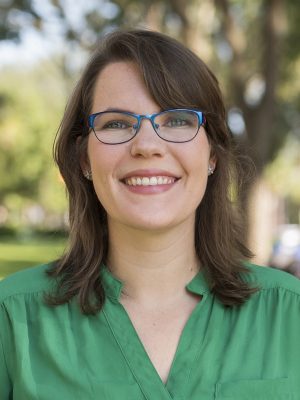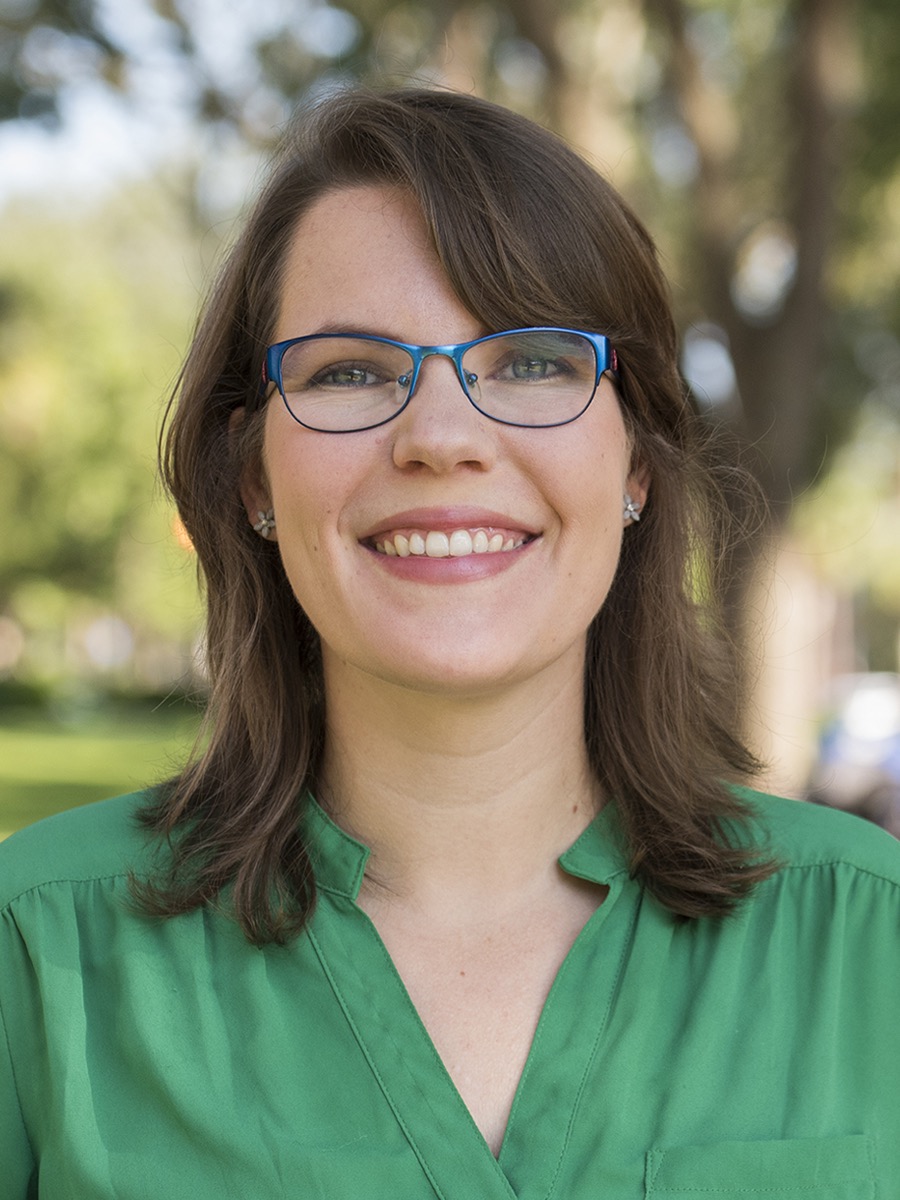 Before announcing Griffin as the winner of the Pioneer for Multicultural Advocacy Award, Harris-Duff said, "The Office of Diversity and Inclusion sees a pioneer as someone who sees possibility, a visionary who challenges their country, their community to move forward and embrace new things. A pioneer shakes up the house, asking difficult questions and challenging it and the status quo in their own special way. This is what the recipient of this award has done, advocating to remedy deeply entrenched sources of inequity and ensure that access is an opportunity that is truly inclusive."
Griffin said, "It is such an honor to receive this award. I'm so humbled and honored, and I could not do the work I do without our staff and students who are just incredible, and our community partners. I commit to continuing the work."
Small, the keynote speaker, graduated from Harvard and University of Virginia School of Law, grew up in DeLand, and since 2016 has facilitated a discussion series known as the Colorblind Roundtable.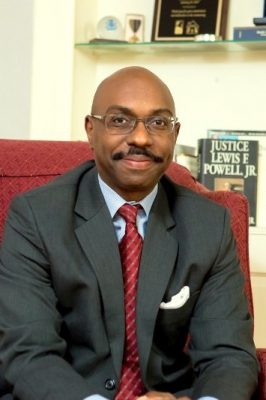 "It's simply a series of facilitated discussions between neighbors of all ages, with diverse socio-economic, racial, political and religious backgrounds," he said. "It is my hope such cross-racial collaborations and courageous conversations on race will lead to more awareness that racism is not discrete acts committed by individuals of bad intent and lack of morals. Instead, racism is a complex, interconnected, legally enforced system in which all Americans are socialized and complicit in maintaining."
Small noted that many observers "would say that we now live in a post-racial society, that the freedom bell has rung all across the United States. African-Americans and other minorities can sit and eat alongside whites in restaurants and ride alongside whites on buses, trains and planes. An unprecedented number of African-Americans like Ted Small have now received college degrees, and their children enjoy the benefits of being catapulted into middle-class and upper-class homes. We elected Barack Hussein Obama as the first Black President of the United States, and now we can brag that we elected Kamala Harris as the first Black woman, Asian woman and woman as Vice President of the United States."
However, Small added, "This type of exceptional achievement is not the ultimate manifestation of Dr. King's dream, at least not the dream as I understand it. His was a dream of absolutes, of completion. It was not the dream of tokenism but of freedom, justice and equality in their fullest and most complete sense."
A new commitment to "freedom, justice and equality" will require three things, Small said: "Re-education to recognize the modern tools of oppression, injustice and inequality. Second, the resurrection of old alliances and building up new ones. And third, collaborative organization to lobby our government and push for change."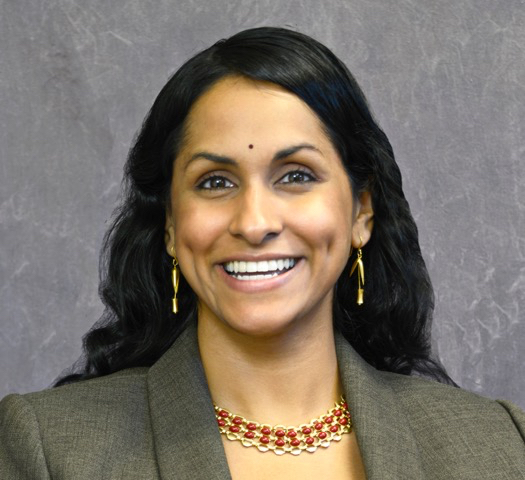 Prior to the MLK virtual event, Shankar-Brown noted her poetry reading was actually following in the footsteps of her son Valen Siddhartha and daughter Romila Sitara, who each shared poems which they wrote as a part of an MLK event on Monday organized by Stetson alumna Primrose Cameron.
Shankar-Brown's poem, "Nyaya Sings: A Revolution of Love and Liberation," began:
Nyaya spreads her wings and sings
Through the life and legacy of Dr. King
Nyaya is justice
A radical verb
Rooted in fierce love and vigorous action
Nyaya is you and me and we
And it is in action that Nyaya finds traction
A dreamer and doer like Dr. King
Her lungs are solid and expansive
Listen to her radiant voice
Hear her faithfully sing
A revolution of love and liberation
Singing our shared humanity with pulsation
Nyaya sings . . .
The MLK event also included a proclamation read by DeLand Mayor Robert Apgar, and resolutions read by Lua Hancock, EdD, vice president for Campus Life and Student Success; Amanda Castoire, coordinator of Diversity & Inclusion; Sean King, president of the West Volusia Branch of the NAACP; Stephanie D'Addio, chair of the Diversity and Inclusion Committee of the Student Government Association; and Marshall Thompson, vice president of the Multicultural Student Council.
University chaplain, Pastor Demetris Pressley, gave the concluding prayer. The event was attended by 127 participants, not including the presenters.
— Rick de Yampert