Spring Term Readiness, Isolating at Home and Gateway Testing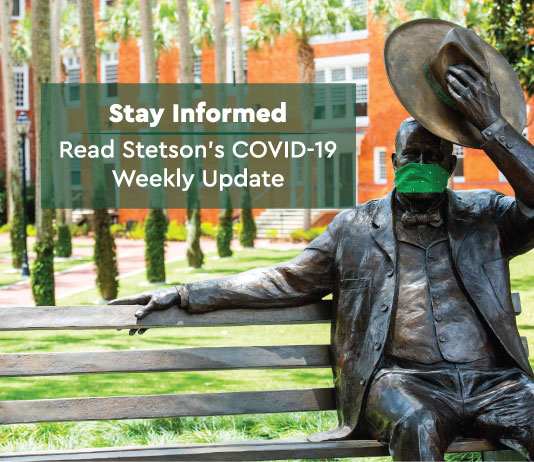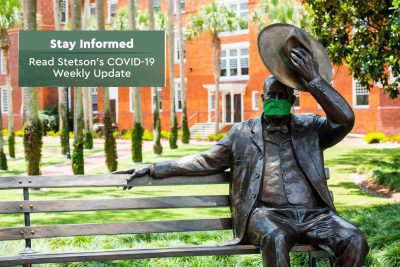 Safer Campus Task Force Updates
High COVID-19 Cases Nationwide
Stetson is aware of and responding to concerns regarding increased COVID-19 rates throughout the country and asks that every member of our community continue to consider their own behaviors and choices for the health of our community. What we each do really matters. We are confident in the extensive mitigation methods Stetson has had in place since the emergence of the pandemic and the extra steps we have taken for the start of the spring term, including Gateway Testing and an adjusted academic calendar. We will continue to assess if there is a need to adjust individual services or activities further for community safety.
Please keep in mind that much of our virus transmission in the fall was traced to off-campus events, specifically large gatherings at homes and inside bars and restaurants. We highly encourage students, staff and faculty to not participate in these activities and other higher risk activities, especially during the beginning of the spring semester and in response to current COVID-19 infection rates.
Students Encouraged to Get Tested and Isolate at Home When Necessary
The Safer Campus Task Force encourages students to get a COVID-19 test (rapid antigen or PCR) before returning to campus if possible and feasible. Testing prior to arrival on campus allows those with positive test results to isolate at home rather than isolating upon arrival to campus.
This is not required but encouraged based on current high rates of COVID-19 throughout the country.
If you do get tested before arrival, you will still need to be tested at Gateway Testing when you arrive on campus.
As always, please notify Stetson at www2.stetson.edu/reportit if you test positive. We will assist you as needed in returning to campus later than you planned.
Reminder: Stetson is in Tier 1
The DeLand campus will start Spring 2021 in Tier 1 and will stay in Tier 1 for 14 days from the first day of academic classes (Jan. 14). You can find brief descriptions with some examples of mitigation efforts for each tier here.
Spring 2021 Gateway Testing Starts Saturday
Required COVID-19 testing at the start of the Spring 2021 semester, called Gateway Testing, will take place Saturday, Jan. 9, through Wednesday, Jan. 13, 8:30 a.m.-3:30 p.m. in the Rinker Field House, Hollis Center.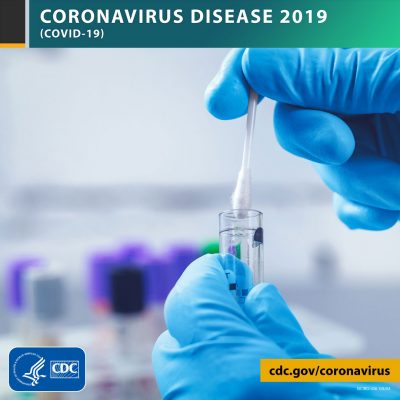 Register for an Appointment: Visit the COVID-19 Testing webpage on the Safer Stetson website and scroll down to Spring 2021 Gateway Testing, where you will find registration links for each day of testing.
Reschedule an Appointment: Use the date or time change request form.
Request an Exemption from Testing: Please fill out the Exemption Request Form.
Department leadership and supervisors should ensure that their on-campus employees have completed Gateway Testing and have evidence of a negative test by seeing the wristband or viewing the confirmation email. Employees without a wristband or confirmation email should be directed to a Wellness Station immediately or leave campus. Supervisors are encouraged to contact Human Resources for any assistance.
For more information, visit the COVID-19 Testing page or see the Frequently Asked Questions on the DeLand Campus FAQ page. Please address additional questions and concerns to the Screening and Testing Subgroup at [email protected].
COVID-19 Vaccine FAQs from AdventHealth
Stetson University partner, AdventHealth's Dr. Vincent Hsu and Dr. Steven Smith provide answers to some of the most frequently asked questions about the vaccine including safety, efficacy and prioritization. Watch the informational video here.
New Building Signs Reinforce Social Distancing
As part of Stetson's continued commitment to our community, academic buildings have been clearly marked with new signage to ensure physical distancing measures recommended by the CDC. These signs designate proper entrance and exit points, establish traffic flow patterns, and define seating to incorporate proper distancing.
Gateway Testing Volunteers Needed
The SCTF Screening and Testing Subgroup is looking for volunteers to assist with Gateway Testing, testing compliance and spring on-going testing. These volunteers will help with the check-in process, record results and communicate next steps to participants. There are protective measures in place to safeguard volunteers including physical barriers, protective equipment (gloves, masks) and a process that does not involve contact or the exchange of materials. The most important responsibility for volunteers is to be friendly and help individuals navigate the sometimes-overwhelming testing process. Please sign-up at Volunteer Sign-Up.
Latest COVID-19 Test Results
Asymptomatic On-Campus Testing
Jan. 5 – 23 rapid antigen tests of student-athletes and Athletics staff, 0 positive, 0% rate
Jan. 4 – 48 rapid antigen tests of student-athletes and Athletics staff, 0 positive, 0% rate
Dec. 31 – 16 PCR tests of student-athletes and Athletics staff, 0 positive, 0% rate
Dec. 31 – 24 rapid antigen tests of student-athletes and Athletics staff, 0 positive, 0% rate
Dec. 30 – 31 PCR tests of student-athletes and Athletics staff, 0 positive, 0% rate
A full list of Stetson University's test result statistics is available on our test results page.