Gillespie Museum Launches Virtual Armchair Geology Science Café Series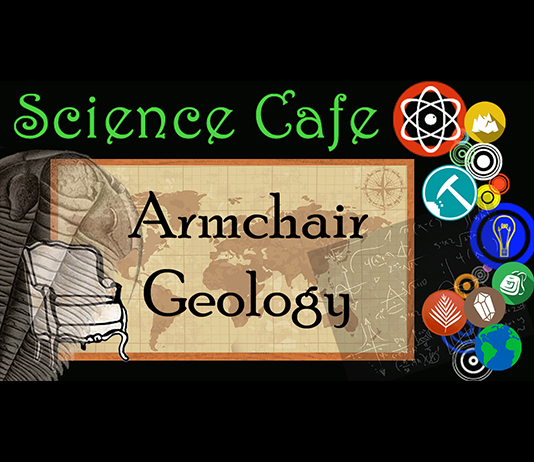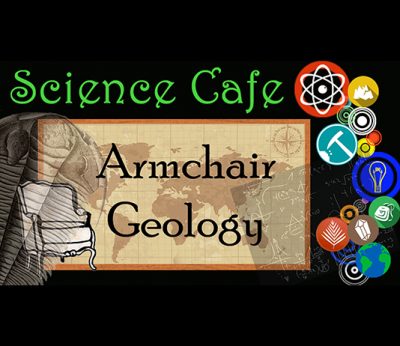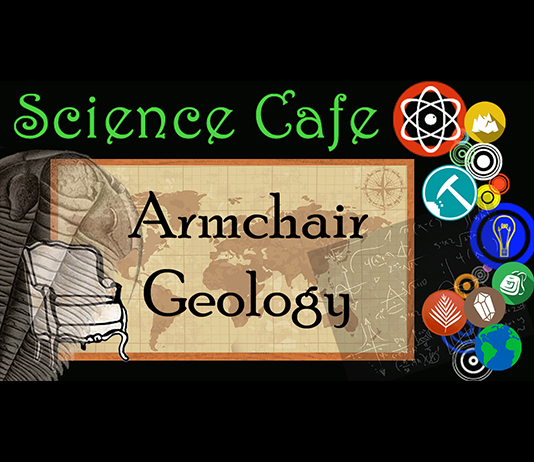 Geologists study the earth's minerals, rocks and processes along with disturbances that shape the planet's surface, including climate change, earthquakes, floods, landslides and volcanic eruptions.
Examining the Earth's history through sediment layers provides essential data. One way geologists can learn about the Earth's history is with coring: using an auger to bore a hole into the ground. Sediment samples enter the coring barrel, thus revealing Earth's history through geological research.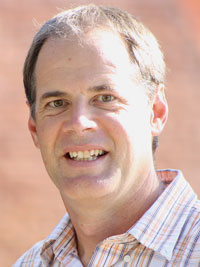 Ben Tanner, PhD, Environmental Science and Studies Department chair and associate professor, and four of his student researchers will discuss "Coring 101: Everything the Armchair Geologist Needs to Know" during a livestreamed event on Wednesday, Feb. 24, 5-6 p.m. The event is part of a new series hosted by the Gillespie Museum's free Science Café. Cultural Credit will be available.
"I've always enjoyed working with a team of students in the field," said Tanner, who received his PhD in geology at the University of Tennessee. "Sediment-core work lends itself well to student projects because many different types of analysis can be conducted on the same core. Therefore, everyone has their own individual project while working as part of a team toward a larger goal."
Tanner's research focuses on human interaction with the environment and uses the tools of geoscience to study the current state of wetlands and elucidate past climate conditions. He has mentored more than 30 undergraduates in field research projects.
Tanner's multidisciplinary undergraduate environmental science and studies team includes:
Matt Fairchild, who researches the staple isotope geochemistry of the sediment record preserved at Wekiwa Springs State Park;
Casey Ramey, who has a concentration in cultural geography;
Cole Orsini, who has a concentration in geospatial analysis and researches the clastic granulometry of the sediment record preserved at Wekiwa Springs State Park;
Megan Vincent, who researches the organic geochemistry of a sediment record.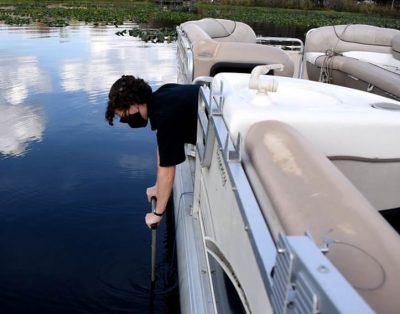 Fairchild and Ramey also are student staff members at Gillespie Museum.
"I enjoy getting to know the earth beneath my feet through research, whether it's pulling soil cores, timing a water percolation test or analyzing data in the ArcGIS, a geographic information system," said Ramey.
"Spending all this time at home this past year has been a challenge, but it has made me cherish the memories that I have of my coring excursions at the Wekiwa Springs State Park and Stetson University so much more," said Fairchild.
The quintet's presentation will be exploring the different ways that Earth scientists extract sediments from the ground and how the matter provides information on changing climate.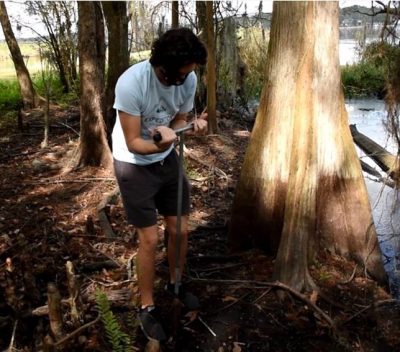 Participants will embark on a virtual geologic journey as the presenters recover sediment from numerous challenging environments near the Sandra Stetson Aquatic Center as well as hear about new findings that the team has uncovered from the 15,000-year-old deposits in the Wekiwa Springs State Park in Apopka.
Over the past decade, Gillespie Museum Science Cafés have promoted scientific literacy by encouraging relaxed, open conversations among scientists and nonscientists of all ages and offering participants an opportunity to view current exhibits.
"The museum focuses on conversations and inviting visitors to participate in virtual programs that take us into the field with geologists from across the southern United States—from the sedimentary wetlands of Central Florida to a metamorphic uplift in Central Texas—during the Spring 2021 semester," said Karen Cole, PhD, director of the Gillespie Museum.
Additional speakers during the Science Café Series: Armchair Geology include:
Wednesday, March 31, 5-6 p.m.: J.P. Gannon, PhD, assistant professor of forest resources and environmental conservation at Virginia Tech, will be discussing hydrology.
Wednesday, April 7, 5-6 p.m.: Cheryl Waters-Tormey, PhD, associate professor of geology at Western Carolina University, will be providing a presentation on tectonics and structural geology.
Thursday, April 15, 5-6 p.m.: Ethan Fagan, geology senior at The University of Texas at San Antonio, will be speaking on metamorphic uplift.
Participants can register for the Science Café Series: Armchair Geology and receive the Zoom link and information after sending an email with Armchair Geology in the subject line to the Gillespie Museum: [email protected].
-Sandra Carr