A Year of COVID-19: 'A Very Tough Journey'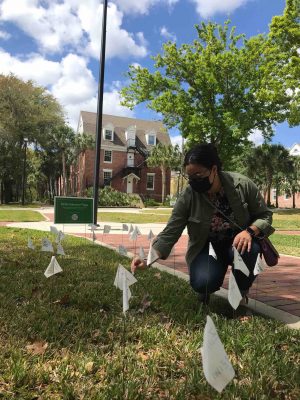 The COVID-19 pandemic has brought losses and unwanted changes for many people, but Stetson student Amandine Louis-Charles says she's also had a "positive takeaway."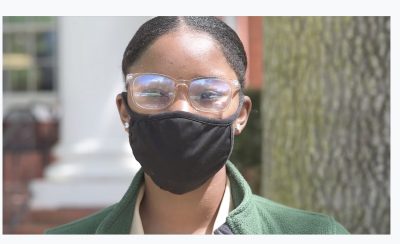 "One positive takeaway that I've had during the past year is to not do things out of fear, to sort of take risks," said Louis-Charles, a first-year student majoring in International Studies and International Business. "To live life to the fullest and just do things because I don't want to grow up and regret not doing certain things at a certain age."
She was one of about 20 students and employees who shared their experiences in a video during "A Community Remembrance: Marking One Year of COVID-19," a virtual event on Thursday, March 18. The date marked one year to the day that classes started online at Stetson as COVID-19 cases spread across the globe.
Other students on the video talked about lost opportunities and missing the little things in life like going to church with family or hanging out with friends. Others talked about missing in-person classes and face-to-face interactions with professors and fellow students.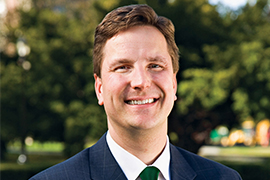 Worldwide, nearly 2.7 million people have died from the coronavirus, including 540,000 in the United States, with nearly 33,000 in Florida. The world also has recently confronted many other tragedies and challenges, from refugee and humanitarian crises to civil unrest in the United States, said Stetson President Christopher F. Roellke, PhD.
"Let's acknowledge that this has been a very tough journey," he said. "These and other events in my view amplify for all of us the need for unifying through kindness, through empathy and through humanity."
The remembrance event also included performances by student musicians, including the Stetson Concert Choir, and talks by Stetson chaplains, Pastor Demetris Pressley and Sensei Morris Sekiyo Sullivan, Student Government Association President Josh Finkelstein and Vice President Daniel Hendrick, and others.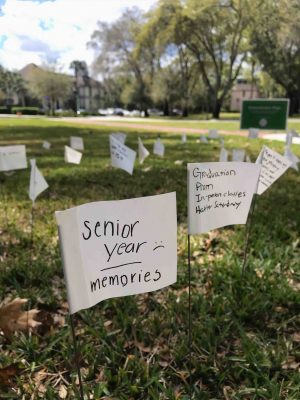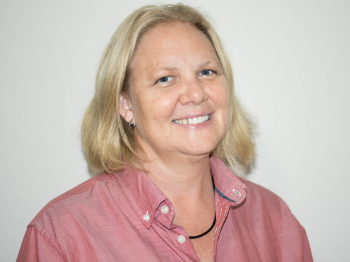 Many people are experiencing grief and loss from the pandemic, said Erika Lohmus, MA, a licensed mental health counselor for Stetson Student Counseling Services. Over the past year, the counseling center has supported students experiencing a range of COVID-related issues, including the death or hospitalization of family members and loved ones, a job loss, or the loss of athletic seasons or performances or travel.
"As we said with COVID-19, with all the difficult race relations and tensions in the United States and across the world, grief and loss have definitely made their presence known over the last year," Lohmus said.
But she added: "We've really been just in awe over the resilience of our students in particular, as well as our staff and faculty."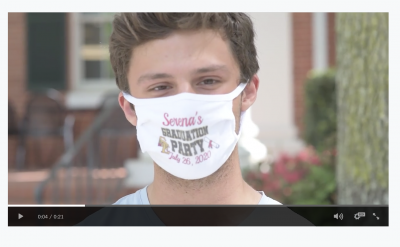 For first-year student Christian Berberich, the COVID-19 pandemic has taught him to value time a lot more.
"So many times, you kind of just go through life and go through the motions," said Berberich, a double major in biochemistry, and molecular and cellular biology. "But I think because of COVID, we all recognize that not everything is eternal, that things end and we have to really savor things while they last."