Stetson University in the News, March 12-18, 2021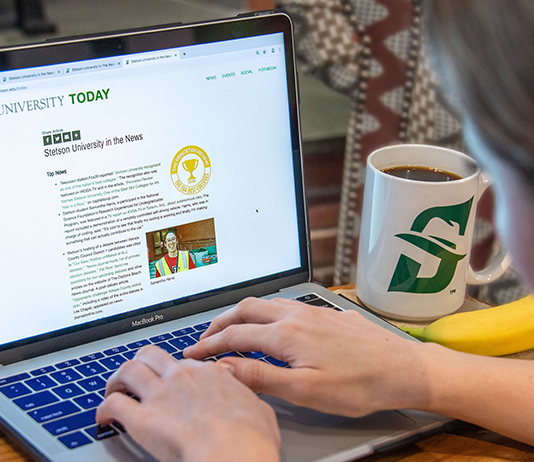 Top Stories: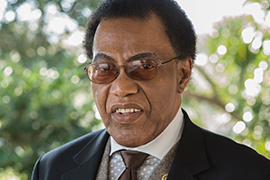 • Professor of Education Patrick Coggins, PhD, was quoted in the Hometown News Volusia article, "Forum aimed to strengthen race relations," on March 11. "I believe there are two reasons this is getting out of hand. The first reason is silence. We have been silent. Evil only continues if you are silent," Coggins said. "The second reason is blindness. Evil does not go away if you close your eyes and go the other way. Evil will continue. I believe we have an opportunity here in the church, here in our society, to make a difference."
• Stetson was on a list of the 49 best colleges in Florida for 2021, as ranked by Intelligent.com on March 16.
• Professor of Psychology Christopher Ferguson, PhD, was quoted in the Alton Daily News article, "Chicago Lawmaker Looks to Curb Carjackings by Banning Violent Video Games," on March 16. "There's no good reason to think that any regulation of violence in video games, stopping the sale of games like Grand Theft Auto V to minors, would have any impact whatsoever on carjackings in Chicago or any other form of violent crime," Ferguson said.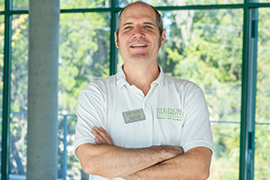 • Associate Professor of Environmental Science and Studies Jason Evans, PhD, was quoted in the Daytona Beach News-Journal article, "Stetson University helps fund Florida's first special grassland conservation project," on March 14. "This is a beautiful example of a sandhill area," Evans said. "It's now a very rare ecosystem in Florida. It's in excellent condition, so having it as a place where we could come up and do field trips, field studies once COVID ends, it'll be good."
• Associate professor of mathematics Hari Pulapaka, PhD, was quoted in the March 17 article, "Khichidi is nutritious, easy Indian comfort food," at The Columbian.
• Roland and Sarah George Professor of Finance and Chair of Finance Stuart Michelson, PhD, was quoted in the March 18 U.S. News & World Report article entitled, "The Difference Between ETFs and Mutual Funds."
• Stetson's involvement in a virtual college fair was mentioned in an Orlando Sentinel article entitled, "Universities partner with Orlando Sentinel, other Tribune papers for Virtual College Fair" on March 12.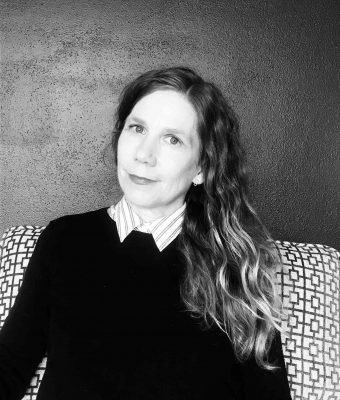 • Professor Emerita of Art Roberta Smith Favis, PhD, and Assistant Professor of Art History Katya Kudryavtseva, PhD, were mentioned in the March 10 West Volusia Beacon article, "New exhibit gives overview of Bluemner's artwork."
• Assistant Professor and Director of the MFA of the Americas Teresa Carmody, PhD, discussed her recent novel, "The Reconception of Marie," with Do LA on a March 12 Skylight Books segment.
• The Hand Art Center was featured in the OrlandoAtPlay.com article, "Oscar Bluemner at Stetson: Exhibition History."
• The first Dr. Charles White Speaker Series was featured in the Hometown News Volusia article, "Volusia School News, March 12, 2021."
• Adjunct instructor of history Peggy MacDonald, PhD, was featured in the Marco Eagle article, "WOW To Do List: Concerts, camp outs, art shows, theater and more," on March 12.
• Football Head Coach Roger Hughes was quoted in the Daytona Beach News-Journal article, "Fall in the air: After 16 months, Stetson football opens 6-game season Saturday," on March 12.
• Law Professor Ellen Podgor was quoted in a March 15 Law360 article called, "'Bury It': Inside a Hidden Evidence Scandal That Rocked SDNY."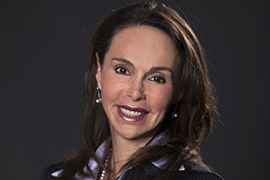 • Law Professor Luz Nagle was a panelist on the United Nations Commission on the Status of Women 65th session parallel event, "Women's Rights And Sustainability: Roadmap To Institutional Legal Reforms" on March 16. The panel was hosted by Princess Olufumni Oluyede of Nigeria and sponsored by the ABA International Section, the International Bar Association, The International Federation of Women Lawyers, and TRLPLaw Solicitors.
• Law Professor Robyn Powell was quoted in a March 15 article in the Tampa Bay Times called, "Can employers require coronavirus vaccines? It's not clear yet."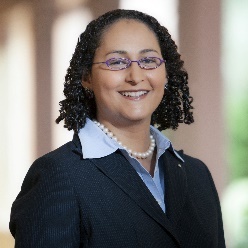 • Law Professor Andrew Appleby was featured as an expert in a March 18 article from WalletHub called, "145 Million Americans Cannot Afford Another Year Like 2020," as was part-time student Luke Richardson.
• Law Professor Ciara Torres-Spelliscy wrote a March 19 analysis for the Brennan Center for Justice called, "How the Biden Administration Can Increase Transparency for Corporate Political Spending."
• Law Professor Rebecca C. Morgan wrote the following blogs for the Elder Law Prof Blog:
Alumni News: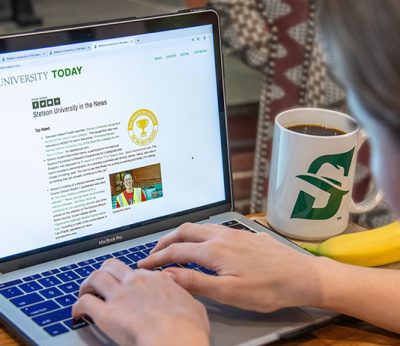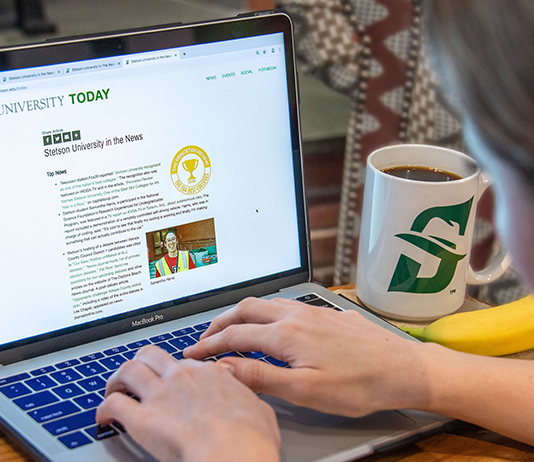 • Alumnus Nick Saffan recently joined the Washington Post, as reported in the March 11 article, "Nick Saffan joins The Post as a multiplatform editor on the Emerging News Products Stories team."
• Conditioned Air Company Chairman W. Theodore Etzel III was featured in the Southwest Florida Business Today article, "Conditioned Air Chairman Earns 2021 SWACCA Pioneer Award," for his achievement of a pioneer award from the Southwest Air Conditioning Contractors Association (SWACCA).
• Law alumna Elizabeth LaBerge has been appointed as the Senior Director of Advocacy & Counsel at Credit Union National Association (CUNA), according to a March 15 announcement. LaBerge will advocate on a number of policy areas, with a particular focus on housing and housing finance policy.
• Fisher Phillips, one of the country's preeminent labor and employment law firms representing employers, announced the addition of Stetson Law alumna Sharon Wey as Of Counsel in the firm's Tampa office.