Creative Arts Department launches virtual speaker series with artists of color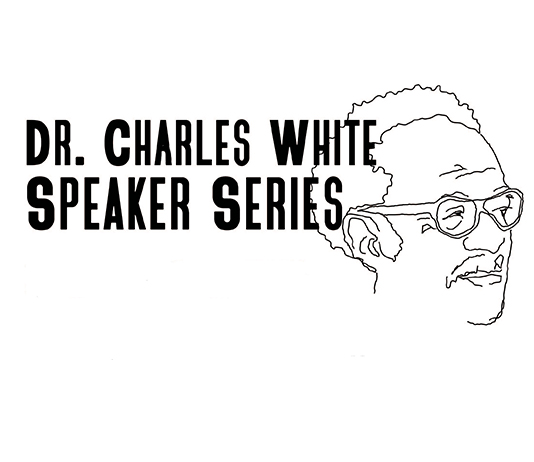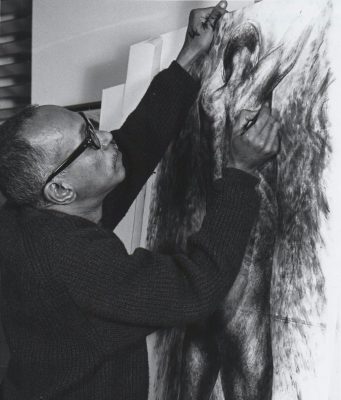 When Dr. Charles White, a nationally acclaimed Black artist, presented a program in April 1973 at Stetson, an article in the Stetson Reporter said his "visit to Stetson was certainly a meaningful one."
Almost a half-decade later, his visit has become even more meaningful.
"We can't say with certainty, but given the time — the '70s and that it was just post-integration — it seems likely that Charles White was the first Black artist to officially visit the campus," said Luca Molnar, MFA, assistant professor of studio art and one of the founding members of the Creative Arts Department Anti-Racism Committee for Equity.
CREA ACE was founded in September with its stated mission "to advance equity for and inclusion of historically underrepresented ethnicities and races" in the creative arts at Stetson. When CREA ACE members decided to establish a virtual speaker series in January, they became curious about the university's history with artists of color, and they reached out to Stetson archivist Kelly Larson in the duPont-Ball Library.
Larson's research turned up White's 1973 visit, which was organized by the Stetson Afro-American Society as part of its Black Emphasis Week. CREA ACE had found its series' namesake in White (1918-1979), whose works are included in the collections of the Deutsche Academie der Kunste, the Dresden Museum of Art, the Library of Congress, the Metropolitan Museum of Art, the Smithsonian American Art Museum and other major institutions.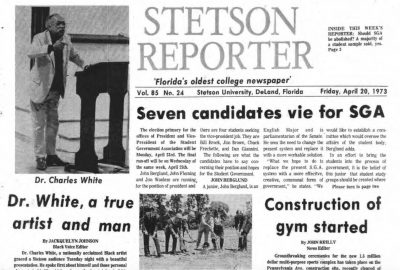 The Dr. Charles White Speaker Series debuted this year and will feature:
• Feb. 22, at 3 p.m. — Collage artist, painter, printer and textile printer Jordan Ann Craig, co-sponsored by the Stetson Organization for Native American Revitalization (SONAR). Cultural Credit will be available.
• March 9 at 4 p.m.– Ceramic artist Chotsani Elaine Dean, co-sponsored by the Department of Environmental Science and Studies.
• March 15 at 10 a.m. — Painter Biraaj Dodiya, co-sponsored by the Stetson Asian Pacific American Coalition (APAC). Cultural Credit will be available.
• March 31 at 6 p.m. — Women of Color in the Arts, a panel discussion featuring Stacey Derosier (lighting design), Nadia Garzon (acting and directing), Erica Palmiter (performance art and art education) and Winnie Yoe (design and interactive art). Cultural Credit will be available.
• April 19 at 5 p.m. — Recording engineer Nagaris Johnson, Department Chair of Recording Arts at the MediaTech Institute in Dallas.
Please complete the pre-registration form at least one hour before the start of each talk. If you do not have a Stetson email address and would like to participate, please email [email protected] by 2 p.m. on the day of the event to be added to the list to receive the Zoom link.
The talks will be digitally archived and viewable on Vimeo, including the lecture on Jan. 27 with sculptor and ceramic artist Wesley Brown and on Feb. 3 with Latinx painter and sculptor Eric Manuel Santoscoy-Mckillip.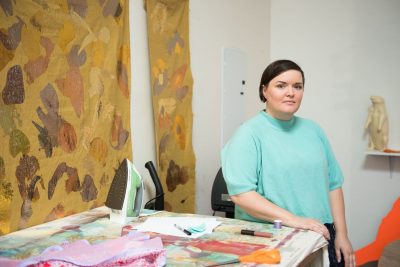 Madison Creech, MFA, visiting assistant professor in creative arts and CREA ACE member, said the inspiration to found the group was "the really obvious civil unrest happening throughout our nation, and we're kind of kicking ourselves that we should have done this sooner. We were like 'Let's create something so that we can make better, more equitable opportunities for our students of color.'"
Molnar said she is the committee's organizer and Chaz Underriner, PhD, assistant professor of digital arts, is secretary. Other faculty members are Matt Roberts, MFA, associate professor of digital arts, and Krista Franco, MFA, associate professor of theatre arts, who is on sabbatical this semester. CREA ACE will be adding several student members this semester, Molnar said.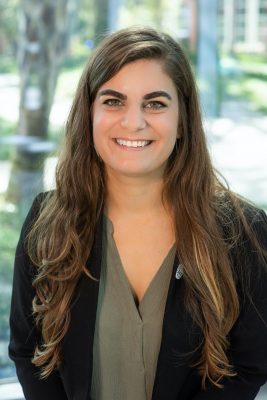 Underriner said the members of CREA ACE "freely acknowledge" that the committee has no people of color and "that is an issue."
Molnar noted that Dengke Chen, MFA, assistant professor of digital arts, is Asian, and Ken McCoy, PhD, professor of theatre arts, is a member of the Cherokee nation. But she said, "We are a predominantly white faculty, for sure."
Added Underriner, "We want to make initiatives in the art department where we all teach or work, to push back against systemic racism, and there are a bunch of ways that we are trying to do that. We are trying to start a scholarship fund for students of color. We are communicating with the administration about equal hiring initiatives and collecting diversity data whenever we hire people. We have started this speaker series."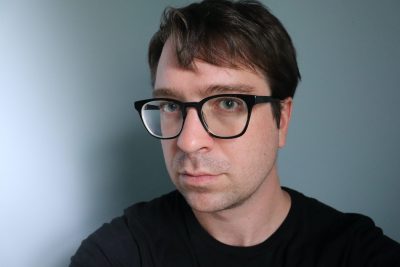 CREA ACE was motivated to create its virtual speaker series after talking with Sharmaine Jackson, PhD, JD, assistant professor of sociology and director of Africana Studies. The arts group was particularly inspired by Jackson's virtual panel discussion series, Race in the 21st Century, which was broadcast live on Zoom and then archived on YouTube.
"We're looking to change the culture of Stetson, so that people of color, artists of color are more of a staple rather than a supplement – so that our campus really reflects the diversity of the world that we live in," Underriner said.
— Rick de Yampert