Meet Brian Fortman, Stetson's new Director of Undergraduate Admissions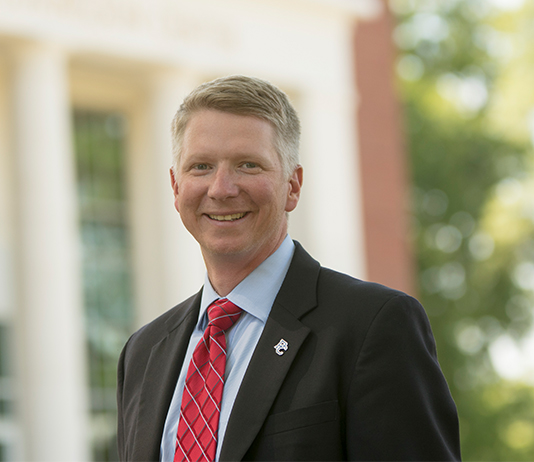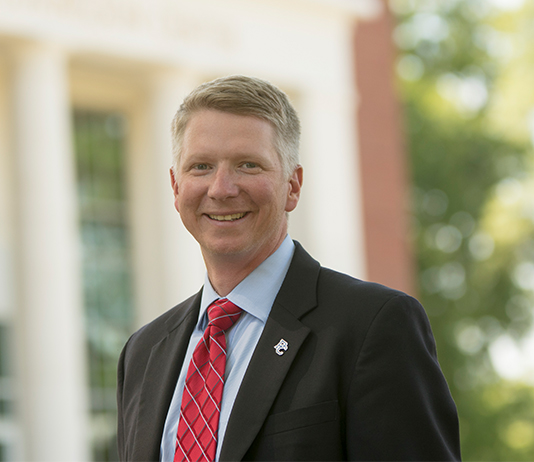 For Stetson University's new director of Undergraduate Admissions, recruiting the next class of future Hatters will always require "a strong focus on community and relationships."
Brian Fortman started as admissions director on Monday, March 1, after serving as Dean of Enrollment Management at Presbyterian College in South Carolina. He arrives at a busy time for Stetson's Office of Admissions as the university prepares to host HatterDays for admitted students in March.
Fortman has worked in college admissions for two decades. He started as an admissions counselor and became assistant director of Admissions at his alma mater, Goucher College in Baltimore, where he earned a Bachelor of Arts in Business Administration and Management.
After seven years, he moved to Presbyterian College as director of Admissions and then became Dean of Enrollment Management. During his 12 years there, he also worked as the chief enrollment officer and, more recently, the director of Financial Aid, while earning a Master of Education from Goucher College.
Admissions strategies are shaped by national and regional trends, as well as data about current and prospective students, Fortman said. But just as important are the face-to-face interactions and personal touch that create such a strong sense of community at small, private colleges like Stetson.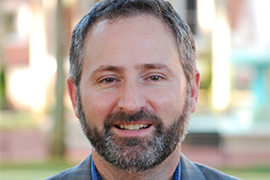 "He will bring expertise to Admissions that will continue to build on the relational recruitment strategies we have created this year and work more broadly with key Stetson stakeholders to improve our regional and national reputation," Stetson's Interim Vice President of Enrollment Management Raymond Nault wrote last month about Fortman's selection.
To find out more about Fortman's approach to admissions, Stetson Today posed five questions to him and also learned that he, his wife Becky and their two teenage sons recently went to see the manatees at Blue Spring State Park.
Q: As a small, private liberal arts college, Presbyterian College shares some similarities with Stetson University, as does Goucher College. Was that part of the appeal for you?
A: I've been familiar with Stetson for more than ten years, but started looking at the possibility of joining the community last summer. I noticed some transition in the enrollment division and reached out to Ray Nault when he was appointed as interim vice president of Enrollment Management.
There are several aspects of the Stetson community that immediately appealed to me: 1. A strong academic reputation grounded in the liberal arts and designed to develop a strong skillset no matter a student's major. 2. Student-centered community focused on developing the entire student to produce local, national and global leaders. 3. A commitment to a diverse and inclusive community. These are values shared by Goucher, Presbyterian College and Stetson that resonate with me.
Q: How has Presbyterian College handled the COVID-19 pandemic, especially in terms of admissions/recruitment strategy?

A: Higher education was already facing several challenges, decreasing populations, shifting demographics, and changes to national standards, but the challenges of the pandemic definitely shifted recruitment strategies for all colleges and universities. It was important to be nimble and creative to find new ways to develop relationships and promote accepted student interactions.
An industry focused on face-to-face connections was forced into a virtual world. It was essential to upgrade online platforms and produce a wide variety of virtual content for students to be able to access. Many of the strategies implemented during this time will remain a part of our recruiting process, even after we are able to host large events, attend in-person college fairs, and visit high schools once again.
Q: Could you talk about your admissions strategy for undergraduates? What are your thoughts about Fall 2021 enrollment?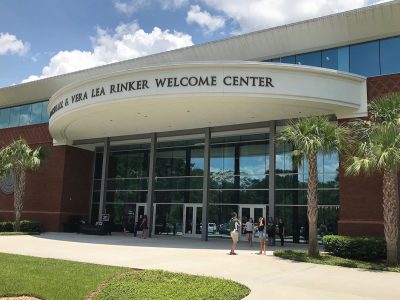 A: At a high level, admissions strategies need to be data informed while taking national and regional trends into consideration. Using data analytics to understand our current student populations allows us to seek students who are more likely to apply, enroll, retain and graduate from Stetson – which is the ultimate goal. We are not just looking to enroll a class, but graduate a class. At an institution like Stetson, similar to Presbyterian College and Goucher, there is a strong focus on community and relationships. That has to drive our daily approach in recruitment, as we strive to develop strong meaningful relationships early in the process.
Currently, our admissions team is connecting with admitted students in a variety of formats — phone calls, emails, texting and virtual events — to develop and strengthen the student's connection with Stetson. I am excited about the programming that Dana Dolbow [director of Campus Visitation] and the campus visitation team have put together for our HatterDays events over the next several weeks – some are already at capacity.
Enrollment management relies heavily on past performance to predict future success, which assumes some similarity from year to year. Of course, the past year has been like no other for colleges and for high school students. At this point, I am cautiously optimistic about our 2021 enrollment.
Q: Could you explain your personal leadership style?
A: My leadership approach comes from years of participating in and coaching team sports. As a leader, I look for ways to strengthen and develop a staff that can work together to not only meet institutional objectives, but also prepare the individual to grow professionally. We've all had to adapt to a virtual world, but my preference is to meet face to face in order to build a strong relationship within our division and throughout the community.
The same holds true for prospective students and parents. I want the opportunity to engage with families, learning about their college search and interest in Stetson University. I am also looking forward to meeting our current students to find out what brought them to Stetson.
Q: As you and your family were considering this career move, what were your thoughts about Stetson, DeLand and Florida? Is your family here now, or will they come after your sons finish the school year?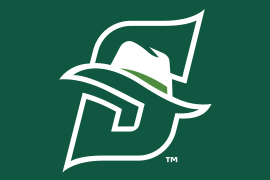 A: I am thrilled about the opportunity at Stetson. Everyone I met throughout the interview process was extremely welcoming, from the search committee to President Christopher F. Roellke, PhD, to the groundskeeper. That community feel is important to me and my family. When Becky, Zach (age 16), Chris (14) and I visited in January, we tried to soak in everything the campus, DeLand and the surrounding area had to offer in a 48-hour period – dinner in downtown DeLand, saw the manatees at Blue Spring and walked on the beach at Smyrna Dunes Park. We were impressed with all of the resources in this region. Becky and the boys remain in Clinton, S.C., as we determine the best transition for the family.
-Stetson Today