Students of Color Business Study Abroad Fund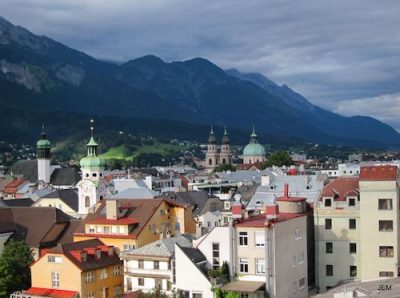 The Stetson Innsbruck Program has a long and rich history at the university's School of Business Administration.
Now in its 25th year, the program allows students to take AACSB International-approved business courses taught abroad by full-time Stetson faculty and distinguished visitors — with picturesque Innsbruck, Austria, as the backdrop. This year, the program also includes group learning excursions to Bavaria-Munich, Germany.
Plus, this year, for the first time, the program offers an additional opportunity that features greater access for Stetson students who typically are underrepresented on the popular summertime trip.
Introducing: the Students of Color Business Study Abroad Fund.
As part of Stetson's current university-wide emphasis on inclusion and diversity, the School of Business Administration has created a targeted scholarship to help defray student costs. The fund is designed specifically for Stetson students of color, regardless of their academic major, to support their participation in the School of Business study abroad programs with a focus on Innsbruck.
"We tend to be action-oriented," explained Neal Mero, PhD, dean of the School of Business Administration. "So, we want to do things that are not just rhetoric, but things that actually will have an impact. That's very important to us."
To establish the fund, a faculty member of the business school anonymously committed to a total of $25,000 over five years. Inspired by that generosity, another faculty member then agreed to match the first $1,000 of gifts donated by other business professors and staff members. Additional dollars have since been collected, as Mero looks to grow the fund.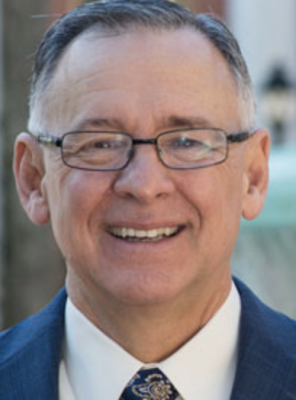 "There is a continuous commitment from the original owner, but we definitely would like to be able to support more of our students," he said.
Mero pointed to the business school's belief in experiential learning.
"For business students, having relevant experience when they leave — experience they receive through the educational process — is just critical to their success in the early years after their graduation," he commented, also citing the business school's experiential learning requirement of internships and international study. The Innsbruck program is Stetson's largest international experience.
Eventually, Mero noted, the fund could change names to honor the School of Business Administration's first Black graduate. For now, though, he wants to immediately assist students this year. Through the scholarship, several students of color may each receive scholarships of $1,500 or more for travel this summer.
The Stetson Innsbrook Program is scheduled June 30-July 31 (pandemic permitting). The all-inclusive cost is $5,950.
"We think this was a great idea to help underrepresented students," Mero concluded. "And we are excited about the potential of this important fund."
Want to help grow the Students of Color Business Study Abroad Fund?
Visit the School of Business Administration's site for online giving. Once at the site, select "Other" in the designation dropdown menu. Then, type in (or cut/paste) Stetson Students of Color Business Study Abroad Fund.