Stetson COVID-19 Vaccination Data and Eligibility Updates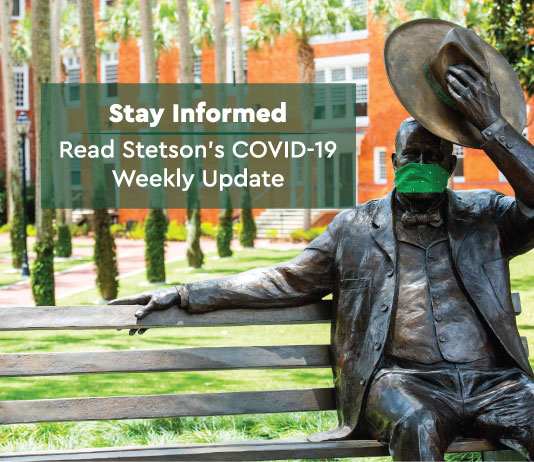 Safer Campus Task Force Updates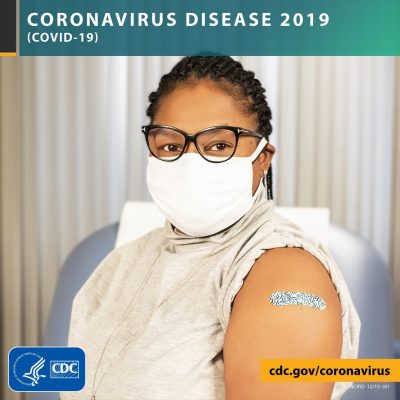 Vaccination in Our Community
Are you wondering how many Hatters are vaccinated? Check out Stetson's real-time statistical data indicating number of our population who are vaccinated at our COVID-19 Tracking webpage. You can see numbers by campus and student/employee. As more of our community becomes vaccinated, Stetson continues to review and revise our health and safety protocols to ensure a balanced approach that maximizes individual liberty, while protecting our campus family.
COVID-19 vaccinations are highly recommended for all Stetson community members.  These vaccines teach our immune systems how to recognize and fight the virus that causes COVID-19. If you have received your COVID-19 vaccine already (first dose, completed two-dose series, or single dose), please submit your vaccination record to Stetson using this form. This data is a vital component of our decision-making process for several reasons:
Knowing what percentage of our campus population is vaccinated will allow us to make decisions about moving in our Tier system and an eventual movement to a new post-pandemic normal.
Knowing your status also helps Stetson communicate with the DOH about how many vaccines we believe we still need.
It helps you with potential quarantine if you are exposed as, currently, quarantine looks different for vaccinated individuals than it does for those who are not vaccinated.
Vaccination data is available only to Stetson Health Service, Risk Management and Human Resources staff assisting in the verification process. At this time, COVID-19 vaccines are not mandatory for our campus community.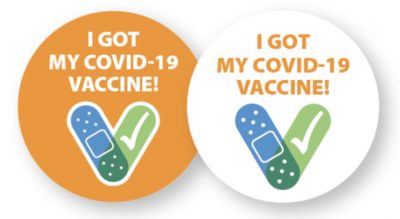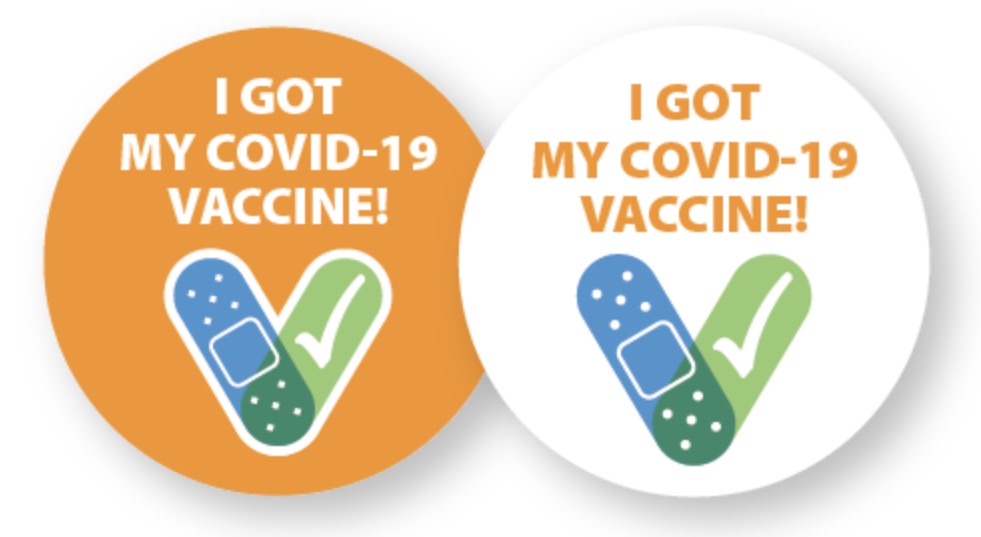 COVID-19 Vaccination Updates
Florida Governor Ron DeSantis has signed an executive order expanding COVID-19 vaccination eligibility to Florida residents 50 or older. This change applies to all vaccination sites in the state. Supplies are limited and appointments may be required. Vaccines are free at all locations. The following groups are now eligible:
Persons 50 years of age and older
Persons determined to be extremely vulnerable by a physician (form required)
Orange County's vaccination site at the Orange County Convention Center will be open to anyone 40 and older starting on Monday, March 22. Orange County Mayor Jerry Demings announced the expansion of vaccinations at a news conference Thursday.
Florida residents age 40 and older can visit ocfl.net/vaccine to make an appointment. The county can administer 3,000 COVID-19 doses a day at the convention center.
Currently, any Florida educator or staff member at a school, college or university, law enforcement, corrections and fire department, and health care employees as well as veterans and medically vulnerable people of any age are eligible for the vaccine at the Orange County Convention Center, according to information sent by Kelly Finkelstein, Senior Public Information Officer for Orange County.
Publix pharmacies are participating in the Federal Retail Pharmacy Program and scheduling appointments through a Publix vaccination website. For information about the FEMA site in West Orlando, visit the Orange County Vaccination Sites website. Volusia County vaccination information can be found at volusia.org.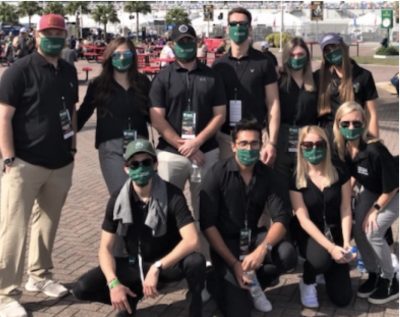 Groups and Gatherings Updates
All campus groups interested in exceeding the current Tier guidelines for events must submit an Event Exception Request to the Groups and Gatherings Working Group for approval no less than 10 days prior to the event date. Following review, written approval or denial of the proposal will be provided to the requestor, event room approvers, Event Support Services, Public Safety and Stetson's Safer Campus Task Force (SCTF). Please send complete proposals to Julie Hunter at [email protected] and Renee Dubois at [email protected].
Student organizations must continue to submit their event or meeting requests through Engage to document their gatherings as well as utilize the Everbridge App for tracing. Because space is limited, groups should consider reserving in-person activities for small meetings and continuing to hold larger events (speakers, information sessions, etc.) virtually. Student organization leaders will receive an additional email, which will further detail the event submission process.
Student organization, club and campus promotions through tabling are an integral part of Stetson's culture. We encourage this practice throughout each tier with restrictions in place. For more information, please visit the Groups and Gatherings webpage.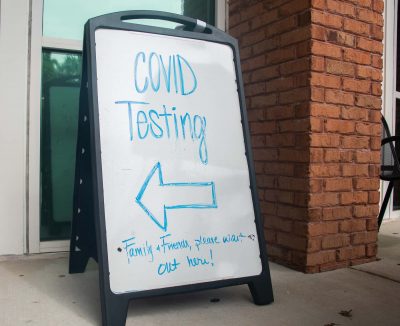 FREE COVID-19 Saliva Testing
Weekly SalivaDirect PCR-based COVID-19 testing is offered on campus and is free for students, faculty and staff with a Stetson ID. No insurance is required. Testing will be provided every Wednesday,  8:30 a.m.-3:30 p.m., in the Rinker Field House, Hollis Center.  Registration closes at  noon  on the Tuesday prior to testing dates.  Walk-ins will not be permitted.
Upcoming COVID-19 testing dates and registration links:
Wednesday, March 31 – Register (registration deadline March 30 at 12 p.m.)
Wednesday, April 7 – Register (registration deadline April 6 at 12 p.m.)
With the exception of water, do not eat or drink for 30 minutes prior to your appointment.  For more testing information and appointment dates through May 5, please visit the COVID-19 Testing webpage.
Latest COVID-19 On-Campus Asymptomatic Test Results
March 19 – 140 PCR and rapid antigen tests of student-athletes and Athletics staff, 0 positive, 0% rate
March 18 – 139 PCR and rapid antigen tests of student-athletes and Athletics staff, 3 positive, 2.16% rate
March 17 – 425 PCR tests administered, 4 positive, 0.94% rate
A full list of Stetson University's test results is available on our COVID-19 Tracking webpage.