Stetson University In the News, March 26-31, 2021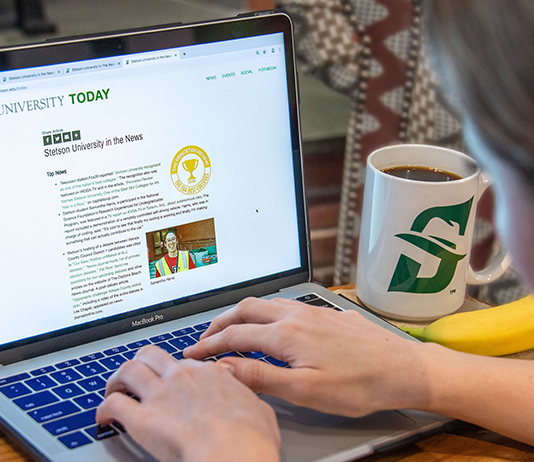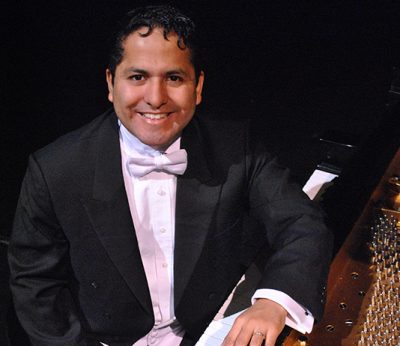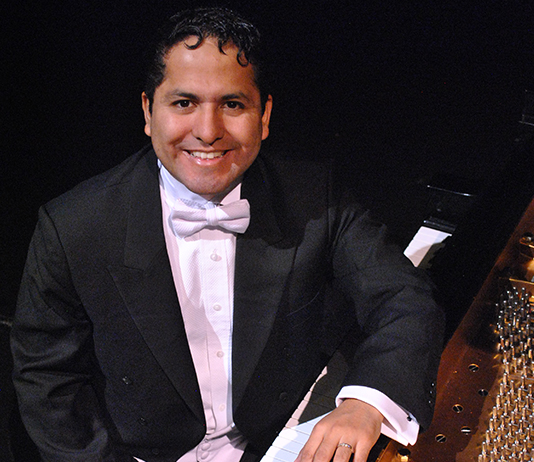 Top Stories:
• Washington García, DMA, who was recently selected as dean of the Stetson School of Music, was interviewed by Spectrum News 13 for the story, "Stetson University hires 1st Latin-American dean for School of Music."
• Associate Professor of Environmental Science and Studies Jason Evans, PhD, was interviewed in a March 29 WFTV-ORD (an Orlando based ABC-affiliate) segment on the importance of manatee preservation.
• Assistant Professor of Economics Khushbu Mishra, PhD, was cited in an Advisor News article entitled, "New Agricultural Economics Study Results from Stetson University Described (Insured Loans and Credit Access: Evidence From a Randomized Field Experiment In Northern Ghanajel Codes)," on March 25. The article cites an article co-authored by Mishra.
• Stetson was mentioned in a Spectrum News 13 segment on March 30 about vaccinating college students for COVID-19.
• Associate Professor of Environmental Science and Studies Jason Evans was also quoted in a press release entitled, "3-Year Effort by Stetson University Professor Results in 35% Discount in Flood Insurance for Residents of Monroe County, Florida," on March 30.
•Stetson was mentioned on KiwaRadio.com in the March 25 article, "Saturday's Drake Football Game Cancelled" after the game against Drake University was cancelled due to COVID-19 issues.
Alumni News: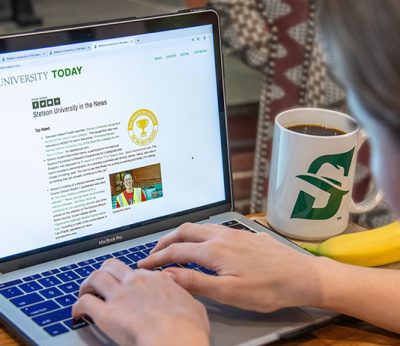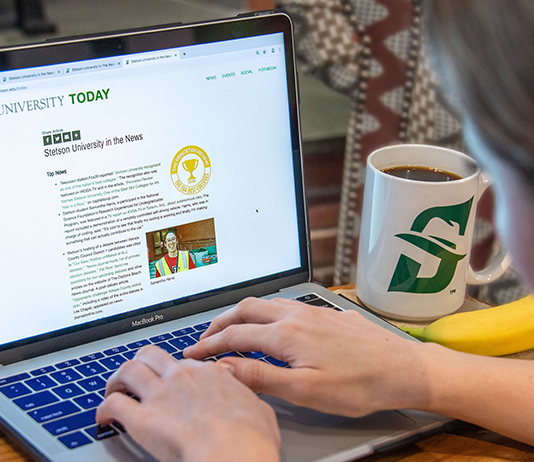 • Alumnus William Perry published the article, "Developing Your Skills as a Consumer of Hotel Technology," at CoStar.com on March 30. Perry discussed his own journey and gives some advice for others in the hotel industry.
• Alumna Brandi Anderson was featured in the Free Republic article, "College Debt & Military Service," on March 28. Anderson graduated from Stetson in 2019 at the top of her class and qualified for the Post 9-11 G.I. Bill's Fry Scholarship because her father, Michael, was killed in Al Anbar province in Iraq on May 2, 2004.
• Alumnus Ken McCullough, PhD, was featured in The Daily Times article, "Meet The Daily Times 2021 Readers Advisory Board," on March 27. McCullogh is a member of the Daily Times 2021 Readers Advisory Board.
• Alumnus John Canouse was featured in multiple press releases after joining New America's new Advisory Board on March 29.
• Alumna Nina Howe was featured in The Jamaica Gleaner article, "Get the 'know-Howe,' Pianist teaching aspiring musicians to play online," on March 30. Howe is a pianist based in Montego Bay who has launched her own studio to teach aspiring musicians.