Eight Hatters Earn Academic All-PFL Honors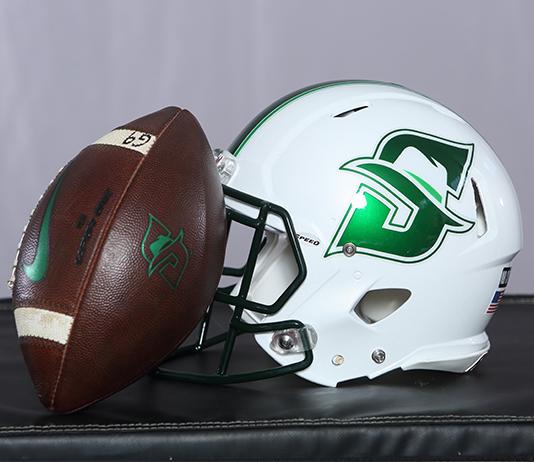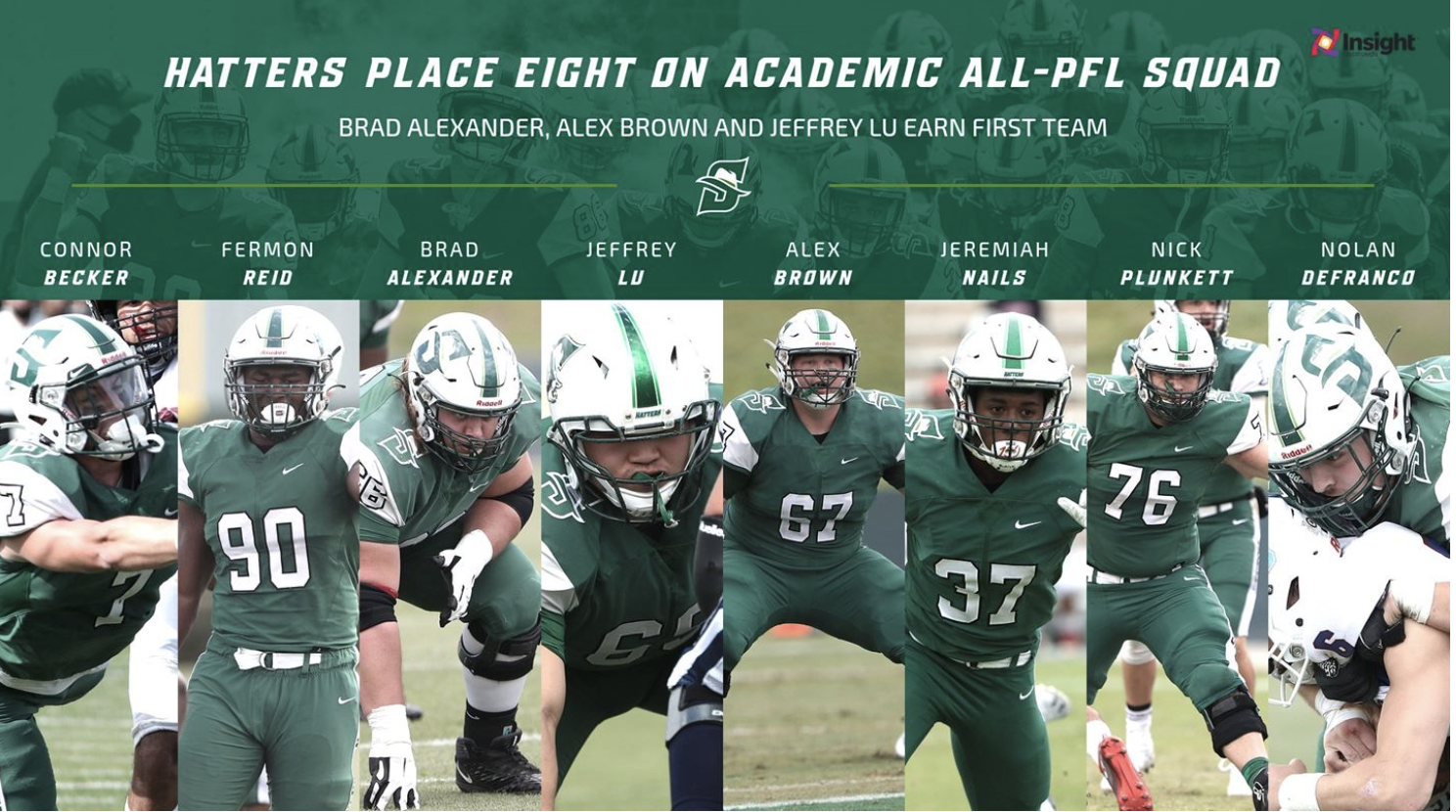 ST. LOUIS, Mo. – The Pioneer Football League's football communications directors named their spring 2021 Academic All-PFL squad on Wednesday, April 28, and eight players from Stetson earned recognition among the 51 total players recognized.
Of the eight Stetson players selected to the Academic All-PFL team, three were named to the first team.
Stetson senior offensive lineman Bradley Alexander earned a First Team Academic All-PFL award after earning second team recognition in 2019.
In addition to Alexander (Windermere, Fla.), who carries a 3.61 cumulative GPA with a double major in History and Molecular Biology, fellow offensive lineman Alex Brown (West Palm Beach, Fla.) and defensive lineman Jeffrey Lu (Diamond Bar, Calif.) were named to the first team. Brown is an International Business major with a 3.51 cumulative GPA while Lu carries a 3.79 cumulative GPA as a double major in Applied Mathematics and Molecular Biology.
The Hatters also had five players selected to the Academic All-PFL second team. The group was led by graduate student Jeremiah Nails (Lawrenceville, Ga.), who has a 3.55 GPA and is completing work on his MBA while also serving as a graduate assistant in the Athletics Student Services office.
Nails was joined by redshirt junior defensive end Fermon Reid (Naples, Fla.), fifth year senior offensive lineman Nick Plunkett (Ft. Lauderdale, Fla.), graduate transfer defensive end Nolan DeFranco (Winter Park, Fla.) and sophomore receiver Connor Becker (Hanover, Pa.).
Reid is a Finance major with a 3.49 GPA, Plunkett is a Sport Business major with a 3.75 GPA, DeFranco is working toward his MBA and has a 3.66 GPA, and Becker is a Physics major with a 3.51 GPA.
Pioneer Football League athletic directors established the Academic All-PFL squads in 1993 as a way to recognize the league's outstanding student-athletes. To be eligible for Academic All-PFL consideration, a student-athlete must be a varsity starter or key reserve, maintain a cumulative grade-point average of 3.30 on a scale of 4.00, reached his second season academically and played at least one full season at his current institution.