Expo celebrates Prince Entrepreneurship Program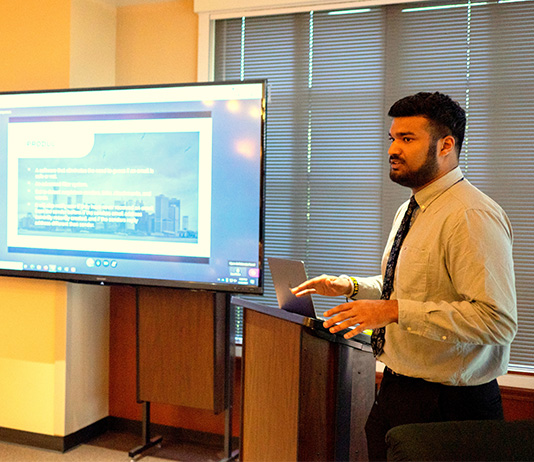 "Learning was purely academic," Douglass said Thursday, April 22, during the fourth annual event, whose audience included both in-person and virtual attendees, including President Christopher F. Roellke, PhD. "Accounting, marketing, it was all academic – tests, papers, no interaction with the real world," Douglass added.
The Joseph C. Prince Entrepreneurship Program took a step toward amping up experiential learning with the debut event Thursday afternoon of the Hatter Angels Network, an alumni-based venture capital investment club. In the pilot program, students do "due diligence" – that is, research – on real-world start-up companies for potential "angel investors" from outside the university. The students' research and recommendations are then used to help investors determine whether to commit funding to a company.
The Hatter Angels Network event, in which six two-person student teams competed to give the best presentation, was part of a busy day for the entrepreneurship program. The evening expo included a review of the past year by Lou Paris, MBA, director of the Prince Entrepreneurship Program, and the presentation of the program's annual awards, including the new Legacy Award given to Neal Mero, PhD, Dean of the School of Business Administration.
Douglass, MBA '83 and a member of the School of Business Administration Board of Advisors, and Dan Glunt, a '93 graduate in business administration and a member of the Entrepreneurship Board of Advisors, detailed the 12-year history of efforts that led to the Hatter Angels pilot program.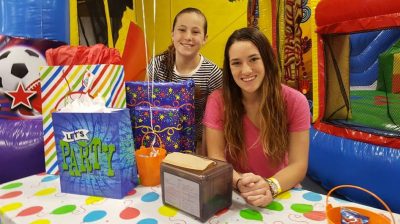 Students in the Prince Entrepreneurship Leaders Program gave updates on their activities to establish their own start-up companies and-or bring their innovative products or services to market. Chelsea Hage noted her nonprofit Birthday Candles for Kids, which "organizes fully personalized birthday parties for homeless, foster and orphaned children," recently celebrated its fifth anniversary operating in the Tampa area. Christian Chappell talked about his invention, the Frisbowl – a combination food bowl and toy for dogs.
"This year many (business pitch) competitions across the country were canceled," Paris said during his expo address. "Yet we had nine successes. I think we are the only university in the country that can brag about so many titles in a year where there were hardly any competitions. These students have done something very incredible in a very difficult environment. When we walk nowadays into national pitch competitions, they know our name."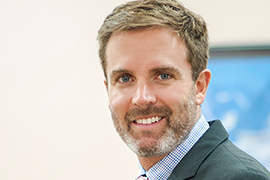 On Thursday afternoon, business students from the entrepreneurship, finance and accounting programs competed in the Hatter Angels Network event by giving presentations on real-world companies to a panel that included Paris, Douglass and Glunt. The winning team of Tristen Montalvo and Shane Fernandes was announced at the expo.
The Hatter Angels Network "is not a done deal," Paris said. "But I think we will likely pilot this again in the fall."
Douglass said Stetson's Roland George Investments Program "is all about public companies. We want to add something about startup companies . . . angel investing and venture capital."
Mero, Paris and Kevin Taylor, DBA, assistant professor, each talked about making the Joseph C. Prince Entrepreneurship Program a university-wide enterprise. The program was founded by Tom Prince and named in honor of his father. Tom Prince and his wife, Selby, attended the expo, and Mero noted the couple continue to be benefactors of the program.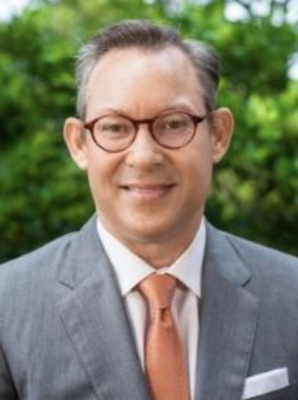 "It's a gift that has been transformational for the School of Business for many years," said Mero. 
"How do we spread entrepreneurship across the entire university, so that it's not just seen as a business discipline?" Taylor said at the expo. "It's a discipline that students in computer science, biology, theater or digital arts can also participate in, and bring great ideas to build businesses or potentially create their own job."
Awards presented by the Prince Entrepreneurship Program included:
Legacy Award: Dean Neal Mero, who is stepping down as dean at the end of the 2020-2021 academic year. (The Legacy Award will not be an annual honor, but instead will be given only when merited, Paris said.)
Stetson Entrepreneurship Advocacy Award: Sandra Carr (given to a Stetson employee who helps grow the program).
Volusia County Entrepreneurship Advocacy Award: Connie Garzon (given to an area resident who fosters entrepreneurship).
Volusia County Entrepreneur of the Year: Anthony Ford, owner of Plan Life Care, a home healthcare agency that provides in-home living assistance for seniors.
Tom Prince Entrepreneurship Alumni Award: Crystal Morris.
— Rick de Yampert