Floridians Age 18 and Up Become Eligible for COVID-19 Vaccine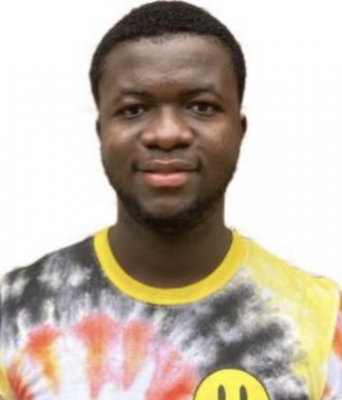 International student Evans Asuboah wanted to get vaccinated for COVID-19 as soon as possible because the way he sees it, the virus is the enemy.
"I believe that we are on a battlefield, and to protect me and the community that I serve, I had to take this step," said Asuboah, a Bonner Program Scholar, Honors Program Scholar and computer science major from Ghana.
Asuboah was eligible to receive his first Pfizer shot last month, as a student worker, and planned to get his second dose on April 3 at the FEMA site at Valencia College in west Orlando. If other students asked him if they should get vaccinated, the first-year student would tell them, "Yes, so we can all take this mask off very soon."
On Monday, April 5, Floridians age 18 and older become eligible to receive a vaccine at any vaccination site in the state. Vaccines are free and available at a number of locations. Visit Safer Stetson's COVID-19 Vaccination webpage for a list of providers.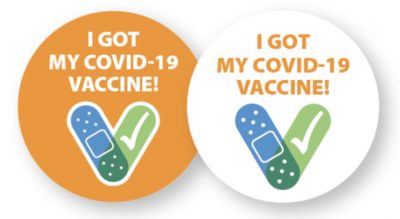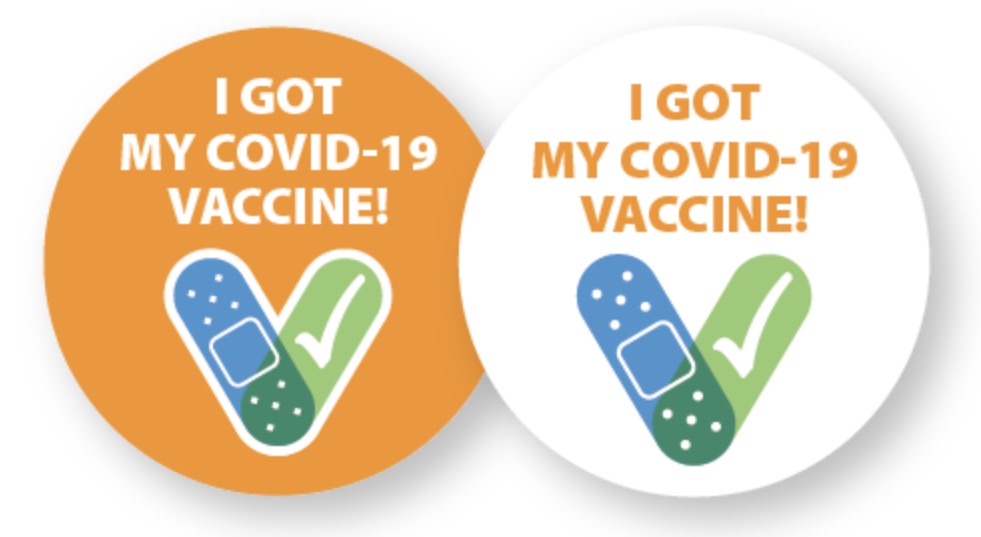 The university, in collaboration with the Volusia County Department of Health and AdventHealth, will provide a limited number of COVID-19 vaccinations on-campus for Stetson community members who are identified as priority groups. The priority groups will receive an email from their supervisors or advisors with information about appointments. More information can be found on the COVID-19 Vaccination webpage.
COVID-19 vaccinations are highly recommended for all Stetson community members. Once students, faculty and staff receive the vaccine, they are encouraged to submit their vaccination record using this form. The data is vital for the university's decision-making process and helps to safeguard the community.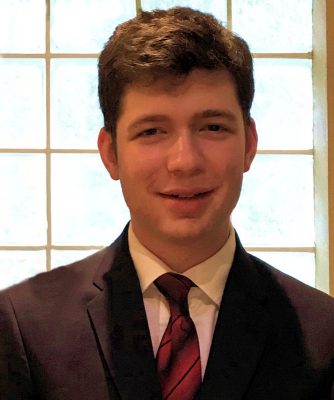 Stetson and the Student Government Association will partner to provide bus transportation for students to go to off-campus vaccination sites. More information will be coming soon.
SGA President Joshua Finkelstein said he carpooled with friends last month to the FEMA site in Orlando to receive the first Pfizer shot. His second dose was set for April 2.
"I think it is vital for everyone to receive or sign up to receive the vaccine as soon as possible. This way we can build herd immunity and return to normalcy on campus and within our community," said Finkelstein, a junior studying accounting, business systems & analytics, and finance.
"Personally, the vaccine gives me some peace of mind and hope that I will be able to see some family that I haven't seen in over a year and I'm excited to eventually travel to see them again," he added.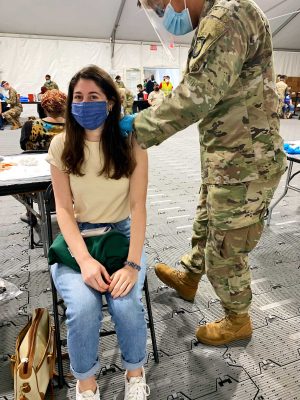 Junior Morgan Lipkin said she has heard some students say they aren't interested in getting a vaccine. A recent poll by the nonprofit Kaiser Family Foundation found young adults aged 18-29 were among the groups most likely to say they want to "wait and see" before getting the vaccine.
"If a student were to ask me if they should get vaccinated, I would advise them to put their trust into science," said Lipkin, a student worker from Tampa.
"I went as soon as possible because I wanted to take the opportunity while I could," added the double major in chemistry and psychology. "It feels like a breath of fresh air knowing I'm safer than I was before getting the vaccine, even by still abiding by the CDC guidelines."
A group of student-athletes having breakfast outside the CUB recently were happy to hear they would soon be eligible for the vaccine. As international students, they will be able to travel home more easily with the vaccine, such as avoiding quarantine when they arrive, as well as help protect others from the virus.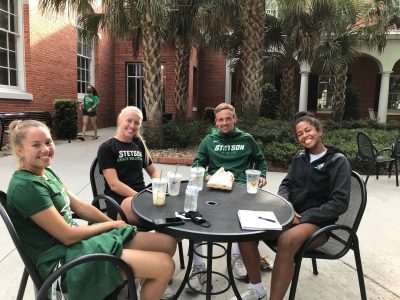 Shahar Rosner, a first-year biology major, said most people are already vaccinated back home in Israel and are required to show proof of vaccination or a "green pass" for access to many places, such as indoor seating in restaurants. She looks forward to being vaccinated before returning home this summer.
"My national team back home, they made it a requirement to be on the team to get vaccinated, so we can travel during the summer," she said.
Added Ana Costa, a senior from Brazil majoring in international studies, "If I'm more protected, then I decrease the chance of getting it. And if I don't have it, then I cannot pass it to somebody that it might be really bad for, so it's important."
-Stetson Today