Vaccines Available On-Campus Wednesday, April 21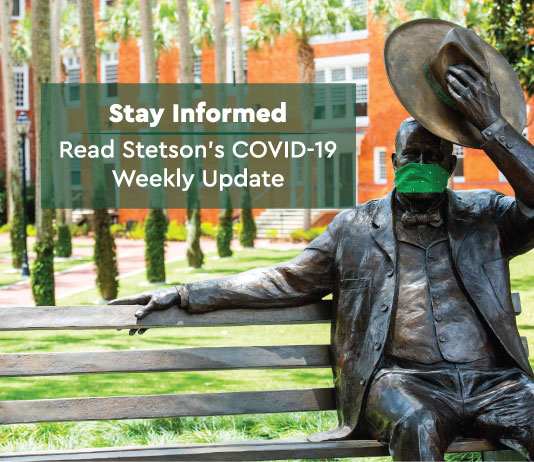 Safer Campus Task Force Updates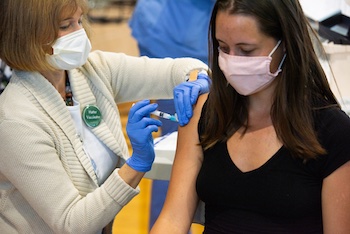 Get Your COVID-19 Vaccination On Campus!
Students, faculty, staff and Chartwells Stetson employees age 18 and up are eligible to receive the Moderna vaccine during our next on-campus vaccination event on Wednesday, April 21; 200 vaccination appointments are available. You must receive your second dose on May 19. Stetson has completed all required priority groups and is now offering COVID-19 vaccinations to the campus community.
Sign up for your vaccination appointment!
Once all appointment times are filled, Stetson is using a waitlist to manage cancellations. Stetson community members wishing to be notified if appointments become available on campus can fill out the waitlist form. We cannot guarantee additional vaccines will be available on campus but continue to work with local health agencies. This list will only be used internally at Stetson University.
Already received your vaccination?
Submit your vaccination record using this form. This data is a vital component of Stetson's decision-making process and helps to safeguard our community. No additional medical information is requested.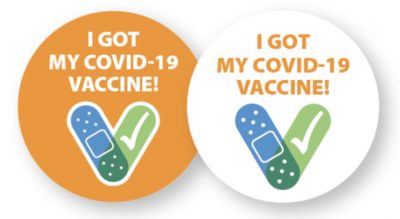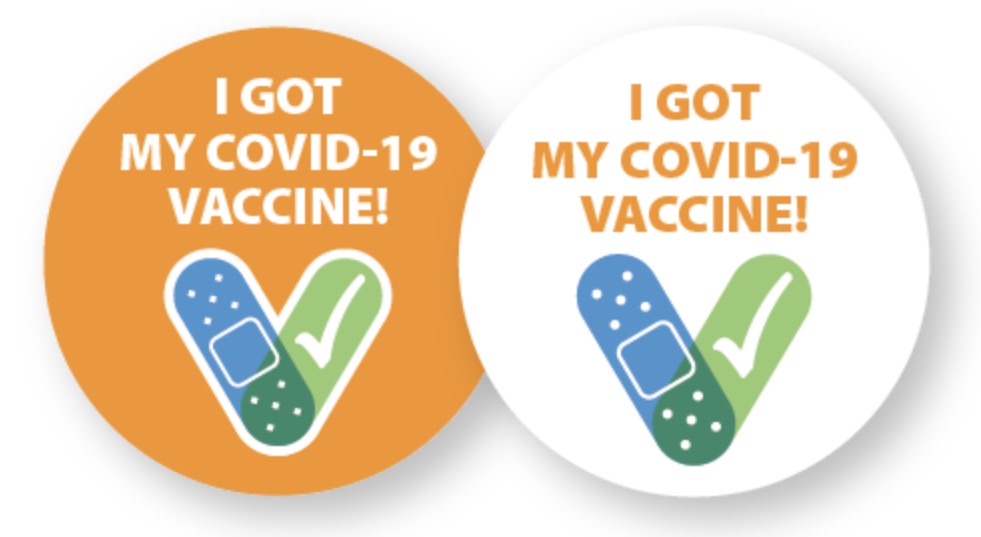 Please note that this information will be kept private and confidential; only Stetson Health Service, Human Resources, Risk Management and the assistant dean for student affairs at the College of Law have access to the online system. Neither your supervisor nor other colleagues have access to this information. The data is stored behind our protective firewall and is secured. In the unlikely event of a data breach, Stetson will comply with Florida breach notification laws. Employees who are not comfortable uploading the vaccination card should contact Human Resources ([email protected] in DeLand and [email protected] for College of Law). Students should contact Stetson Health Service ([email protected]) in DeLand.
Check out Stetson's real-time statistical data indicating number of our population who are vaccinated at our COVID-19 Tracking webpage.
COVID-19 Vaccination Updates
Floridians age 18 and older are eligible to get vaccinated at any vaccination site in the state. Floridians age 16 and older are able to receive the Pfizer vaccine in accordance with federal and state guidance at locations with that vaccine, based on availability. Parents or guardians must accompany the minor to the site. To locate a local vaccination site with the Pfizer vaccine, visit vaccinefinder.org.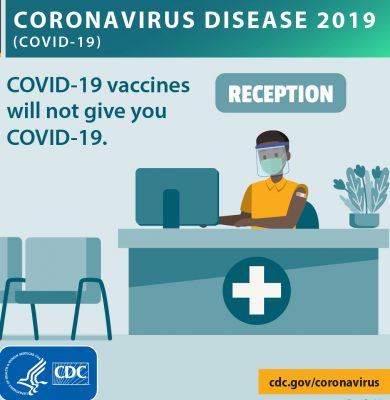 Please visit myvaccine.fl.gov to schedule an appointment. For more vaccine information or to locate your nearest vaccination site, visit the Florida Health website.
Vaccines are free at all locations and supplies are limited. Appointments may be required.
Get your vaccination at any of these local sites:
Family Health Source is offering immunizations in DeLand at their South Woodland Boulevard location. Educators regardless of age will be given priority for vaccine appointments.
Volusia County vaccination information can be found at volusia.org.
Seminole County's fixed vaccine distribution site is located at the former Sears store at the Oviedo Mall. Visit PrepareSeminole.org for details.
Federal vaccination site at Valencia College West Campus is walk-ups only (no appointments). The FEMA site operates 7 days a week, 7 a.m.-7 p.m.
Orange County has announced more than 4,500 doses of the Pfizer vaccine will be distributed Thursday, April 15, and Friday, April 16, at the AdventHealth community vaccination site near Orlando International Airport. An appointment is required and ages 16 and 17 must bring a parent or guardian. For more information, visit the Orange County Vaccination Sites website.
COVID-19 vaccine access is available through 490 retail pharmacy locations across Florida's 52 counties, including Costco, CVS, Publix, Sam's Club, Walgreens, Walmart and Winn-Dixie. 
FREE COVID-19 Saliva Testing
Weekly SalivaDirect PCR-based COVID-19 testing is offered on campus and is free for students, faculty and staff with a Stetson ID. No insurance is required. Testing will be provided every Wednesday, 8:30 a.m.-3:30 p.m., in the Rinker Field House, Hollis Center. Registration closes at noon on the Tuesday prior to testing dates. Walk-ins will not be permitted.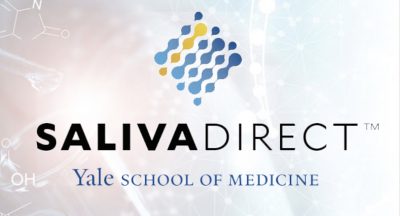 Upcoming COVID-19 testing dates:
Wednesday, April 21 – Register (registration deadline April 20 at noon)
Wednesday, April 28 – Register (registration deadline April 27 at noon)
With the exception of water, do not eat or drink for 30 minutes prior to your appointment. For more testing information and appointment dates through May 5, please visit the COVID-19 Testing webpage.
Latest COVID-19 On-Campus Asymptomatic Test Results
April 9 – 154 PCR and rapid antigen tests of student-athletes and Athletics staff, 0 positive, 0% rate
April 8 – 88 PCR tests of student-athletes and Athletics staff, 1 positive, 1.14% rate
April 7 – 121 PCR tests administered, 1 positive, 0.83% rate
April 7 – 296 PCR and rapid antigen tests of student-athletes and Athletics staff, 8 positive, 2.7% rate
A full list of Stetson University's test results is available on our COVID-19 Tracking webpage.