South African human rights lawyer to deliver Stetson Law's Commencement address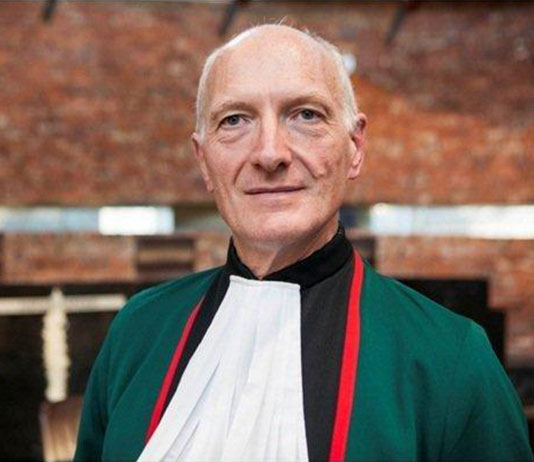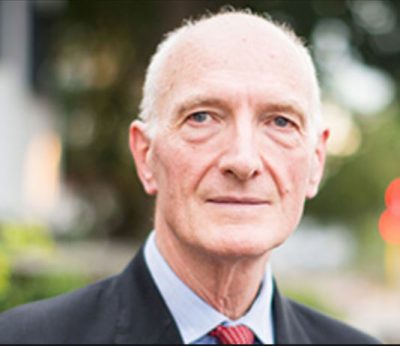 Prominent South African judge and human rights lawyer, Edwin Cameron, will deliver Stetson Law's commencement address on Saturday, May 1.
In addition to speaking, Cameron will receive an Honorary Doctor of Laws degree. Though the commencement ceremonies will be held in person on the campus, Cameron will appear via prerecorded video from Johannesburg, South Africa. Other featured speakers will include Stetson University President Christopher F. Roellke, PhD, and Stetson University College of Law Dean Michèle Alexandre.
Stetson Law will celebrate four separate commencement ceremonies that day in the Plaza Mayor Courtyard on the Gulfport campus, 1401 61st St. S. They will be held at 8 a.m., 10:45 a.m., 1:30 p.m., and 4:15 p.m. The graduates have been divided among four outdoor ceremonies throughout the day to allow for physical distancing and other safety protocols. Students are limited to two guests. The ceremonies will be webcast live so additional family and friends can participate. Other precautions include a face mask requirement for all attendees and wellness screenings prior to entering campus.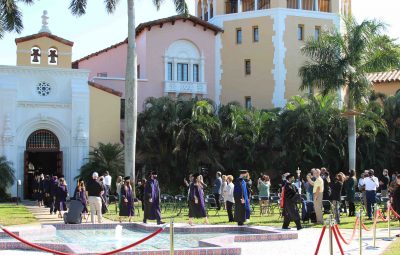 Other honored speakers have pre-recorded messages that will be available to view on the Graduation website that day.
About Edwin Cameron
Edwin Cameron is a prominent South African judge and human rights lawyer who has fought for social justice issues, particularly for LGBTI equality and to destroy the stigma and unjust discrimination for those living with HIV/AIDs. His recent work addresses the "moral catastrophe" of mass incarceration that disproportionately affects Blacks and other minorities.
Cameron was first appointed to the bench by President Nelson Mandela in 1994. He was a Judge of the Supreme Court of Appeal for eight years and of the High Court for six, before serving as a Justice of the Constitutional Court, South Africa's highest court, from 2009 to 2019. He currently is Chancellor of Stellenbosch University and Inspecting Judge of the Judicial Inspectorate for Correctional Services.
Before serving on the bench, during his decades as a human rights lawyer he co-drafted the Charter of Rights on AIDS and HIV, co-founded the AIDS Consortium, founded the AIDS Law Project, and fought for the historic inclusion of sexual orientation in the South African Constitution. He wrote a prize-winning memoir, "Witness to AIDS," about his own experience of surviving AIDS. His second book, "Justice: A Personal Account," was published in 2014. Cameron was the first, and remains the only senior official in Africa to state publicly that he is living with HIV/AIDS, for which Mandela once referred to him as "one of South Africa's new heroes."
He has received numerous honors for his legal and human rights work, including a special award by the Bar of England and Wales in 2002 for his "contribution to international jurisprudence and the protection of human rights." He is an honorary fellow of the Society for Advanced Legal Studies, London, and of Keble College, Oxford, as well as an honorary bencher of the Middle Temple, London. He holds honorary doctorates in law from King's College London, the University of the Witwatersrand, Johannesburg, Oxford University, the University of St. Andrews, Stellenbosch University, and Sussex.
---
Media contact: Ashley McKnight-Taylor