See the Senior Showcase virtually or in the Hand Art Center through May 8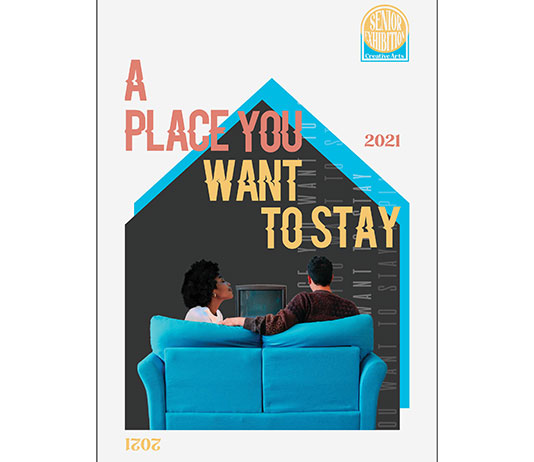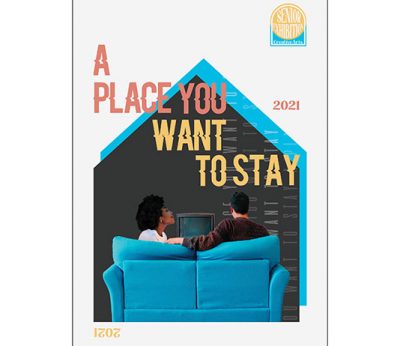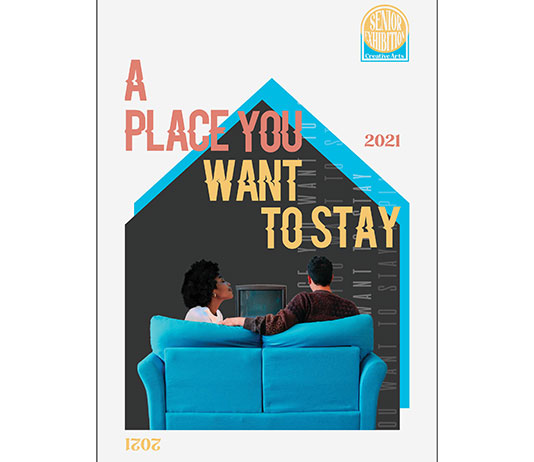 The Senior Showcase in the Hand Art Center displays the artistic skills of Stetson's Studio Art and Digital Art majors. But these students developed an equally important skill for their success this semester.
Today's emerging artists need to know as much about marketing and self-promotion as they do about the technical and conceptual skills of creating artwork. After all, the myth of a starving artist is so passé.
Their Senior Showcase, entitled "A Place You Want to Stay," is on exhibit in the Hand Art Center through May 8. It also can be viewed virtually on the art center's website.
Associate Professor of Art History Katya Kudryavtseva, PhD, knows that contemporary artists must have a firm understanding of the art market in order to achieve success. In her Issues in Contemporary Art course, the senior art students developed the skill set necessary to market both the artwork of other artists, as well as their own.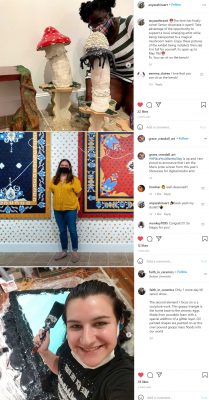 The project focused on marketing the artwork of three Studio Art seniors, Grace Crandall, Faith Belflower and Anyawu Zahira. Each artist was assigned a group of students from the class, who were tasked with developing and executing the marketing strategies.
The students created content for Instagram, created websites for the artists, designed poster campaigns and researched art competitions to enter.
Marisa Ingram, a Studio Art student, said the skills will be "extremely helpful" in her career, helping her to grow an audience and make connections in the art world.
"This is an opportunity that will forever help me grow as an artist and future art historian," she said. "It is teaching me valuable skills, such as how to document artwork and an artistic process."
Senior Faith Belflower added, "This project has allowed us seniors in the class to showcase our artwork, along with communicating our work to an audience outside of our enclosed artworld we call the Duncan studio. … The icing on the cake is the recognition of the hard work I have achieved so far in my art career."
"A Place You Want to Stay: The Senior exhibition of Creative Arts" can be seen in the Hand Art Center from 11 a.m. to 4 p.m., Monday through Friday, and 1 p.m. to 4 p.m. on Saturdays through May 8. Or visit the online exhibition.
Come and support our Stetson talent!
-Emma Dennison
Studio Art Major