Andrew MacNeil Named to ASUN All-Academic Team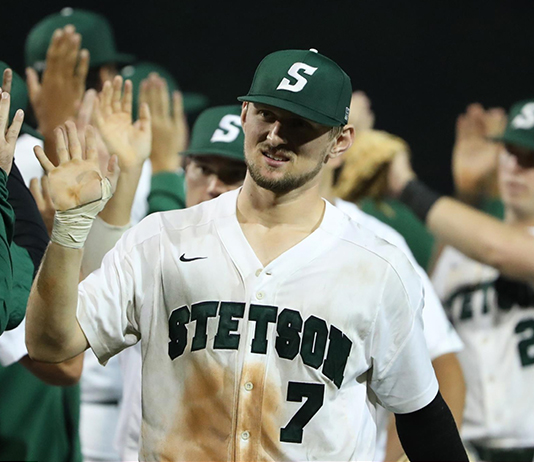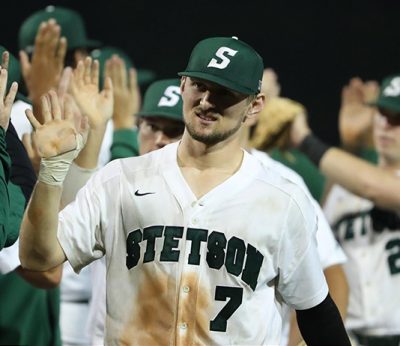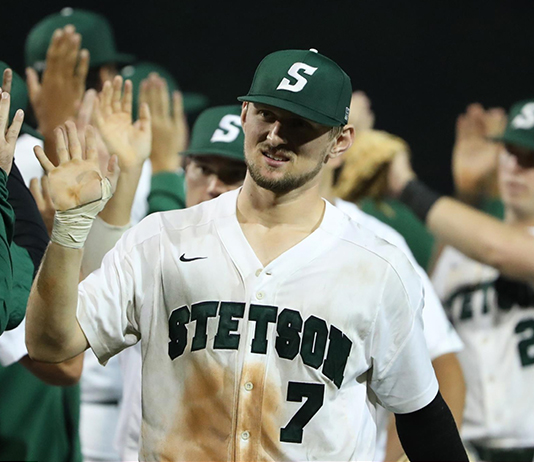 Stetson University outfielder Andrew MacNeil has earned the first of what promises to be a grocery cart full of post-season awards by being named to the ASUN All-Academic Baseball Team for the fourth time in his career.
A graduate student from Gainesville, Fla., MacNeil was also named to the All-Academic team in 2019, 2018 and 2017. The ASUN did not select an All-Academic team for the pandemic-shortened 2020 season.
In addition to the All-Academic team honors, MacNeil was selected as the ASUN Winner for Life in 2020 as he completed his degree in Microbiology with a perfect 4.0 grade point average. Granted a bonus season, MacNeil has been working toward an MBA this year, continuing with his perfect 4.0 GPA.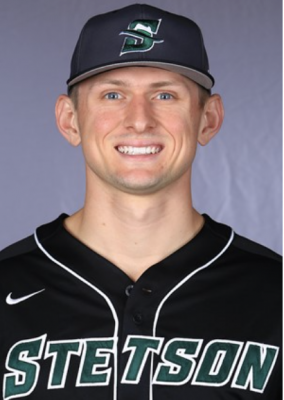 In fact, MacNeil has never posted a grade of less than an A – not in elementary school, middle school, high school or college. His plans are to continue his academic work in the fall at the University of Florida Medical School.
A 2020 CoSIDA Academic All-District selection, MacNeil has taken advantage of his additional year, having the best season of his career on the field. He currently leads the ASUN, and is tied for fifth in the nation, with 59 runs scored. He also leads the ASUN in triple and times hit by pitch, is second in the league in total bases, third in doubles and also ranks in the top 10 in the league in hits, home runs, walks, on-base percentage and slugging percentage.
–GoHatters.com
May 20, 2021