Learning about Pride at Stetson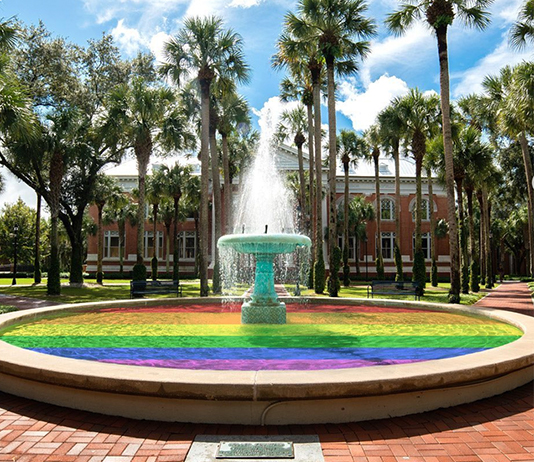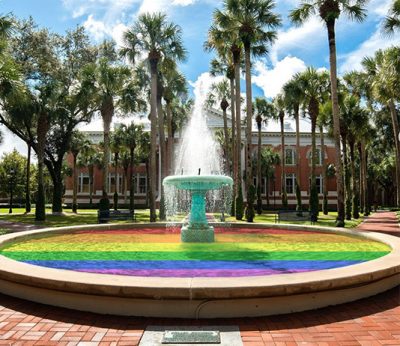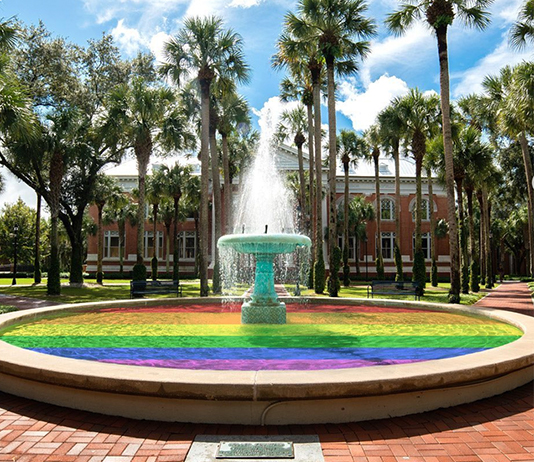 Stephanie D'Addio knew she was gay when she was growing up, but not until she attended Stetson University did she learn the importance of Pride Month.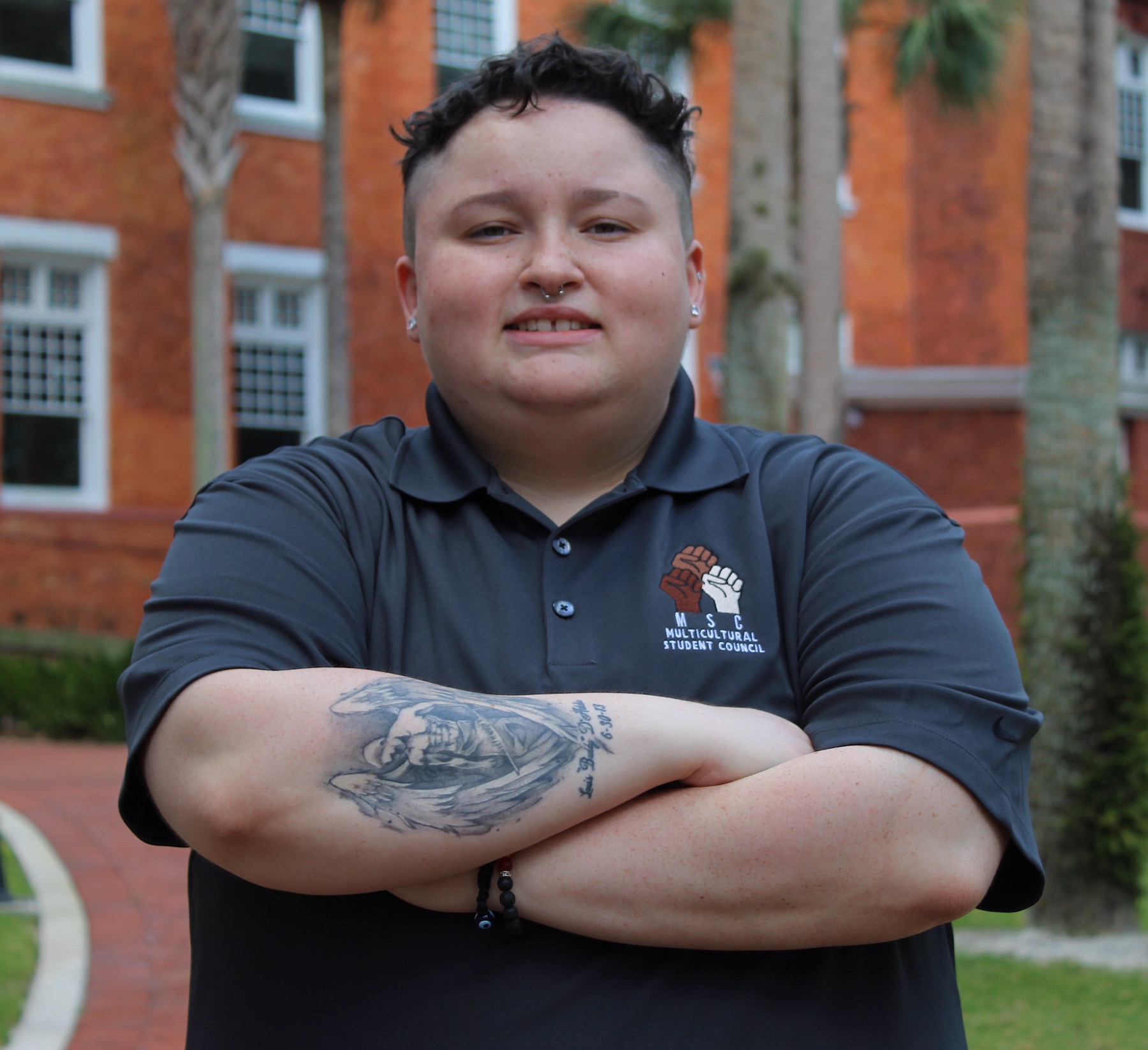 Pride Month for the LGBTQIA+ community commemorates the Stonewall Riots at a popular gay club in New York City on June 28, 1969. When police raided the Stonewall Inn that night, the patrons began rioting against the officers and the event "served as a catalyst for the gay rights movement in the United States and around the world," according to History.com.
D'Addio learned about Stonewall as a first-year student in 2018, when she started hanging out in Stetson's Cross Cultural Center. Other students taught her about key figures like Marsha P. Johnson and Sylvia Rivera, two transgender women who played an active role at Stonewall and in the LGBT rights movement in the years to come.
Now chair of the Multicultural Student Council, D'Addio wishes she had learned about that in public school and she encourages people to seek out the accurate history of Pride Month.
"Whether you're part of the LGBTQIA+ community or not, I think it's super important that people seek out that history because like I said, being a gay person and not knowing that history, I didn't see the significance of Pride festivals or Pride Month," said D'Addio '22, a Puerto Rican raised in Miami.
"But now, knowing that history, it's so vitally important to acknowledge and understand not only how we got here but who got us here," she added.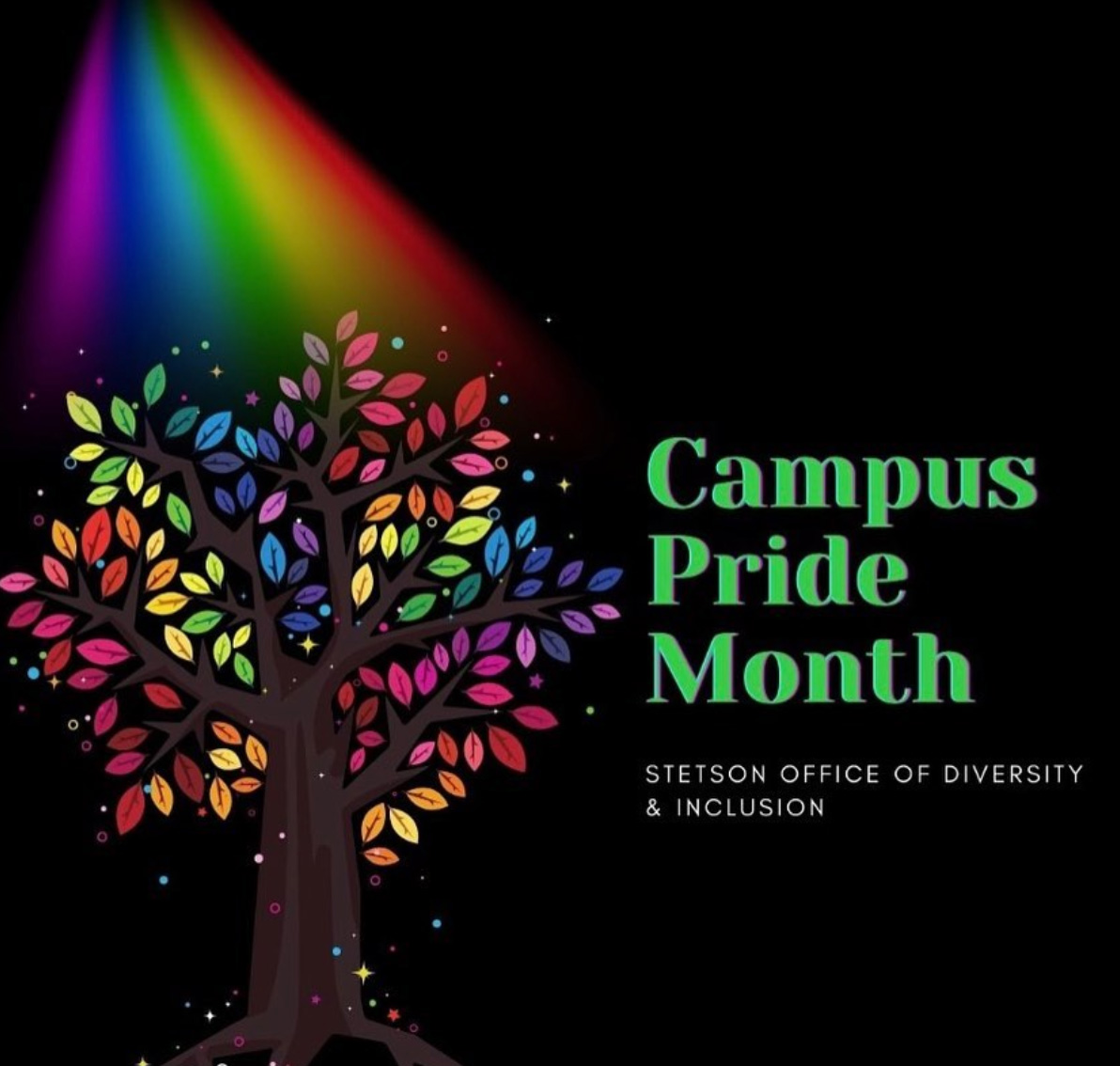 Stetson's Office of Diversity and Inclusion will conduct a social media campaign this month for Pride Month, sharing its history and other facts on Instagram at @StetsonODI.
The Multicultural Student Council is helping with the campaign and spreading the word about Pride Month events hosted by DeLand Pride, including "Pulse Remembrance – 5 Years Later" in Downtown DeLand on Saturday, June 12, from 2-3 p.m.
The event will honor those affected by the shooting at the Pulse Nightclub in Orlando on June 12, 2016, when a gunman killed 49 people and injured more than 50 others. DeLand Pride was founded by a local woman whose gay son lost several friends in the shooting, according to DeLand Pride's website.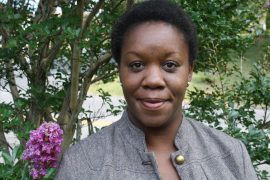 With most undergraduate students gone for the summer, Stetson's Office of Diversity and Inclusion focuses on organizing Pride events throughout the academic year, said Director Joanne Harris-Duff. Those events include Coming Out Day on Oct. 1, Transgender Day of Remembrance in November, and Pride Week in April, a collective effort with Wellness and Recreation, the Office of Religious and Spiritual Life, and Residential Living and Learning.
"This is what we've dedicated our careers to – not only our careers, but our lives — to make sure people are treated with dignity and respect, and at the end of the day, just simple kindness," Harris-Duff said.
As Pride Month began, Harris-Duff wrote on Instagram and the ODI website: "On June 11, 2018, my wife Jessica, who many students call 'Mama Jessi,' and I were walking towards the library holding hands. A student stopped us and quickly introduced themselves. They quickly commented, 'Wow, no one told me that you were gay.' Immediately after expressing themselves aloud, the student apologized with eyes full of wonder and said, 'I'm just so glad you're here. I'm not alone.'"
When Harris-Duff and her partner lived in Virginia in 2013, they were named plaintiffs in a class-action lawsuit challenging Virginia's ban on same-sex marriage. Ultimately, they won and were married in 2014. They have a 12-year-old son and a 16-year-old daughter.
"We always celebrate Pride Month," Harris-Duff said about the Office of Diversity and Inclusion. "We're always doing programs that support our LGBTQIA+ community."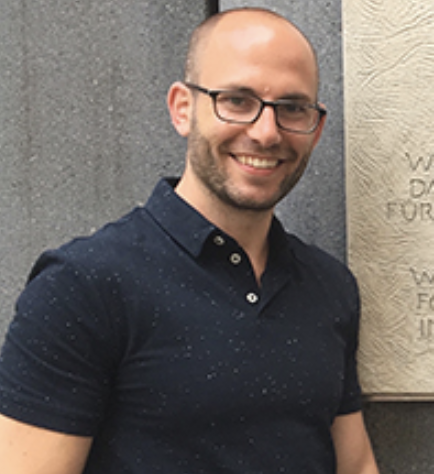 Assistant Professor of Psychology Michael Eskenazi, PhD, serves as faculty advisor to Stetson's Kaleidoscope, a gender and sexual diversity organization for students, and is active in Orlando's LGBT community. It's inspiring, he said, to see the positive impact that Pride Month can have on people in the community.
"I think it's probably one of the first times that a lot of young queer, gay people see the positive aspects of being gay," he said. "Growing up, especially when I was growing up, we mostly hear negative, very bad things. That's why it's so difficult for so many kids.
"Then, you go to your first Pride and it's like, 'Oh, my God. Everything is amazing,' " Eskenazi continued. "It is one giant community that everyone is welcome in. Seeing that incredible, hugely diverse positivity in every way is really impactful for a lot of young people to break away from all that negativity that they've experienced for so long and they can finally start to truly be themselves."
For D'Addio, learning about Pride Month propelled her into advocacy work. A psychology major, she hopes to earn a graduate degree in higher education administration and one day work in an office of diversity and inclusion at a college or university, or in a high school.
"It's so important for me to be able to express myself in all ways, especially about being an androgynous lesbian woman in the society that we live in," she said. "Pride Month has really just transformed for me as not only being a monthlong celebration but more of a 365/24/7 kind of thing and I really wish that realization on everybody in the LGBTQIA+ community because that was so important to me in my development as a person."
-Cory Lancaster