A Message About Diversity and Inclusion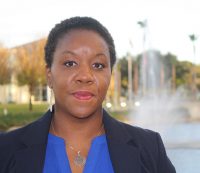 Dear Fellow Hatters,
The 2020-2021 academic year was beyond challenging. We faced pain, suffering, illness and death. We continued the fight for social justice, which outlined generations of systemic racism.
These challenges have at times made us feel lost — as if we're simply afloat on a boat without a sail at sea, with no pathway and only open water ahead.
What many of us finally learned was that we weren't simply afloat on a boat, but rather atop a Stetson Hat with strong side sails. As campus leaders took ahold of those side sails, our students held the university above water, and alumni mapped a solid pathway toward a successful future, just as Stetson did for them as students.
Working as a community, we made our way back to the beautiful Stetson Green. We ended the year in triumph, as new proud Hatter alumni who had dedicated their academic careers to intellectual excellence at Stetson, displayed shiny new diplomas, participated in awards ceremonies and celebrated. Hatters from across the country also concluded the academic year with a breathtaking and powerful virtual vigil at Palm Court, honoring the life and legacy of George Floyd, a man whose tragic murder changed the lives of people worldwide.
As global citizens entering this new academic year, we shall not ignore the challenges of the past, but rather embrace them. We will embrace them in an effort to propel us toward excellence. These challenges will assist us in battling discrimination, health and economic disparities, political divide, and sometimes simple unkindness.
Stetson University's values will keep us moving in the right direction, just as the Stetson Hat we all took ahold of last year did to find our way home. Hatters always prevail. Stetson will remain committed to treating one another with dignity, respect and honor. That commitment to personal growth will enable us to see ourselves reflected within each other.
Smooth Sailing,
-Joanne Harris-Duff,
Director of Diversity and Inclusion,
Stetson University