Business School's Dascher Scholarship endowed with $33K in donations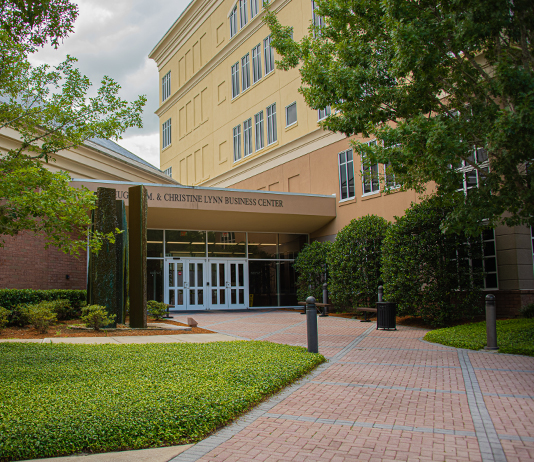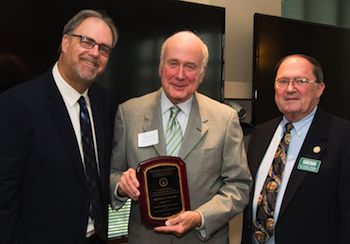 When Paul E. Dascher served as dean of the School of Business Administration from 1993 to 2004, he was instrumental in turning a run-down, six-story bank building into the school's showcase home, the Lynn Business Center.
Under his leadership, the school obtained the prestigious AACSB accreditation for its business and accounting programs in 1995, one of less than 190 business schools worldwide to hold both accreditations. He also hired a number of faculty members who have been key to the advancement of the school.
In 2004, he returned to the faculty, "which is really my first love," he said, and retired in 2011.
"Teaching gets in your blood," said Dascher, PhD, professor emeritus of Accounting Information Systems. "I get a high when you see the students listening to you and they get it, they understand it. You say, 'Wow, that's terrific.' "
SoBA students will have reason to say, "Wow," now that the Paul E. Dascher Scholarship has been endowed by the Stetson Business School Foundation. The $33,000 raised during the past year — an effort spearheaded by Foundation President and board Chairman George Shierling — means the scholarship will exist "in perpetuity," and the amount of the annual award likely will increase.
Established in 2011, the Dascher scholarship has awarded $1,000 each spring to a graduating business major for outstanding academic performance.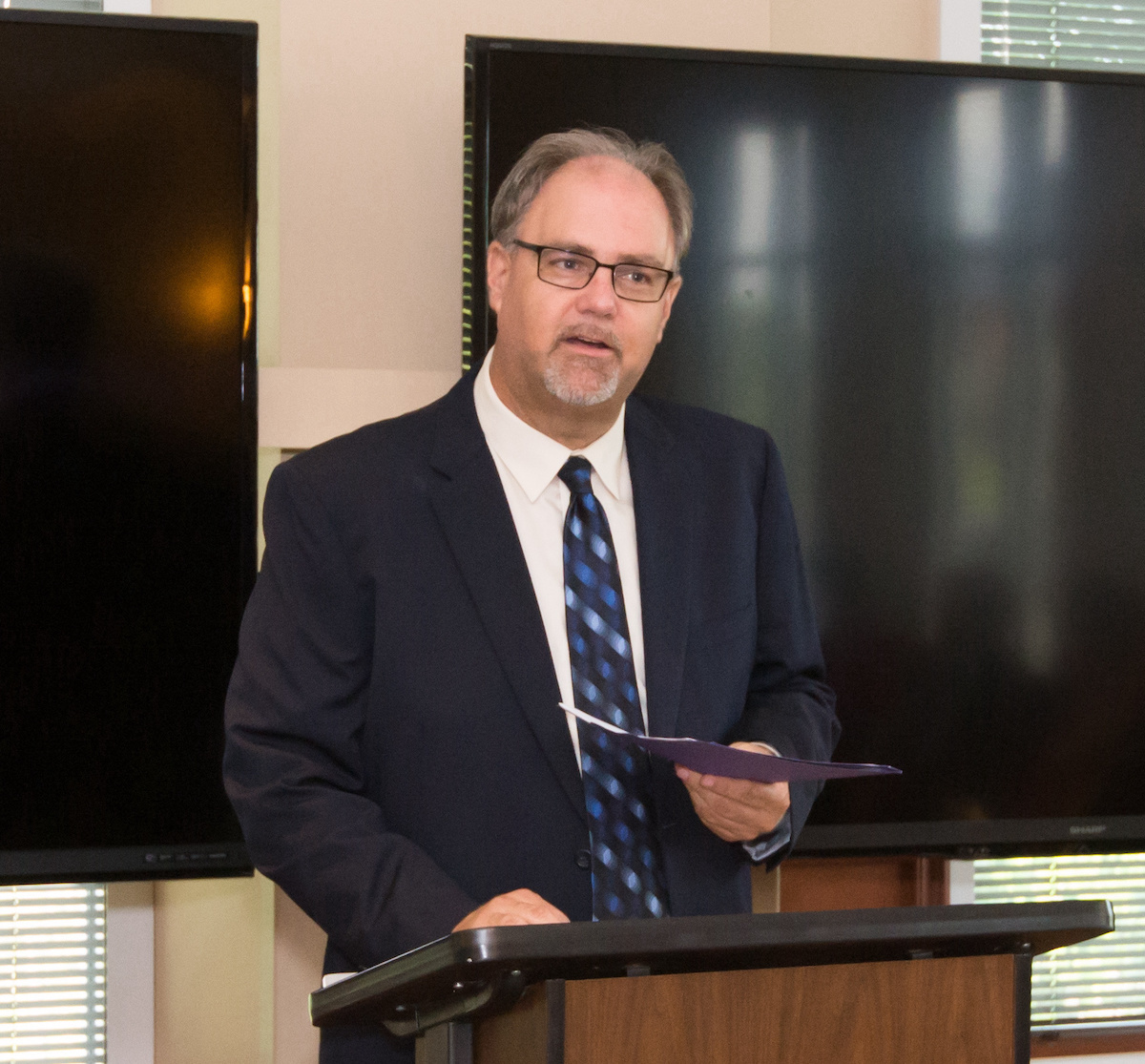 "Before we were funding the scholarship out of our operating account," said Mike Bitter, secretary-treasurer of the Foundation. "Theoretically, if we didn't get the money or we were strapped for cash, that award could go away. Now I don't think there was ever an idea that it would go away, but now we know it's not going away because it's funded. The endowment guarantees it's going to be there in perpetuity."
Bitter added that "because of the size of the endowment, we're going to be able to distribute more money. It was always $1,000. The Foundation's policy is that we distribute 4.25% of whatever money we have in a particular endowment as the income. Given that amount of money, we should end up being able to give more money to a student, or even split the award among two students if it happens one year that there are two who are equally deserving."
Dascher, who lives in DeLand with his wife, Nancy, said the endowment is an "incredible honor."
"I sit back and I say I will remain associated with the best that the school of business has, the best that Stetson has, in perpetuity. Somebody each year is going to get the Paul Dascher scholarship and it's a wonderful honor for me," he said.
"For the student, it's a recognition of outstanding academic achievement, and it's money," Dascher added with a soft chuckle. "So, it's three things there for students: You can feel proud about it, you have a resume item and you also have money. All three of those things are important, particularly in their senior year."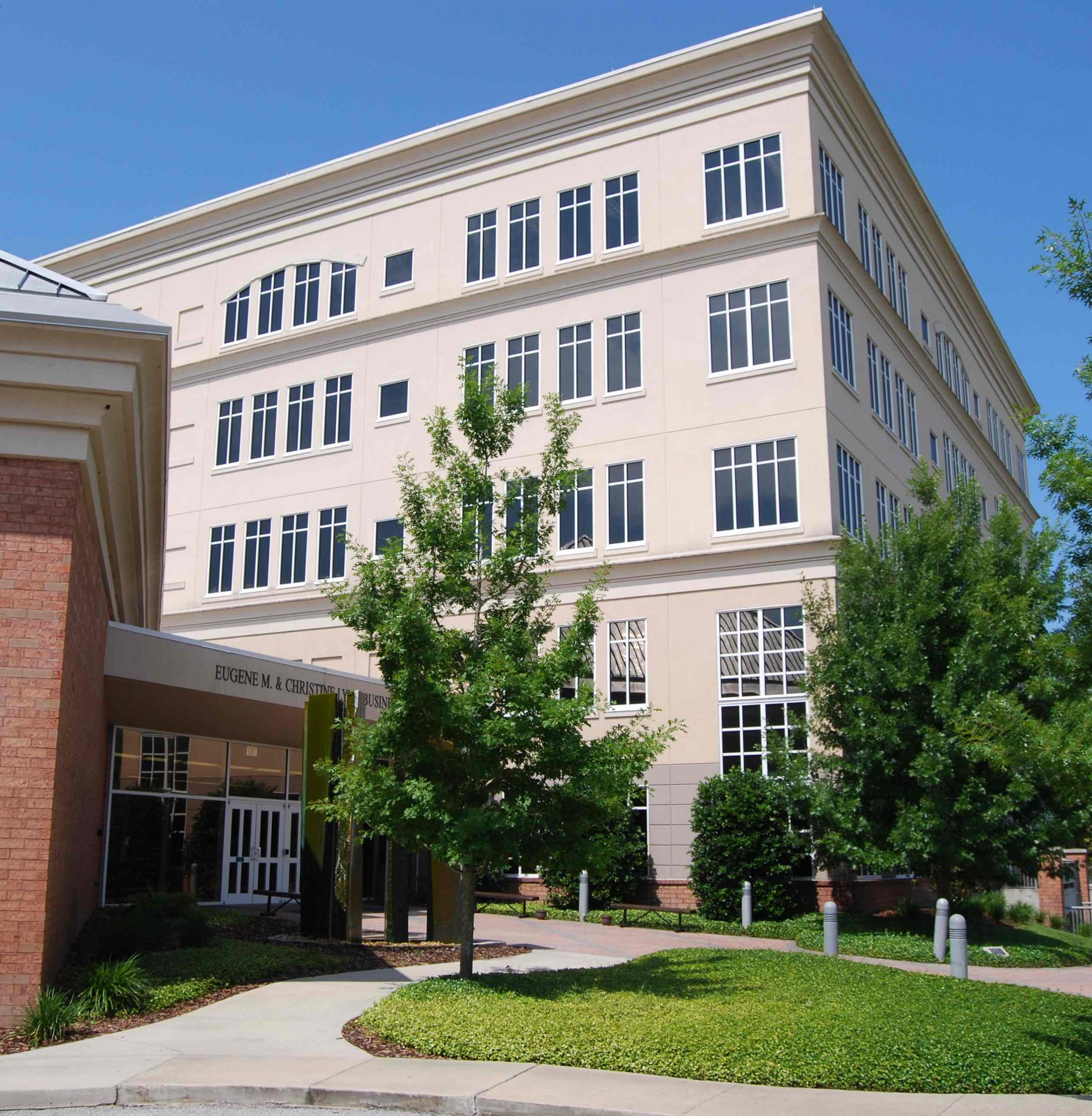 Dascher was the motivating force behind the fundraising to acquire the bank building that would become the Lynn Business Center, said Shierling '70, Accounting.
"Paul was so instrumental in getting that building," said Shierling, who sold his DeLand accounting business and retired 13 years ago. "I thought it was time we do something to honor a great man and a great educator. He wasn't there when I graduated, but I've grown to know him and respect him. He's a big asset to the Foundation."
Students need not apply for the award, which is granted to a graduating business senior. Members of the SoBA administration and Foundation board, with input from department chairs, select the recipient, who is announced each spring during the school's honors banquet.
The Foundation's budgeting process dictates that the Dascher scholarship amount be set more than a year in advance, meaning the spring 2022 award will still be $1,000.
"Barring some catastrophe in the stock market," the award should increase for Spring 2023, Bitter said.
"All of the Foundation's money goes to business school faculty and staff, programs the business school is doing, and scholarships for students," Shierling said. "The money does not leave campus, let's put it that way. It's all for the faculty and the business school students."
 — Rick de Yampert