Hatters Golf Coach Larry Watson Announces Retirement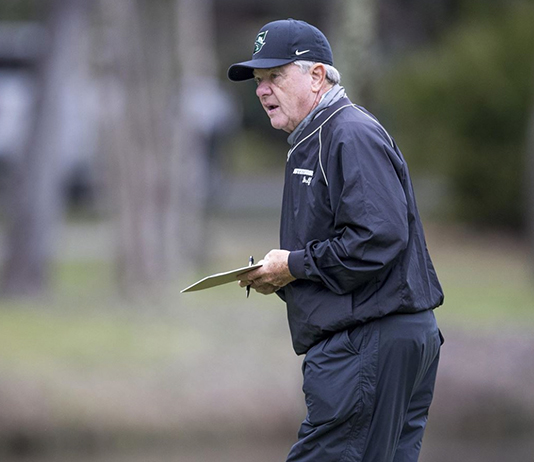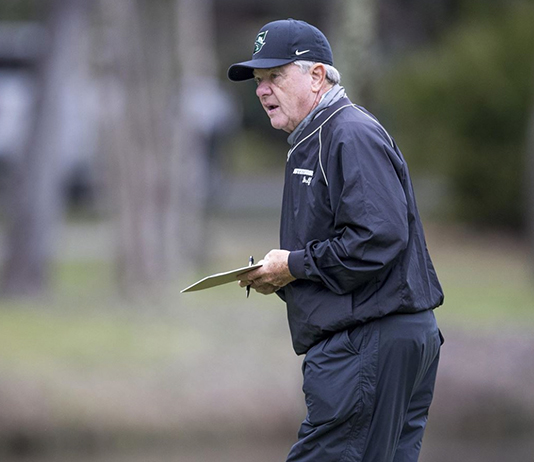 Stetson University men's golf coach Larry Watson announced his retirement from Stetson on July 16, effective immediately.
Watson, who joined the Stetson Athletics family in 2012 as director of Golf Operations, took over as the head coach of the men's golf program the following year, after the retirement of Bob Weickel.
"My goal as the men's golf coach was always to ensure our student-athletes had an athletic experience equivalent to the academic experience they enjoy as students at Stetson University," Watson said. "I worked every day over the last nine years to elevate our men's golf program."
Watson's tenure at Stetson included his efforts to shepherd the development and construction of the Edinger Golf Practice Facility, which opened in 2020. It is currently in the third phase of the project, which includes the addition of a team room for the men's and women's golfers to use.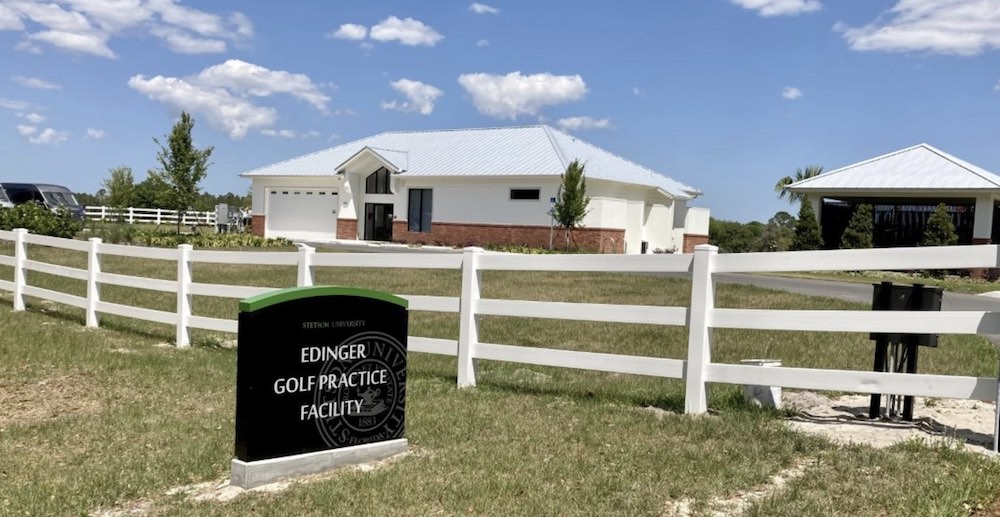 The facility includes a state-of-the-art practice facility with artificial hitting areas and target areas along with artificial greens for putting and chipping. The facility, which has primarily been funded by donations from Sandy and Martha Edinger, also includes team locker rooms, coaches' offices, meeting space and a covered area for hitting balls during inclement weather.
During Watson's tenure as the Stetson coach, the men's golf program has had a total of 59 players earn ASUN Academic Honor Roll recognition, including a program-record nine earning that honor this past year. Stetson has also had four players earn ASUN Player of the Week honors during Watson's tenure as head coach.
"I want to thank Larry for his years of dedication and service to the Stetson men's golf program," Hatters Director of Athletics Jeff Altier said. "Larry was instrumental in the development and construction of the Edinger Golf Practice Facility, and those efforts will pay dividends for both the men's and women's golf programs for decades to come."
Stetson will conduct a national search to identify a new leader for its men's golf program.