Jacob deGrom to be Inducted into ASUN Hall of Fame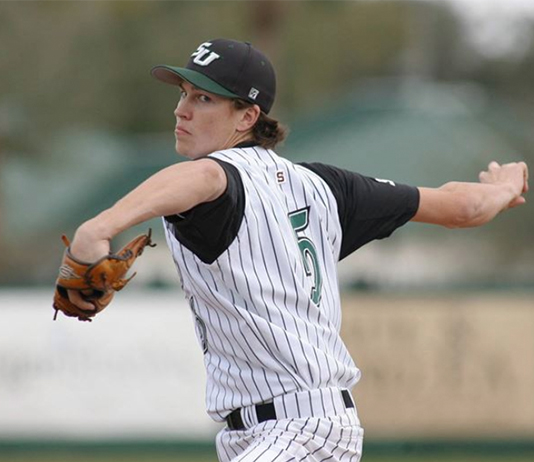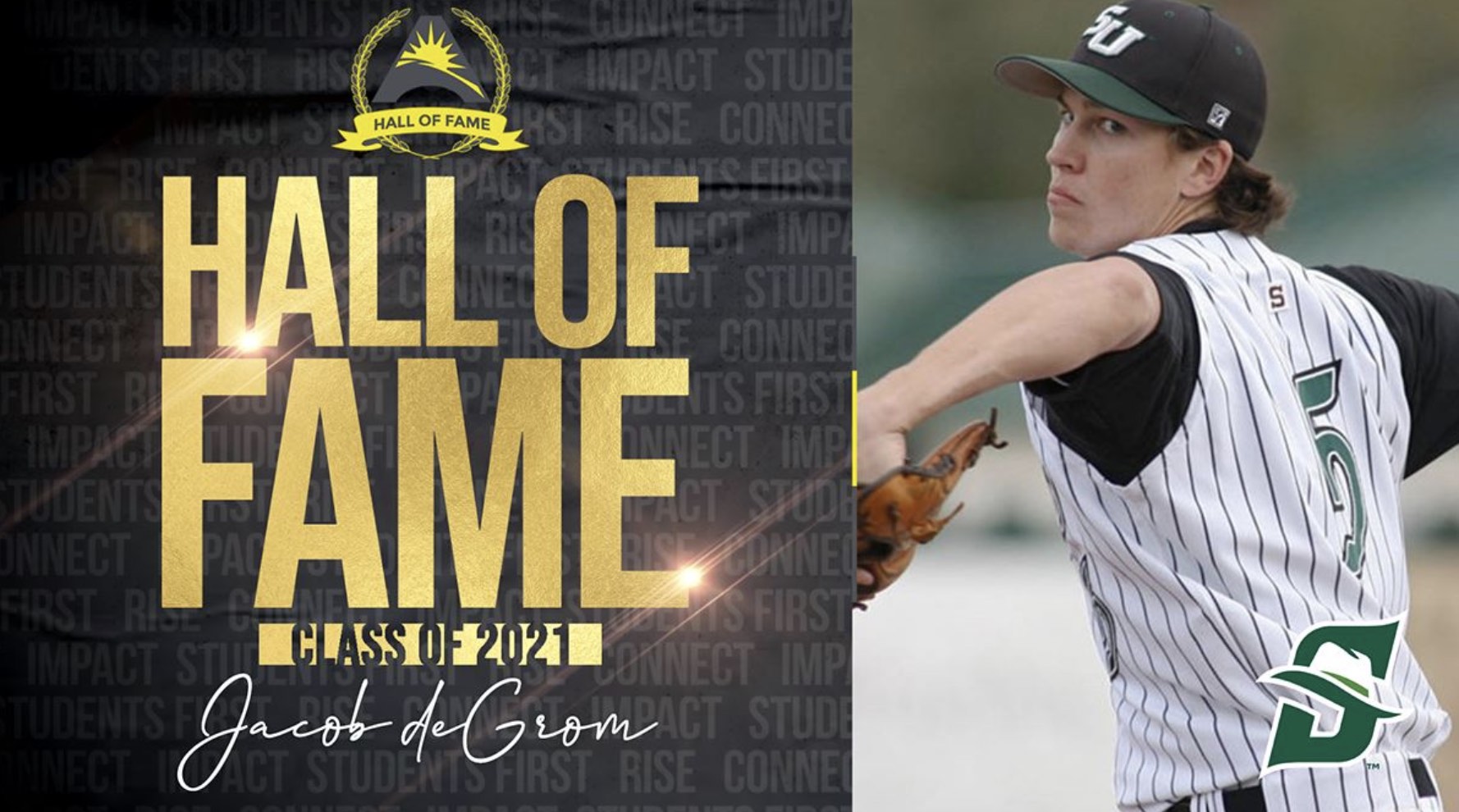 ATLANTA – The ASUN Conference Hall of Fame announced its newest members with the Class of 2021 inductees, featuring five individuals who left an incredible mark on both their universities and the league. The ASUN Hall of Fame's seventh induction class of Belmont's Rick Byrd, FGCU's Richard Bleier, Jacksonville's Ben Smith, Lipscomb's Stefine "Jake" Pease and Stetson's Jacob deGrom join the other 27 individuals who comprised the conference's first six classes.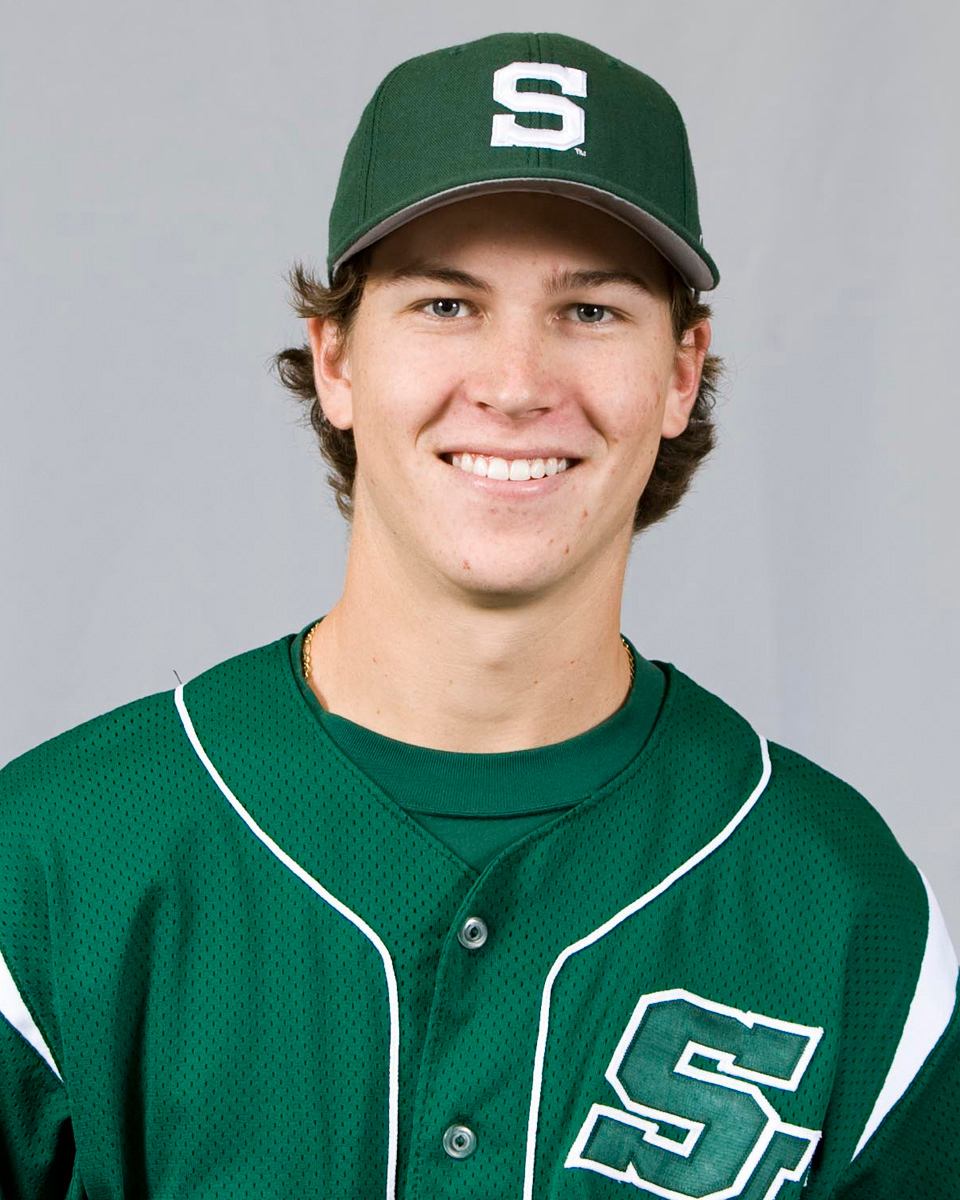 The Hall of Fame's seventh annual induction ceremony takes place on Monday, Oct. 18, with a virtual reception. Information about prior Hall of Fame inductees and the ASUN can be found at www.asunhalloffame.org. Additional bios, videos, photo galleries and news for the Class of 2021 are also set to launch on the day of the ceremony.
deGrom becomes the sixth Stetson University representative in the ASUN Hall of Fame, and the third from the Stetson Baseball program. Other Hatters in the ASUN Hall of Fame include Kristy Brown (Basketball) from the Class of 2020, Dr. Taryn Lynn Morgan (Tennis/Volleyball) from the Class of 2018, Chris Westervelt (Baseball) from the Class of 2017, Corey Kluber (Baseball) from the Class of 2015 and Dr. Glenn Wilkes (Basketball/Administrator), also from the Class of 2015.
Best known for his pitching, deGrom began his collegiate career at Stetson as an infielder during the 2008 season before seeing valuable time on the mound during his junior season with the Hatters in 2010. That season, he pitched in 17 games, 12 as a starter, posting a 4-5 record with a 4.48 ERA to go along with a pair of saves. He had 56 strikeouts in 82.1 innings of work. He ranks first in Stetson history with 1.73 walks per nine innings. deGrom's lone career home run at Stetson came in the 2010 ASUN Championship against ASUN Pitcher of the Year Chris Sale of FGCU.

deGrom was selected in the ninth round (272nd overall) of the 2010 MLB Amateur Draft by the New York Mets. He made his MLB debut for the Mets on May 15, 2014, in a start against the New York Yankees pitching seven innings and allowing just one run with six strikeouts while also recording his first career hit. He went on to post a 9-6 record with a 2.69 ERA that season to earn the National League Rookie of the Year award.
A three-time MLB All-Star selection (2015, 2018-19), deGrom won a career-best 15 games in 2017 and led all of baseball with a 1.70 ERA in 2018 to earn his first NL Cy Young Award. He became the 10th player in MLB history to win the award in back-to-back seasons after claiming the honor again in 2019 with an 11-8 record, 2.43 ERA and a league-high 255 strikeouts. This season, deGrom is 7-2 and leads all of baseball with a 0.95 ERA with 136 strikeouts in 85.0 innings of work. For his professional career, deGrom is 77-53 with a 2.50 ERA. He has compiled 1,495 strikeouts with four complete games and two shutouts.