New Grant Accelerates Plan to Enhance Access to Regional Cycling Trails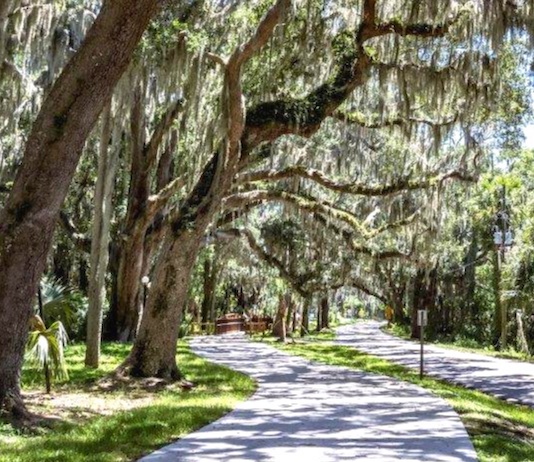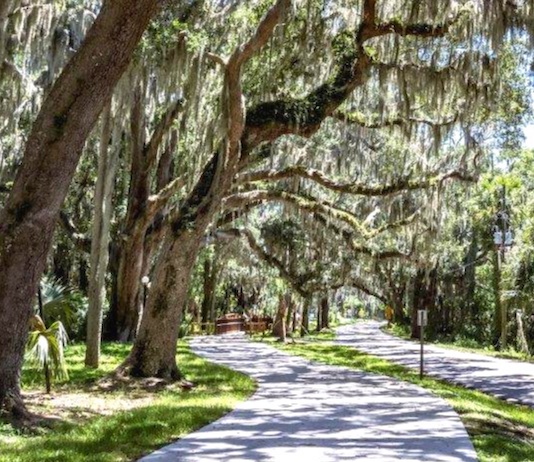 In June, Stetson University's work in the area of social-climate innovation hit the accelerator, pun intended.
Second Nature, a Boston-based independent nonprofit organization, awarded Stetson a $10,000 grant from its Acceleration Fund, which will be used to support collaboration among university and community groups focused on memorializing African American experiences through enhanced access to regional cycling trail networks.
Since 1993, Second Nature has worked with more than 4,000 faculty and administrators at hundreds of colleges and universities to help make the principles of sustainability fundamental to every aspect of higher education. Its Acceleration Fund is dedicated to supporting innovative cross-sector climate action activities driven by colleges and universities.
The fund was first introduced at the 2020 Higher Education Climate Leadership Summit. As part of this second round of funding, which was made possible by the Lumina Foundation, Stetson was among eight colleges and universities to receive awards. Eligible projects included those that would use the monies for implementation of existing climate action projects or to support climate action planning activities.
As with the first round of funding, projects were required to focus on long-term, campus-community activities that were likely to continue after the one-year grant term expired. Additionally this year, preference was given to applicants whose climate projects placed an explicit emphasis on climate justice, equity and engagement with communities of color.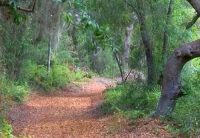 "The goal is to foster equitable access to cycling trail networks in our region by creating a mobile application (app) for cycling and pedestrian infrastructure that features overlooked local African American histories," said Tony Abbott, PhD, Stetson professor of environmental Science and studies. "Participants will include students and local experts on the African American experience."
Those efforts will begin during the 2021-2022 academic year, with planning and visioning with community partners serving to guide the project. Abbott anticipates final formatting of the mobile map to happen in March and April 2022, with a targeted rollout of May 2022.
"We want affirming narratives to create positive associations with places. That is, we hope to disrupt histories that rely solely on tropes of oppression," Abbott described. "Second, we will commission narratives from underrepresented communities following guidelines established with community partners. Third, we will develop a web-GIS platform, with student interns, to feature these narratives in the context of the region's cycling and pedestrian trails."
Abbott believes such a platform will effectively light the way to existing cycling infrastructure.
"We will raise awareness of cycling paths, their connection to mass transit and interesting locales proximate to trails through mobile media platforms," he said, adding that the "equitable access to cycling media created through this project will promote and highlight the possibility of a car-less lifestyle for both students and community members."
Aside from Stetson's Center for Community Engagement and the university's Community Education Project, community partners will include the St Johns River to Sea Loop Alliance, Mary S. Harrell Black Heritage Museum, African American Museum for the Arts and Volusia Remembers, among others.
-Michael Candelaria