Stetson Physicians Discuss Vaccines as COVID-19 Cases Increase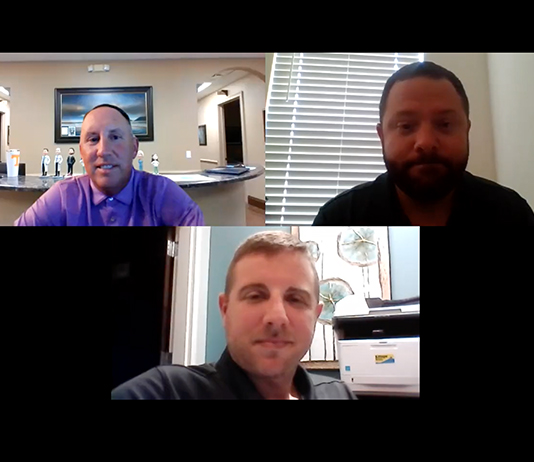 With the number of people getting vaccinated against the virus decreasing and the number of cases increasing to numbers not seen since last summer, Stetson Athletics' Head Athletic Trainer, Tim Miesmer, sat down with two of the Stetson Athletics' team physicians to discuss the COVID-19 vaccines.
The City of DeLand and West Volusia County are both currently seeing the number of cases of COVID-19 on the increase. AdventHealth DeLand has recently upgraded its emergency status to "red" as a result of the influx of COVID-19 patients.
Sports Medicine Medical Director, Dr. John Hill, and Sports Medicine Associate Medical Director, Dr. Trai Shinn, answered questions relating to vaccine research and common side effects. The two physicians also debunked some of the common misconceptions about the vaccines that are currently being circulated through social media and mainstream media.
The video of the physicians' discussion should help alleviate fears and misinformation with regard to the vaccine and the importance of having everyone in the community vaccinated to reduce and, eventually, eliminate the spread of the virus.
About Stetson University
Founded in 1883, Stetson University is the oldest private university in Central Florida. Stetson focuses on intense learning experiences in a supportive community that allows students to develop their voice in a connected, inclusive environment. Stetson University ranks No. 5 on U.S. News & World Report's 2022 list of Best Regional Universities (South), and has been recognized as one of The Princeton Review's 387 Best Colleges, 2022 edition. Stay connected with Stetson on social media.