Stetson receives $4.66M in federal COVID-19 relief to help students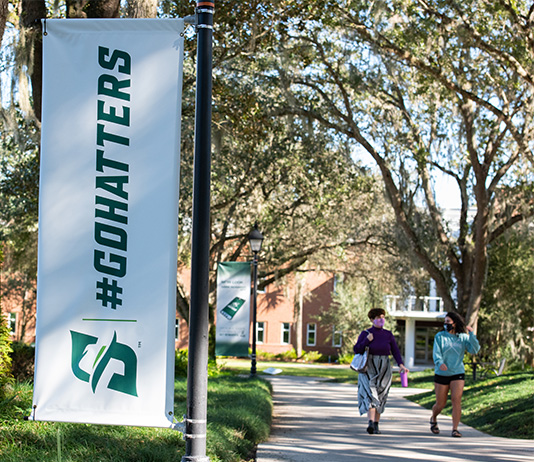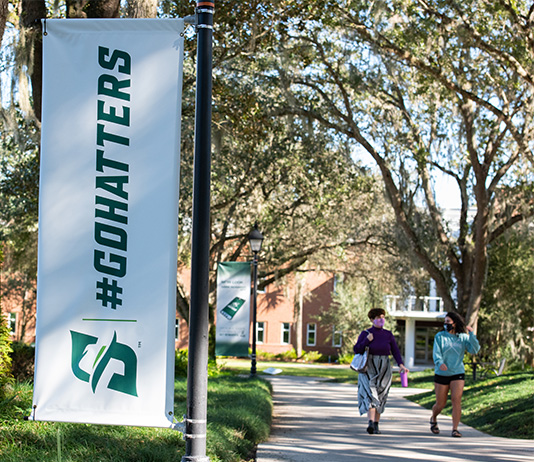 Stetson University will receive $4.66 million to provide emergency financial aid to students starting this fall, under the latest federal COVID-19 relief package.
Stetson will receive a total of $9,319,255 from the American Rescue Plan Act, which was passed by Congress in March. Half of the money, or $4.66 million, will be awarded to students with exceptional financial needs related to the pandemic.
Another $4.659 million will go to the university to help recoup the additional costs and lost revenue associated with the coronavirus.
Students can file an appeal for financial assistance with the Office of Student Financial Planning. They must demonstrate that they or their families have suffered a job loss, reduced work income, losses in a college savings plan or other impacts that have affected the family's ability to pay for college.
Millions of dollars in COVID-19 relief awarded so far
Grants will be made for the Fall 2021, Spring 2022 and Summer 2022 semesters. The College of Law in Gulfport will receive a small portion of the $4.66 million for student aid, based on its smaller enrollment.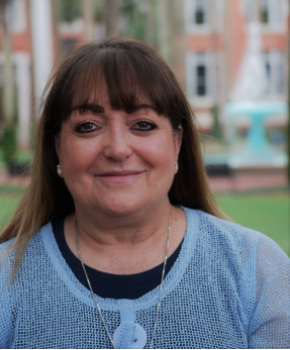 Already, Stetson has offered $2.77 million to 362 rising seniors on the DeLand campus. Those students faced gaps between their financial aid and the cost of attending Stetson in the upcoming academic year. The awards ranged from $1,400 to $10,000. Most students received about $3,000 to $8,500, said Financial Aid Director Heidi Goldsworthy.
 "Retention is very, very important to the institution," Goldsworthy said. "We knew we wanted to get our seniors to graduation. We want to make their last year their best year where they don't have to consider large loans."
About $1.89 million will remain to help rising sophomores, rising juniors and first-year students who need emergency assistance. The Office of Student Financial Planning continues to receive appeals from students. The students say their families have suffered "income collapse" or exhausted their personal savings.
Hundreds of students have paid outstanding tuition bills
Some international students have been unable to return home, due to COVID-19 restrictions in their home country. They have needed assistance with the cost of living on campus for the summer. Or they and their families no longer can afford the airfare to fly home.
"These appeals have really been hard to read in some cases, as some of the family situations continue, even after the year has passed, to be adversely affected," she said.
With funds donated by Stetson alumni, coupled with the federal money, Stetson has helped hundreds of students pay their outstanding tuition bills.

The latest money is the third round of federal COVID-19 relief for colleges and universities. Stetson received $1.789 million for student aid in Spring 2020. The federal government provided another $1.678 million for student aid earlier this year. This time, student funding jumped to $4.66 million. Meanwhile, the federal government also relaxed the rules for awarding grants.
International students can receive COVID-19 relief funds
Unlike the first two rounds, students can receive funding even if they do not qualify for Federal Pell Grants. Undergraduate students with the greatest financial need qualify for Pell grants.
International students and undocumented students, including Deferred Action for Childhood Arrivals (DACA), can receive the funding. DACA students came to the U.S. as children and now have temporary protection from deportation.
"We're allowed to give this money to DACA students, undocumented students and international students," Goldsworthy said. "That is a big shift. That is something that, as institutions, we have been lobbying Congress and the Department of Education to relax the rules of having to file a FAFSA [Free Application for Federal Student Aid] and be Pell eligible."
Stetson reimbursed $4.7 million for extra COVID-19 expenses
In the latest funding, Stetson will use the $4.659 million to help reimburse extra expenses and lost revenue during the pandemic. Those expenses stem from such measures as switching to single-occupancy rooms in residence halls as a health precaution for students, and paying to house some students in nearby hotels.
"The monies we received for institutional purposes were primarily for lost bed revenue, hotel room costs, classroom virtual equipment, air purification equipment and miscellaneous testing and supplies," said Executive Vice President and Chief Financial Officer Bob Huth. "We actually had more items that could be reimbursed than dollars provided for reimbursement."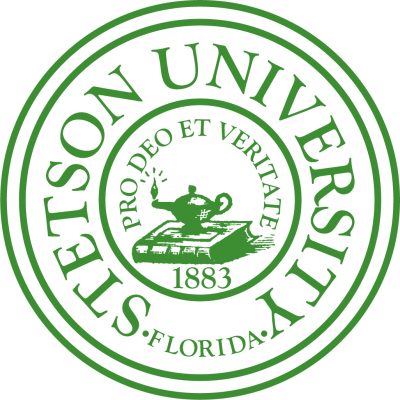 The federal COVID-19 relief has come at a time of extraordinary need among students. Since March 1, 2020, when the coronavirus was first detected in Florida, the Office of Student Financial Planning has processed 1,465 student appeals. Appeals have increased by 150% compared to the years before the pandemic.
"We have been extremely grateful to have had this money come to us from the government to assist our students," Goldsworthy added. "Without this, I don't think that we would have been able to retain the students that we had at the institution."
For more information, visit the Office of Student Financial Planning. Email [email protected] or call 386-822-7120.
-Cory Lancaster