Former Hatter Donald Payne Signs With 49ers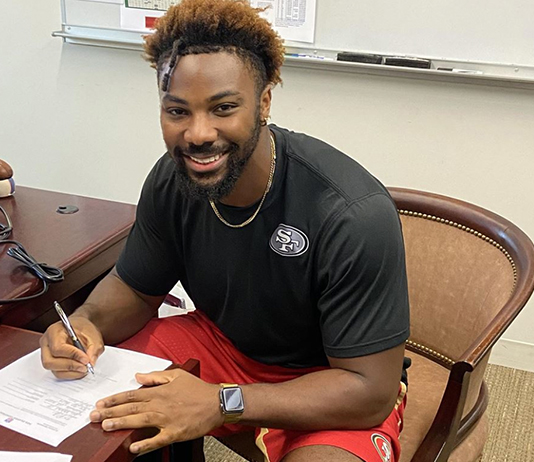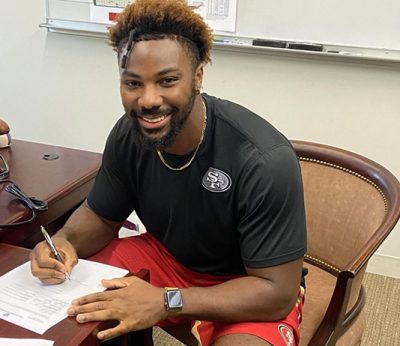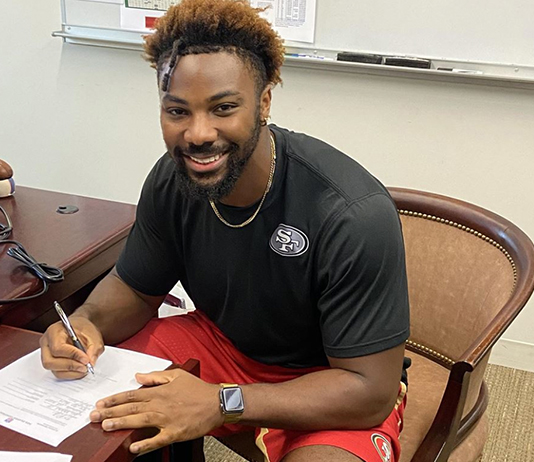 Stetson fans have a new NFL team to cheer for after former three-time All-American Donald Payne signed a free agent contract with the San Francisco 49ers on Aug. 11.
Payne's last appearance in the NFL came for the Jacksonville Jaguars in 2019, when he played nine games for the club with five starts. He recorded 61 total tackles for Jacksonville, along with a sack, a pass break up, and a fumble recovery.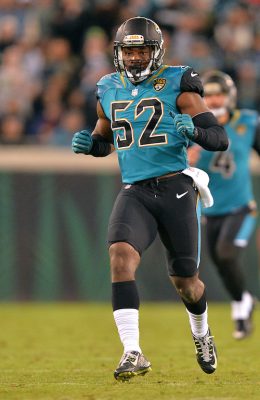 Payne, who is listed at 5-foot-11 and 217 pounds, originally entered the NFL after signing with the Baltimore Ravens as an undrafted free agent on May 5, 2017. After being waived from the team on Sept. 2, 2017, he was claimed off waivers by the Jacksonville Jaguars the following day. He also appeared in three postseason games for the Jags.
In 2020, he spent time on the practice squads for the Washington Football Team and Miami Dolphins.
A 25-year-old native of Fairburn, Ga., Payne appeared in 44 games with 43 starts for Stetson from 2013-16. He registered 538 tackles, 65.5 tackles for loss, 14 sacks, 42 passes defensed, nine interceptions, eight fumble recoveries and seven forced fumbles.
Overall, Payne has appeared in 30 games since entering the NFL in 2017.