Stetson University Moves to Tier 2.5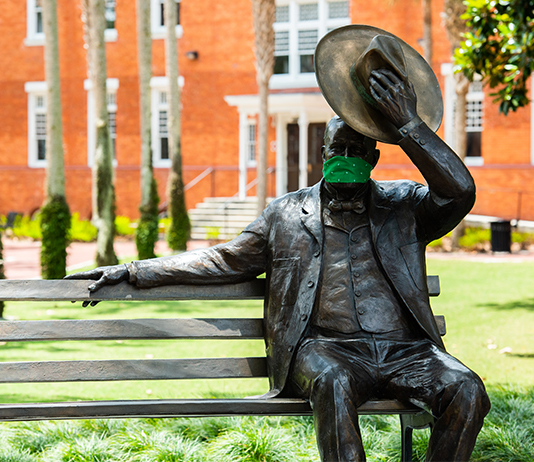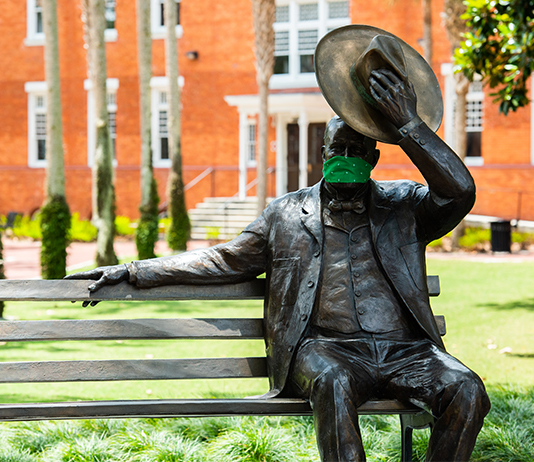 Given the health and safety issues associated with the COVID-19 Delta variant impacting Central Florida, Stetson University is moving from Tier 4 to a modified Tier 2.5, as of this announcement. Details of the change follow. The university is following guidance from the American College Health Association, Centers for Disease Control and Prevention, and the Department of Health.
Tier 2.5 has been revised to take into account the current vaccination rate in populations in DeLand and at the College of Law. This change allows for temporary enhanced health and safety protocols during a period of increased COVID-19 infection rates due to the Delta variant locally and nationally. This change takes effect immediately.
Additional information will be provided in a webinar next week prior to Check-In/Move-In, but isn't expected to impact either of those activities. A reminder that no more than two individuals (family/friends) will be permitted within the residential buildings to assist with moving in and must remain masked anytime they are indoors.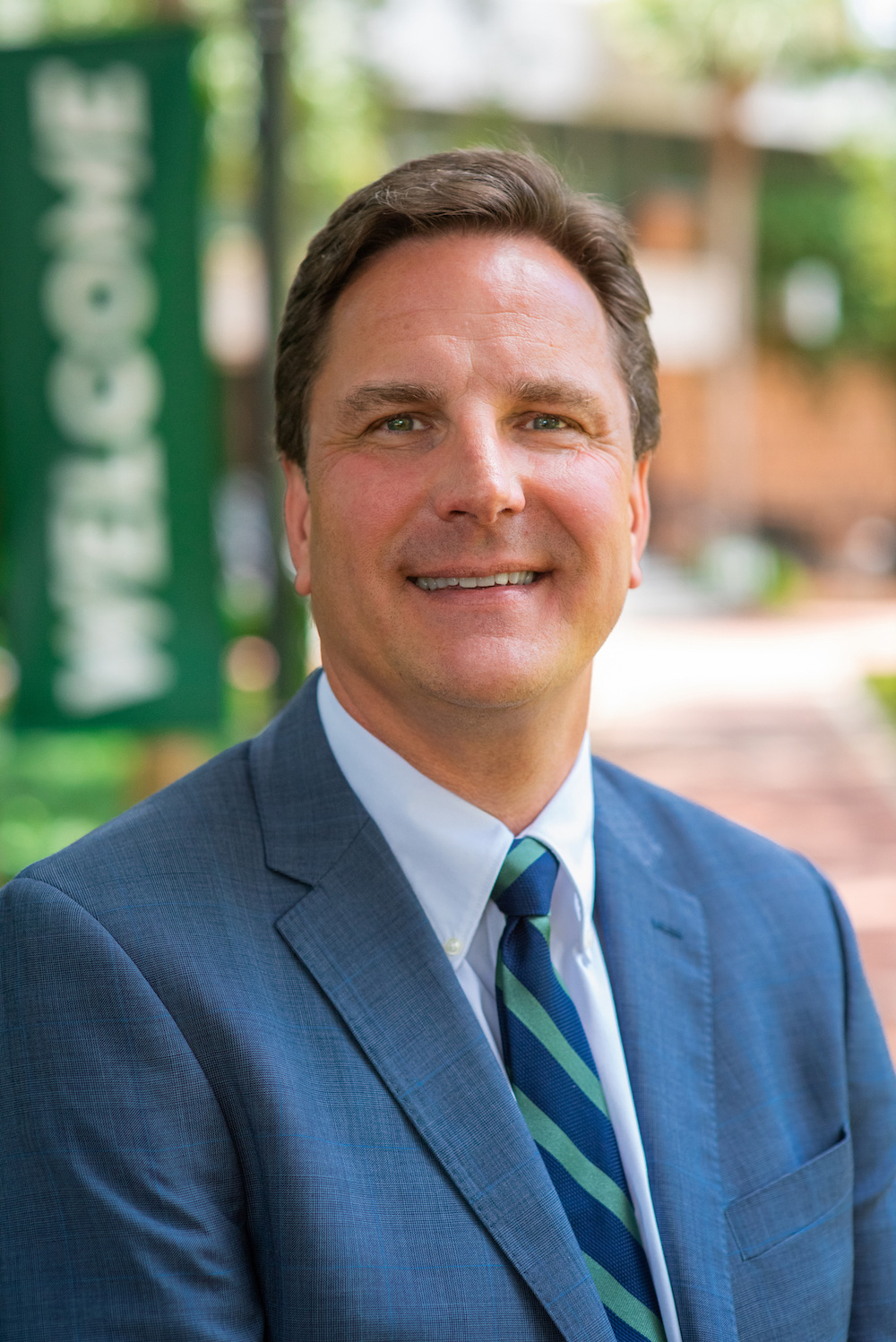 Wednesday, Aug. 11, 3 p.m., Rolks Report Live Webinar: Announcements for Fall 2021  
Join President Christopher F. Roellke, PhD, and university leadership for a discussion on plans for Fall 2021 as the university implements health and safety measures to mitigate issues associated with the COVID-19 Delta variant. The conversation will include a review of tier status for the opening of the academic year as well as new mitigant strategies in this quickly evolving public health situation.
Registration is required for the webinar.
As previously stated, Stetson expects every member of the university community to be vaccinated, but the following applies regardless of vaccination status.
Modified Tier 2.5: Current requirements. 
Testing: 
Gateway Testing required for unvaccinated people 
Ongoing optional and mandatory (select higher-risk groups, i.e., student ambassadors, athletes) COVID-19 testing on campus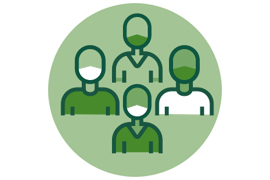 Facial coverings:  (for vaccinated and unvaccinated)
Required in:

All classrooms
All meetings, including group meetings of four or less
All shared office space, even if 6 feet apart
All indoor events, common areas and shared offices
Outdoor events if so indicated

Not required:

Inside your own residential room or apartment with no guests present
Inside your individual, non-shared office with no guests present
Outside when distancing is possible
Classroom settings: 
Classroom capacity restricted to 3 feet minimum distancing, masks required for everyone present
Self-cleaning supplies available for use between classes
Supplemental devices installed in classrooms to reduce transmission of airborne pathogens; UVGI (Ultraviolet Germicidal Irradiation) lights used in HVAC systems across Stetson's campuses
Medical accommodation process remains in place, through HR, for faculty who seek temporary adjustment of modality
Start date for all classes at all campuses remains in line with published academic calendars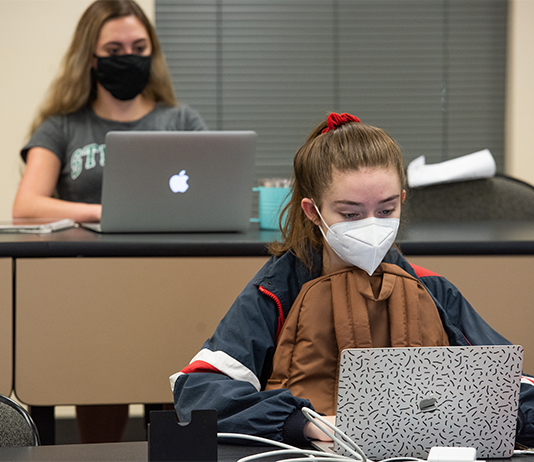 Residential Living and Learning: 
One Stetson guest permitted per room, masks required for everyone present 
No overnight or non-Stetson guests permitted 
Capacity limits in common spaces, community kitchens and laundry rooms  
College of Law: Community kitchens, lounge and food pantry open to all students; Sidebar and JD's Café open with limited seating and capacity
Libraries: 
24/7 online access at stetson.edu/library or stetson.edu/law/library
In-person library support with 3 feet physical distancing
Occupancy limits on small spaces, such as Innovation Lab and study rooms
Reduced hours possible due to COVID-19 staffing shortages
No public access
Reservations required for study rooms at College of Law
Groups and Gatherings:  
Virtual platforms and outdoor venues preferred
Registered events and audience sizes restricted to 30 people with physical distancing
External outside groups permitted in DeLand and College of Law (Gulfport and Tampa) only with permission of vice presidents, athletic director or academic deans, and limited to mission-centric groups
Only prepackaged or Chartwells snacks allowed; attendees will remain at their seats 6 feet apart from one another
No alcohol permitted; individually packaged refreshments (bottled water, soft drinks, juice, etc.) only
College of Law will only host large groups outdoors due to available space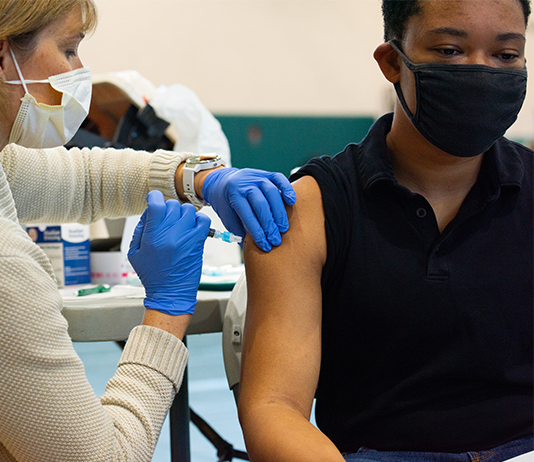 Athletics Events: 
Intercollegiate competitions continue in alignment with national league (NCAA) and regional conference (ASUN, Pioneer) guidance
Decreased indoor and outdoor spectator capacities under review
Recreation:  
Hollis Center through preregistration to students and employees only 
Individual space occupancy to ensure physical distancing 
Facial coverings encouraged during activity and required otherwise 
Face-to-Face group exercise classes operating with capacity limits and reservations 
Intramural sports to occur with restrictions 
At College of Law, Gym assistants during all open hours, with limited capacity and appointment scheduling 
Dining: 
Four-person table capacities
Line distancing extended to 6 feet
Employees are to-go only
 General Building Requirements: 
Breakrooms and common office spaces open with occupancy limits to building members only
Only two passengers per:

Elevator
University vehicles and golf carts

Card swipe access only (DeLand only)
Meetings and offices:  
Workplace meetings limited to 50 minutes with 3 feet minimum distancing
Encourage virtual meetings where possible, and required for meetings longer than 50 minutes
6-foot distancing required in shared workspaces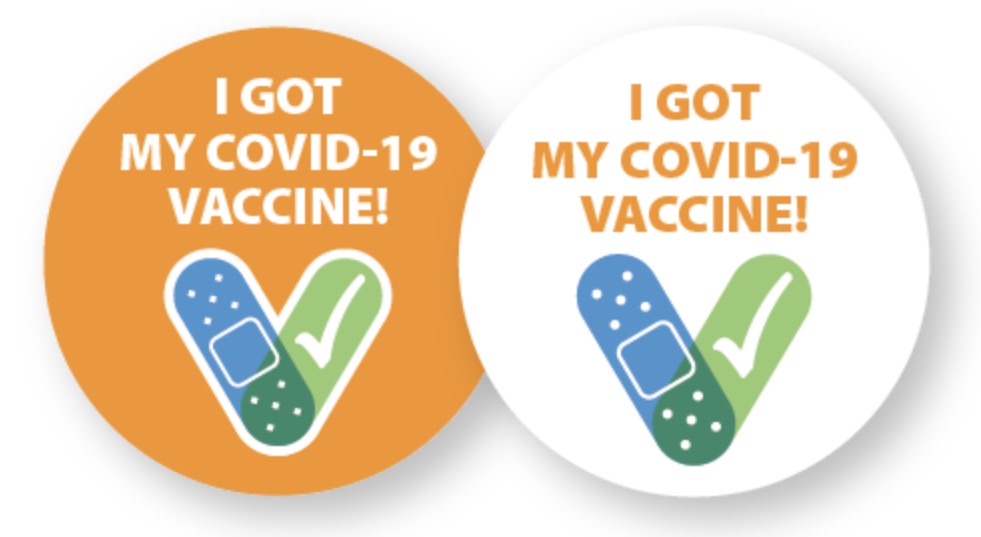 Student Emplo​yment: 
Both on-site and remote work are permitted where possible
Medical exemptions may be requested from the Office of Student Employment
University-sponsored travel: 
University-sponsored domestic and international travel limited and must be approved by cabinet level supervisor
International travel must be registered with the Office of Risk Management a minimum of 15 business days prior to departure
Campus visits: 
Tours limited to 30 guests for each session
Tour group sizes limited to two alternating groups of 15 people each with a tour guide for each
Stetson commends our community for the tireless and ongoing efforts in the fight against COVID-19. Please remember: If rates of infections continue to increase in the Stetson community and local area, and/or if the expected impact of COVID variants on public health is more severe, Stetson may return to Tier 1 or 2. Conversely, should the public health situation improve, the university will make adjustments accordingly as we closely monitor rates of infection and vaccination. Vaccination is our expectation and priority.


Thank you for helping to ensure the health of our community.