Opening Faculty and Staff Meeting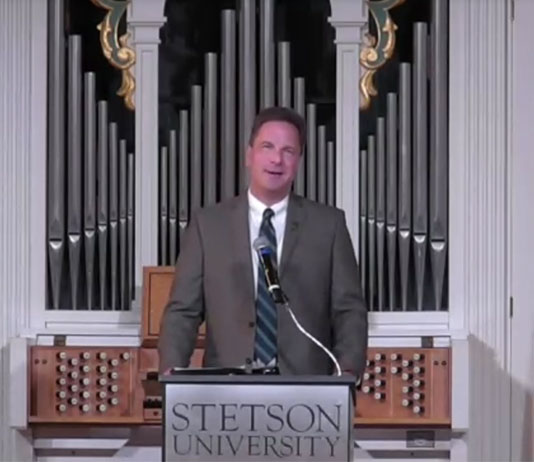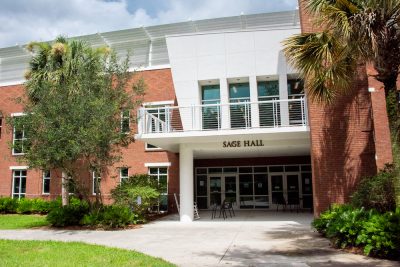 Crews finished renovating Sage Hall Science Center this week while work continues on the new Cici & Hyatt Brown Hall for Health & Innovation, providing expanded opportunities for students in the health and science fields.
Provost and Executive Vice President Noel Painter, PhD, provided an update on the two construction projects Wednesday during the Opening Faculty and Staff Meeting for the 2021-22 academic year.
Painter said Sage Hall received its certificate of occupancy earlier this week, just days before classes begin Thursday, Aug. 19. The three-month renovation project added a cluster of research labs and student collaboration spaces, among other improvements.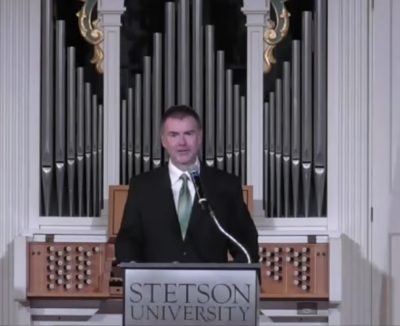 "Over the next 12 months, those who are in or visiting DeLand will see the evolving construction of the 40,000-square-foot Brown Hall for Health & Innovation, complete with academic, faculty and student spaces, a teaching kitchen, community garden and SMART lab," Painter said during the virtual meeting.
"What an incredible opportunity for continued emphasis and outcomes as it relates to student success in health fields and also for institutional successes in research collaborations, grant writing and interdisciplinary program developments," he commented.
President Christopher F. Roellke, PhD, said the institution must keep its focus on student learning, despite the challenges caused by another year of the COVID-19 pandemic.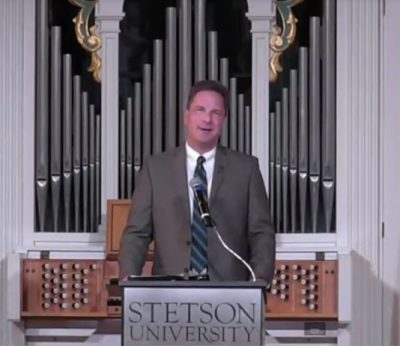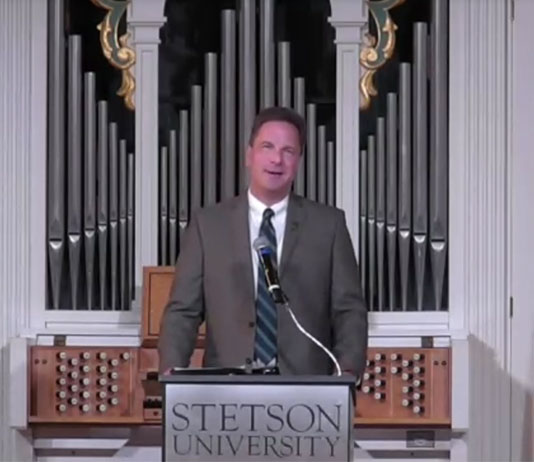 "As we enter into the 2021-22 academic year, please know that I stand at the ready as your president to assist you in this vital work," he said during the faculty and staff meeting. "While we continue, as we did throughout last year, to prioritize, first and foremost community health and safety, we must continue to stay laser focused on how students learn and how best to help them learn.
"We will also be thinking together about our future as we embark collectively on strategic planning to make sure that a Stetson education can be sustained and enhanced not only for our current students, but also for Stetson students of the future," he added.