Face Mask Requirements, plus Second Doses Available on Campus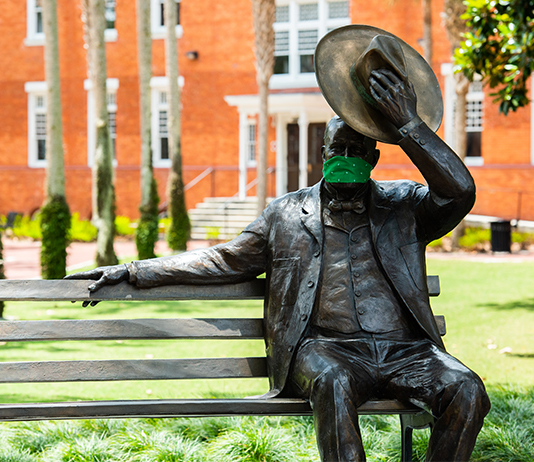 Safer Campus Task Force Update 56
Sept. 15, 2021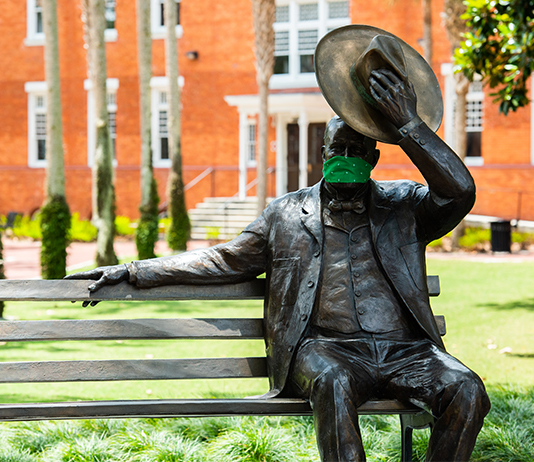 Overview
Face Mask Reminder
Second Doses Available Sept. 22
On-Campus COVID-19 Testing
Latest Test Results
Face Mask Reminder
As a reminder, face coverings are required in almost all indoor situations with limited exceptions in accordance with current recommendations from the Centers for Disease Control and Prevention.
Face Coverings: (for vaccinated and unvaccinated)
Required in:

All classrooms
All meetings
All shared office space, even if 6 feet apart
All indoor events, common areas and shared offices
Outdoor events if so indicated

Not required:

Inside your own residential room or apartment with no guests present
Inside your individual, non-shared office with no guests present
While eating
Outside when distancing is possible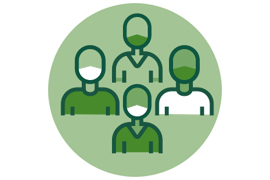 Face coverings should be multi-layered and cover the nose and mouth. Neck gaiters, face masks with exhalation valves and face shields (unless used in conjunction with an acceptable cloth face covering) are not sufficient as a facial covering. Reusable masks should be washed at the end of every day.
For more information regarding face coverings requirements, please visit the Safer Stetson website.
Second Doses Available on Campus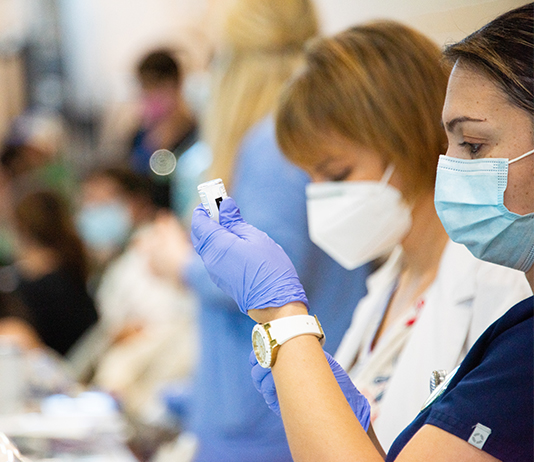 Stetson University, in partnership with the Volusia County Department of Health, will be offering second doses of COVID-19 vaccines for those who received their first dose on campus last month. A Pfizer vaccination clinic is scheduled for Sept. 22 in the Rinker Field House, Hollis Center. You will receive an email to remind you of your original appointment time. Please bring your vaccination card and your Stetson ID. First doses may also be available on a first-come, first-serve basis and information will be provided to schedule your second dose off campus.
Vaccination Clinic: 
Wednesday, Sept. 22, 10 a.m.-3 p.m. (for first doses administered on Aug. 25)
Getting vaccinated against COVID-19 prevents severe illness, hospitalizations and death, and reduces transmission. With the Delta variant, this is more urgent than ever. Returning to normal is up to us! Let's get vaccinated!
On-Campus COVID-19 Testing 
SalivaDirect PCR-based testing is free for students, faculty and staff with a Stetson ID and no insurance is required. Testing will be provided every other Tuesday, 8:30-9:30 p.m., and Wednesday, 8:30 a.m.-3:30 p.m., in the CUB Faculty/Staff Lounge. Please make a note of your registered testing date(s) and time(s) as appointment verification is only provided upon registration and via email 24 hours prior to your test(s).
Latest COVID-19 Test Results 
Asymptomatic On-Campus Testing
Sept. 8 – Ongoing general testing results: 119 tests, 1 positive, 0.84% positive
Sept. 7-9 – 99 PCR tests of student-athletes and Athletics staff, 0 positive, 0% positive
A full list of Stetson University's test result statistics is available on our test results page.