Stetson University in the News, Sept. 3-9, 2021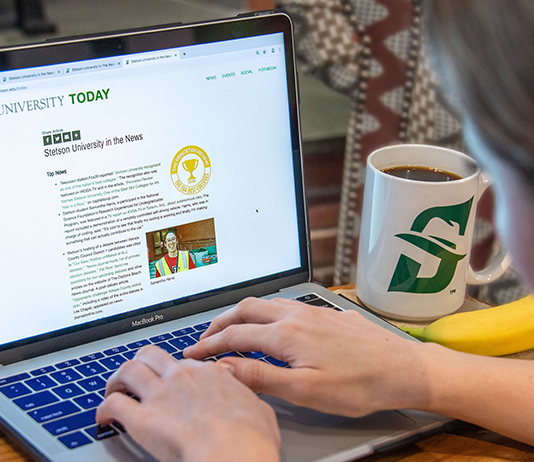 Top Stories:
• Stetson was named one of the nation's 387 best colleges by Princeton Review, as reported by CityBiz.co on Aug. 31.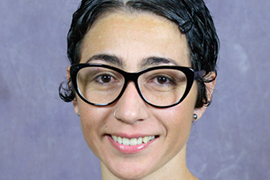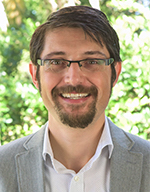 • Associate Professor of World Languages and Cultures Pamela Cappas-Toro, PhD, and visiting Assistant Professor of History Andy Eisen, PhD, were featured in an Orlando Sentinel article, "10 people who make Orlando a better place to live." "Too often, the prison system is about simply incarceration and not rehabilitation. Cappas-Toro and Eisen are working to change that through the Stetson's college-in-prison program at the Tomoka Correctional Institution," the Sentinel wrote.
• Carmen Johnson was featured in a Sept. 7 Daytona Beach News-Journal article called, "Stetson University announces a new executive officer for diversity and inclusion."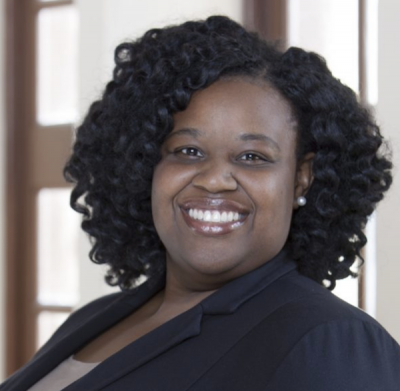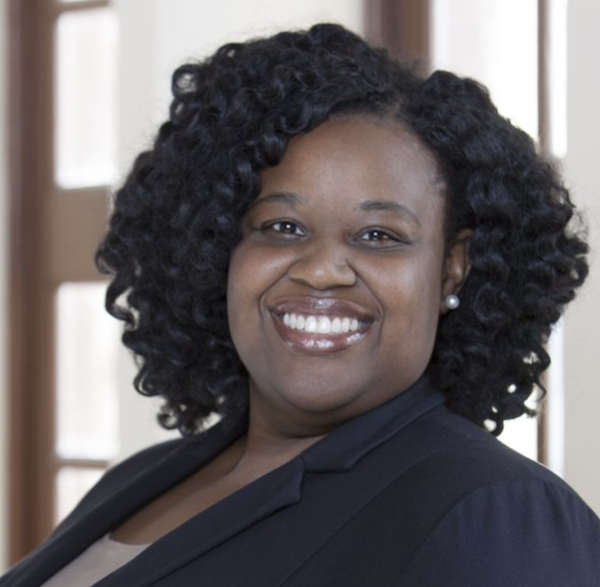 • Stetson was mentioned in the Politico article, "Get vaccinated or else: Colleges roll out new punishments for holdouts," on Sept. 7. Stetson has offered incentives to get more students vaccinated. "We thought the ROI was worth it," said Lynn Schoenberg, Co-Interim Vice President of Campus Life and Student Success, and Dean of Students.
• Stetson student Alariell Satcher was awarded the prestigious United Parcel Service (UPS) Foundation Scholarship Award, as reported by the Daytona Times in the Sept. 3 article, "Stetson student receives UPS Foundation Scholarship Award."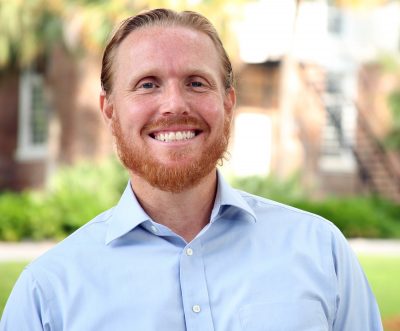 • Assistant Professor of Sociology Sven Smith, PhD, was quoted in the Wichita Eagle article entitled, "Authorities worry new Texas gun law will increase violence," on Sept. 5. Smith studies gun violence and said the data collected so far in various studies suggest that crime rates in states with open carry laws go up 10% to 15%.
• A Stetson University study on the relationship between gun violence and open carry laws was mentioned in a CBS 12 news report on Sept. 5.
• Law Professor Peter F. Lake was quoted in a Sept. 7 New York Times article called, "The Masked Professor vs. the Unmasked Student." The article was syndicated and appeared in a number of other publications around the country.
• A survey published by Stetson University researchers on video game addiction was cited in an article at The Economist entitled, "Can video games be addictive?" on Sept. 1.
Other News: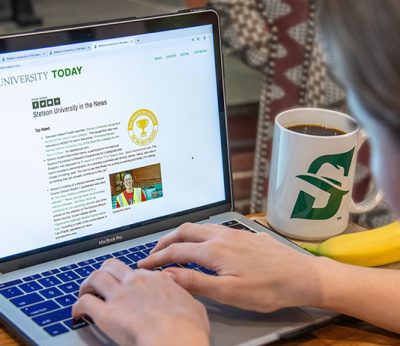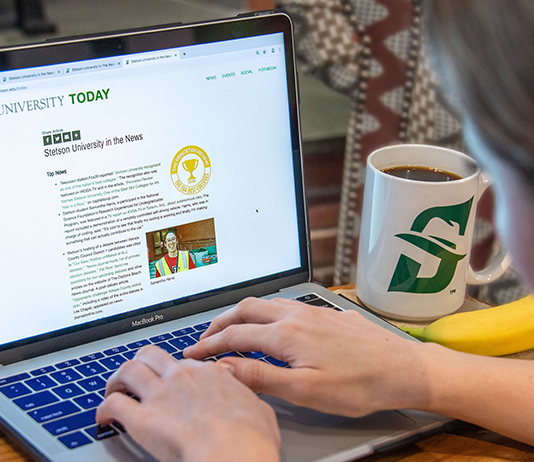 • Assistant Professor of Economics Christopher de Bodisco, PhD, was quoted in the Spectrum News 13 article, "Small Business Administration adding resources to clear loan processing backlog," on Sept. 5.
• Stetson's School of Music was featured in the Opera Wire article, "Stetson University to Showcase Choirs in Christmas Candlelight Concerts," on Sept. 5. The School of Music is launching the Christmas Candlelight concerts at First Baptist DeLand on Dec. 1.
• Associate Professor of Mathematics Hari Pulapaka, PhD, was featured in the Sept. 1 Daytona Beach News-Journal article, "Award-winning chef Hari Pulapaka parts ways with Cress Restaurant in downtown DeLand." Pulapaka and his wife announced they were stepping down from the company.
• Law Professor Louis Jr. Virelli III was featured in an Bay News 9 In Depth session on the Texas abortion ban.
• Stetson Football was featured in the South Florida Sun-Sentinel article, "Stetson football strives to resume pre-pandemic upward trajectory," on Sept. 1.
• The Hand Arts Center was mentioned in the Hometown News Volusia "Art Notes" segment on Sept. 2.
• Stetson University's Theatre Arts program was featured on OrlandoAtPlay.com in the article, "Let's Hear It … A Reader's Theatre Staging of New Plays," on Sept. 6.
Alumni:
• Alexandrina Andre '14 was quoted in the article, "New Documentary on I Am Cait Star Tackles The Black Trans Experience," in the Daily Herald on Aug. 23. "It is not your typical 'black transgender' story. While it does have sad moments, it's a pretty uplifting film," said Andre, the director. "Blossom's story inspired me, and I know it will inspire others as well."