Stetson University in the News, Oct. 1-7, 2021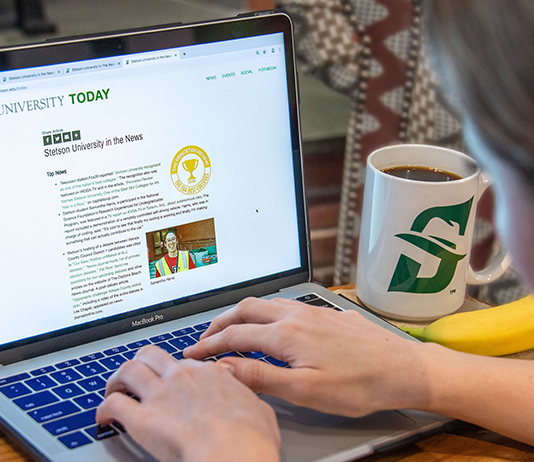 Top Stories: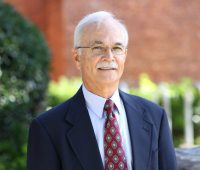 • Valrie Chambers, PhD, associate professor of accounting, was listed as a contributor for an entry in the Tax Adviser, titled "Advance child tax credits," on Oct. 1.
• On Oct. 2, Mitchell Reddish, PhD, the O.L. Walker Professor of Christian Studies and Chair of Religious Studies, was quoted in the Daytona Beach News-Journal article "COVID-19, Afghanistan, killer floods and fires, riots: Is the end of the world near?" "People of every century thought they were living in end times," Reddish said. "I personally don't think what we're living in now is any worse than other periods of history."
• Professor of Psychology Christopher Ferguson, PhD, published an article, titled "Don't panic: Facebook research on screen time negatives was flawed" for The Orlando Sentinel on Oct. 4.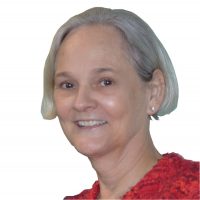 • The Nina B. Hollis Research Impact Awards were featured on Oct. 6 by the Daytona Beach News-Journal. Bette Heins, PhD, director of Nina B. Hollis Research Institute for Educational Reform and professor of education, and Nicole Denner, PhD, visiting assistant professor of English, were quoted in the story. The story also included Katie Baczeski, MFA, visiting assistant professor of art; Hala ElAarag, PhD, professor of computer science; Kathy Piechura-Couture, PhD, professor of education; and Chaz Underriner, PhD, assistant professor of digital arts.
• Stetson was part of an Oct. 6 story, titled "These Central Florida colleges have some of the largest endowments in the state," published by the Orlando Business Journal.
• Professor Rajni Shankar-Brown was featured in a story on homeless college students in Broward County and throughout the nation, called "Marie Woodson wants to tackle Florida's 'rampant' college homelessness problem" in Florida Politics. Also, Shankar-Smith was cited on the topic of homelessness by NewsDaytonaBeach.com.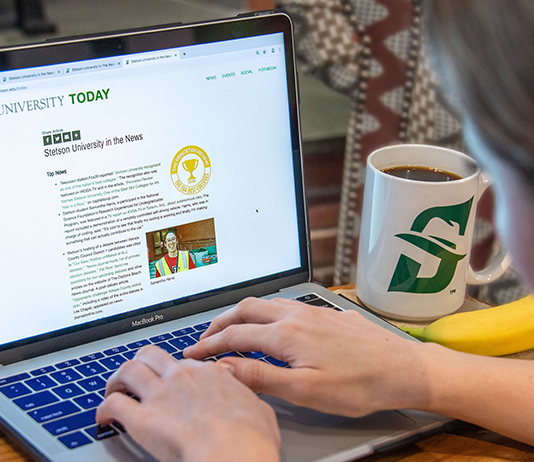 Other News:
• Law Professor Rebecca C. Morgan wrote the following blogs for the Elder Law Prof Blog: Oct. 4: Breakthrough in Alzheimer's Research? and Oct. 5: New Brief on COVID Scams
• Stetson University's School of Music was mentioned in Orlando At Play on Oct. 7 for the "Guitar on the Rocks" performance.
• Law Professor Kirsten K. Davis was mentioned in an article on the Florida Bar News, called "Special Committee Reviewing Professionalism Eyes Uniform Standards for Local Professionalism Panels."
• Adjunct Professor Jay Wolfson was quoted in an Oct. 5 segment on WFLA about concert venues requiring proof of vaccines and/or covid tests.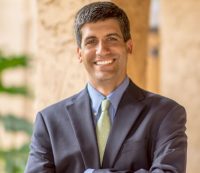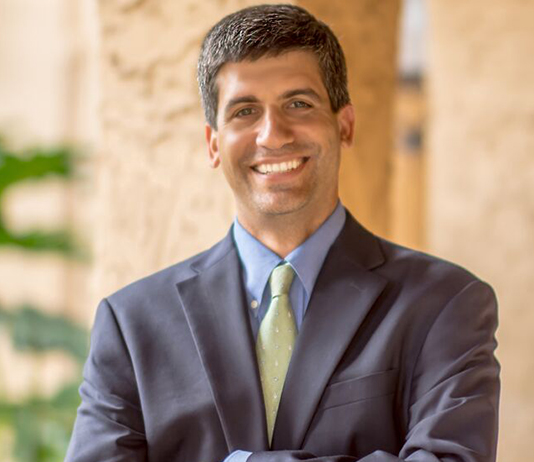 • Law Professor Louis J. Virelli III was quoted in an Oct. 5 Reuters commentary piece, called "Facebook's backup argument to toss FTC case is public policy pickle."
• Law Professor Timothy Kaye was quoted in an Oct. 5 segment on WFLA, called "Paramedic fraud case shadows restrictions in Florida wrongful death law."
Alumni News:
• Alumna Kristen Taylor was featured extensively in an Oct. 1 Market Watch article, titled "In its 50-year history, Walt Disney World has evolved from a $3.50-a-ticket amusement park to a 'luxury-priced destination'." Taylor, who attended Stetson in the 1970s, reflected on how much ticket prices have risen for the Florida attraction.
• State Attorney Bill Gladson welcomed five new assistant state attorneys and swore them into office last week, including Stetson alumna Shannon Walker, according to Oct. 3 coverage in theOcala Star Banner.
• Alumnus Tom Schmid was featured inThe Delaware Gazetteon Oct. 6 after being selected as the president and CEO of the Columbus Zoo and Aquarium.