Weekly Update: Face Covering Policy Change and More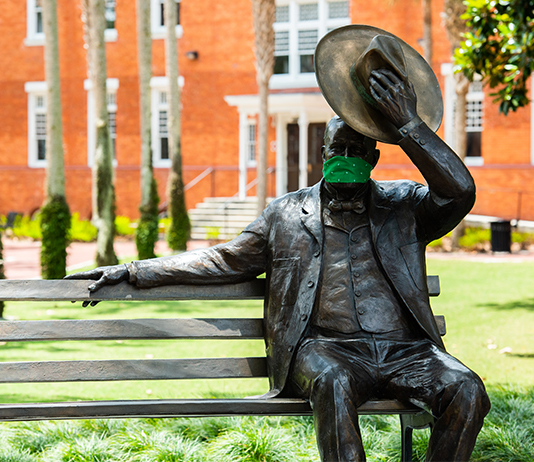 Safer Campus Task Force Update
Overview
Face Covering Change
Booster Update
COVID-19 Testing
Latest Test Results
Face Coverings for Vaccinated Individuals
In recognition of our campus community's continued diligence and positive gains against COVID-19 and local COVID-19 rates, Stetson will now allow the following face covering policy change, effective immediately:
If all agree, four or fewer vaccinated people can meet together within a closed room unmasked.
The revised face covering policy includes meetings and social gatherings in conference rooms, residential rooms and apartments, and other locations with doors or the ability to isolate the meeting group. This change does not allow for maskless meetings in public areas, such as the CUB or library, or in small spaces where physical distancing cannot be maintained. Tier guest and visitor policy precedes occupancy levels. Postings can be found in community lounges, study spaces and kitchens that have been identified as closed room residential locations.
This move allows for greater freedom and acknowledges our consistent downward campus and local COVID-19 trends. Stetson continues to review and revise our health and safety protocols to ensure a balanced approach that maximizes individual liberty, while effectively safeguarding our campus community. For more on Stetson's Tier protocols, please visit our Tiers webpage.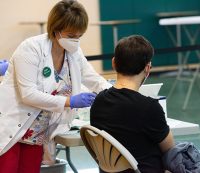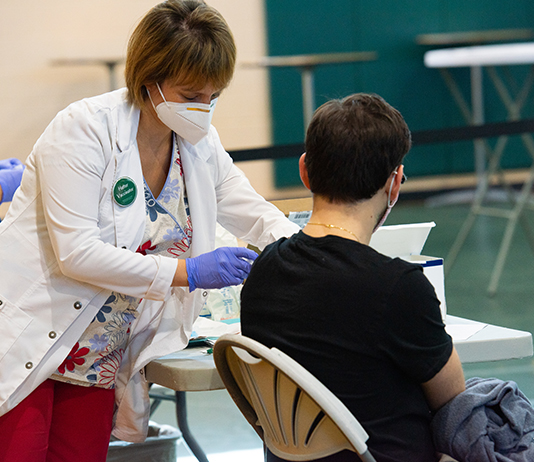 Booster Update
On Oct. 21, the Centers for Disease Control and Prevention endorsed the CDC Advisory Committee on Immunization Practices' (ACIP) recommendation for a booster shot of COVID-19 vaccines in certain populations. The Food and Drug Administration's authorization and CDC's recommendation for use are important steps forward as we work to stay ahead of the virus and keep Americans safe.
For individuals who received a Pfizer-BioNTech or Moderna COVID-19 vaccine, the following groups are eligible for a booster shot at 6 months or more after their initial series:
65 years and older
Age 18+ who live in long-term care settings
18 and older who have underlying medical conditions
18+ who work or live in high-risk settings, including first responders, healthcare workers and education staff (teachers and support staff)
Johnson & Johnson COVID-19 vaccine booster shots are also recommended for those who are 18 and older and who were vaccinated two or more months ago with this single shot vaccine.
Eligible individuals may choose which vaccine they receive as a booster dose. Some people may have a preference for the vaccine type that they originally received, and others may prefer to get a different booster. CDC's recommendations now allow for this type of mix and match dosing for booster shots. Additional information is available at Safer Stetson's FAQ webpage, under COVID-19 Vaccination.
Find a booster vaccine at the COVID-19 vaccine locator website.­­­
On-Campus COVID-19 Testing
Students, faculty and staff can receive free SalivaDirect PCR-based testing with a Stetson ID. They do not need insurance. COVID-19 testing will be provided every other Tuesday, 8:30-9:30 p.m., and Wednesday, 8:30 a.m.-3:30 p.m., in the CUB Faculty/Staff Lounge. Please make a note of your registered testing date(s) and time(s) as appointment verification is only provided upon registration and via email 24 hours prior to your test(s).
Latest COVID-19 Test Results 
Asymptomatic On-Campus Testing
15-21 – 69 PCR tests of student-athletes and Athletics staff, 0 positive, 0% positive
20 – Ongoing general testing results: 82 tests, 0 positive, 0% positive
A full list of Stetson University's test result statistics is available on our test results page.