Entrepreneurship Students Win $15,000 at Cairns Foundation Innovation Challenge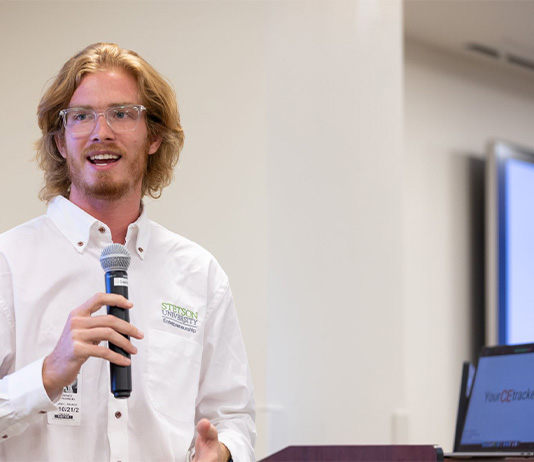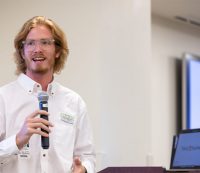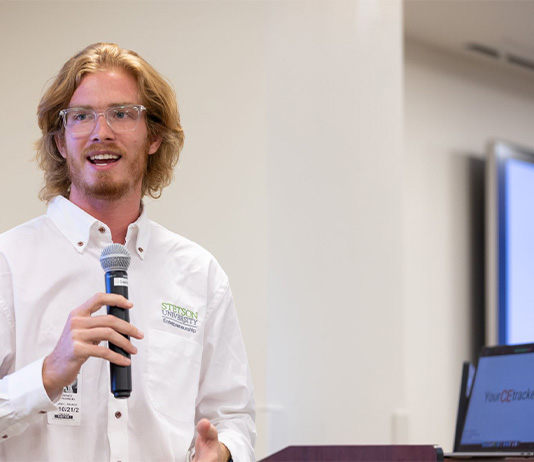 Stetson University School of Business Administration senior Chipper Stempkowski of Altamonte Springs won first place and $10,000, while junior Kendall Buck of Gilbert, Arizona, placed second and received $5,000 during the 2021 Cairns Foundation Innovation Challenge. Both prizes also include a one-year resident enrollment in the UCF Volusia County Business Incubator.
This is the fourth consecutive year that Stetson has won first place during the business pitch competition.
Stempkowski pitched his YourCEtracker app during the in-person competition at the Halifax Health Medical Center in Daytona Beach.
"I was in shock when I found out that I was the first-place winner in the 2021 Cairns Foundation Innovation Challenge," said Stempkowski, who is majoring in management. "The $10,000 prize will help me take my first steps with launching the YourCEtracker app to the public."
Stempkowski is an Eagle Scout and the Boy Scouts of America Central Florida Council's program specialist. He created the Boy Scout's online merit-badge system, which provides scouts a way to enter their accomplished tasks for rank advancement during the COVID-19 pandemic.
His Boy Scouts of America project sparked the YourCEtracker, which sends subscribers notifications and reminders before an organization's accreditation or employee's professional certification lapses for $2 a month. The app also has a dashboard that features certification statuses and can track continuing education credits.
Buck pitched her Herbtastic cooking utensil during the contest.
"I was excited and grateful for representing Stetson University and winning $5,000 during the competition," said Buck, who is majoring in entrepreneurship and management. "The competition featured amazing and qualified student entrepreneurs, so it was an honor to be selected as one of the winners."
Buck enjoys cooking with herbs and spices, but stripping the leaves off the herb stem became a time-consuming chore in the kitchen. She designed the Herbtastic, a kitchen gadget that removes herb leaves.
Buck created the Herbtastic on a 3D printer in the Stetson University duPont-Ball Library's Innovation Lab and finalized the design with Innovation Lab Manager Tony Ganus during her first year on campus.
The Herbtastic is a double-sided, red rake that rakes and removes the leaves off the herb stem, and can be used on any herb and retails for $12.95.
Stetson's Prince Entrepreneurship Leaders Program coached and prepared Stempkowski and Buck for the pitch competition by providing them with advice and tips for creating their business pitches.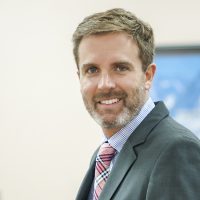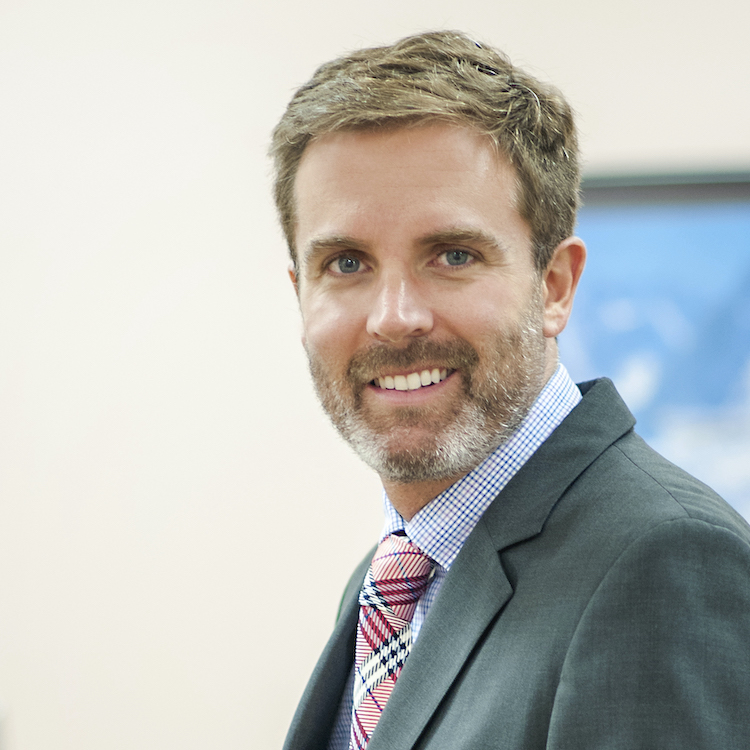 "Winning the 2021 Cairns Foundation Innovation Challenge four years in a row is epic and an important accomplishment," said Lou Paris, MBA, director of the Prince Entrepreneurship Leaders Program. "I'm very proud of Chipper and Kendall for winning this extremely rewarding competition."
This year, the Prince Entrepreneurship Leaders Program had five students participate in the 2021 Cairns Foundation Innovation Challenge.
Besides Buck and Stempkowski, the other three Stetson students were: marketing major Finn Anthony '23 (TableYes, a digital platform for streamlining restaurant wait lists); entrepreneurship and management major Haley Mills '23 (Insudose, an app that automatically calculates insulin doses for Type 1 diabetes patients); and economics and entrepreneurship major Joey Schultz '22 (Manja, a digital platform for connecting cooking enthusiasts).
The Joseph C. Prince Entrepreneurship Program launched its Leaders Program four years ago. Entrepreneurship students participate in a selection process before they can join the elite group, which is limited to 10 to 15 dedicated team members. Criteria includes having a business idea, developing and taking the company concept as far as possible, and accepting and processing feedback from entrepreneurship faculty and experts.
The Leaders Program provides students with valuable, entrepreneurial experience through participation in six business-pitch competitions during the academic year. Competitions normally favor business products that have intellectual property, a utility or design patent, and profit potentials.
For the past 18 years, the Cairns Foundation in Ormond Beach has funded numerous educational projects. The organization launched the Cairns Foundation Innovation Challenge in 2014 to support future entrepreneurs.
Besides Stetson, the final pitch competition included an Embry-Riddle Aeronautical University student who presented a 10-minute business pitch and participated in a question-and-answer session with a panel of judges.
– Sandra Carr